Before the Thanksgiving Break, JROTC, SHPE, Mu Alpha Theta, and NHS finished their Can Drive, delivering the collection to local food pantries. A heartfelt thank you to these student organizations for leading this initiative and supporting families in need. #LJHS #CoyotePride #CanFoodDrive #StudentOrganizations @lajoyaisd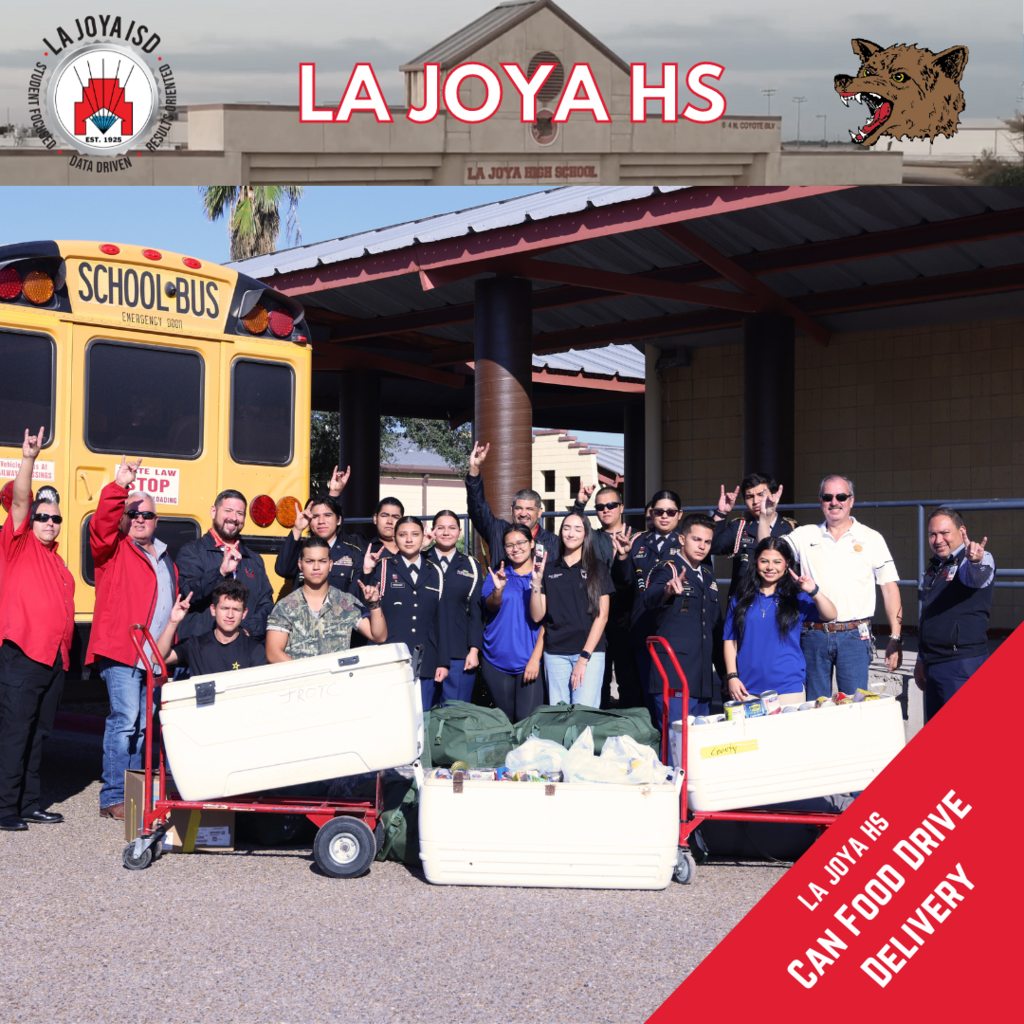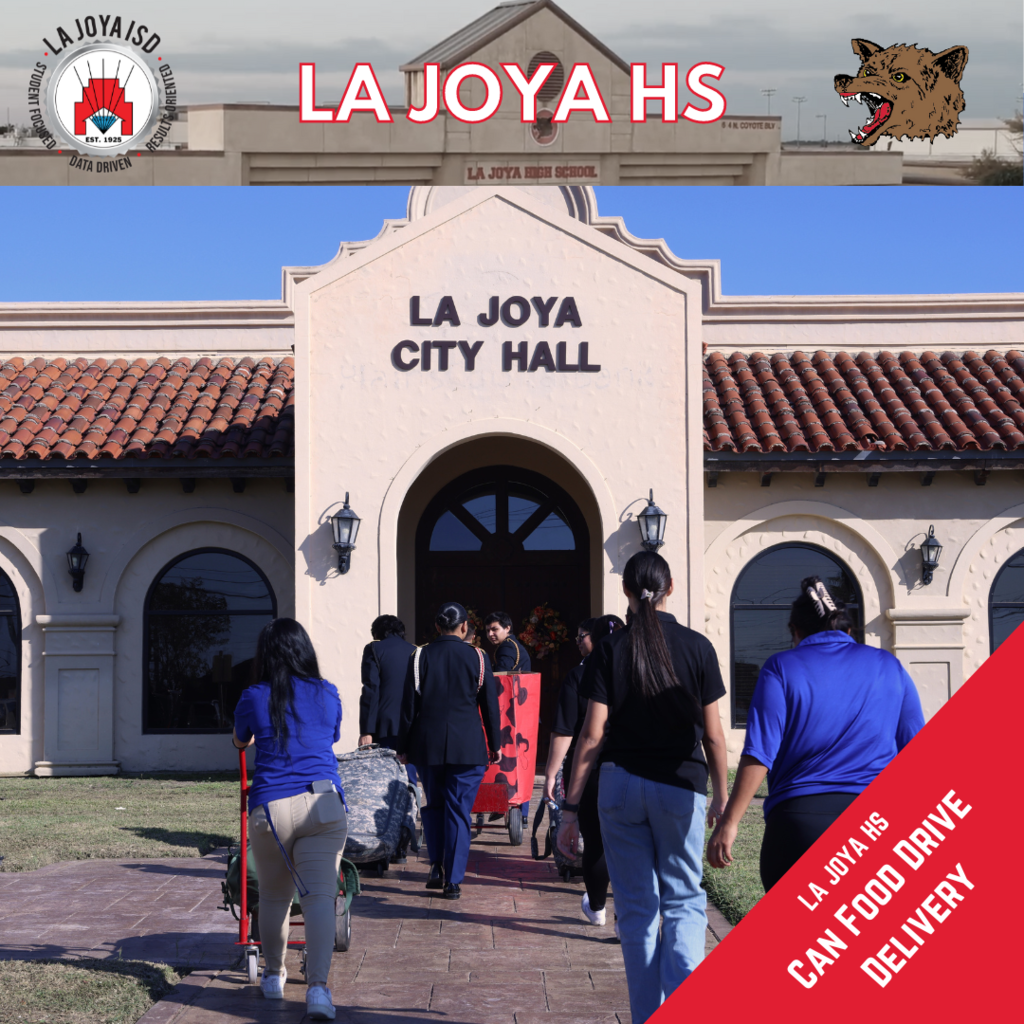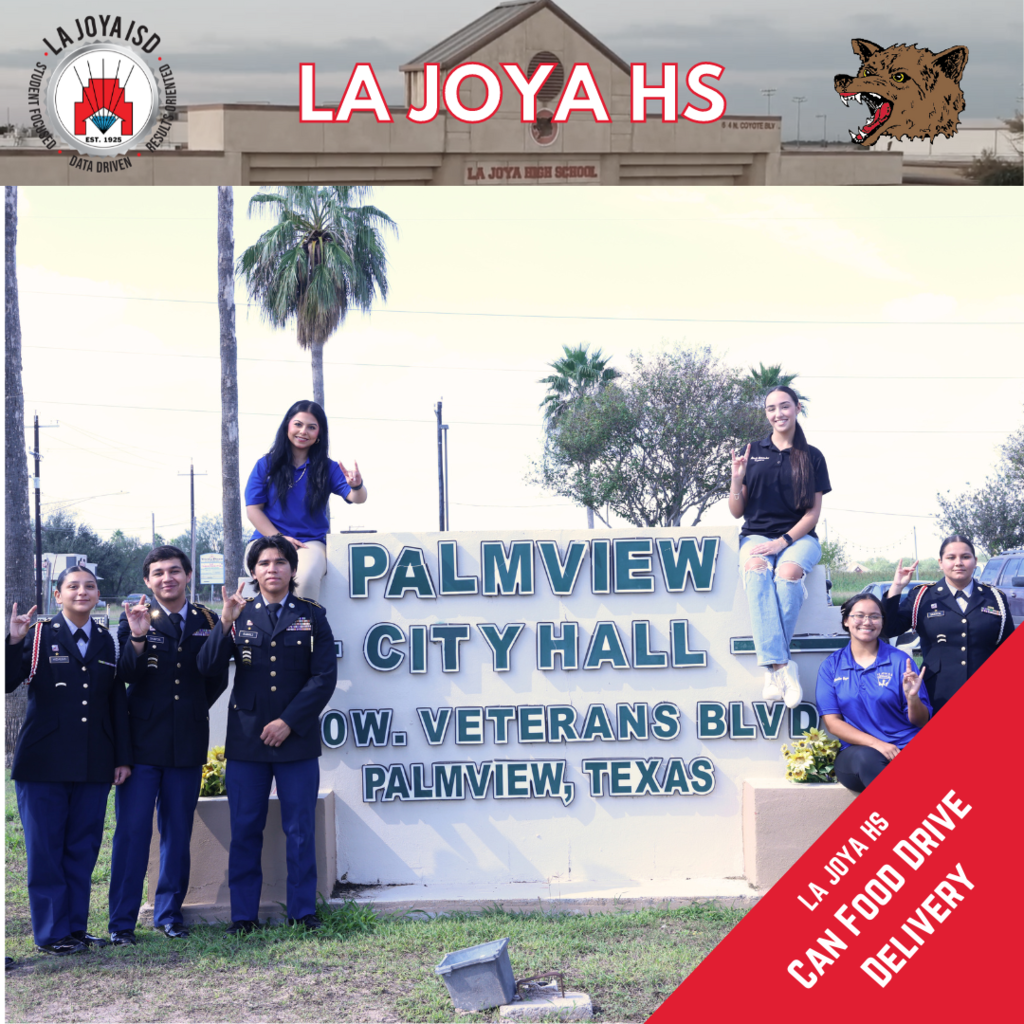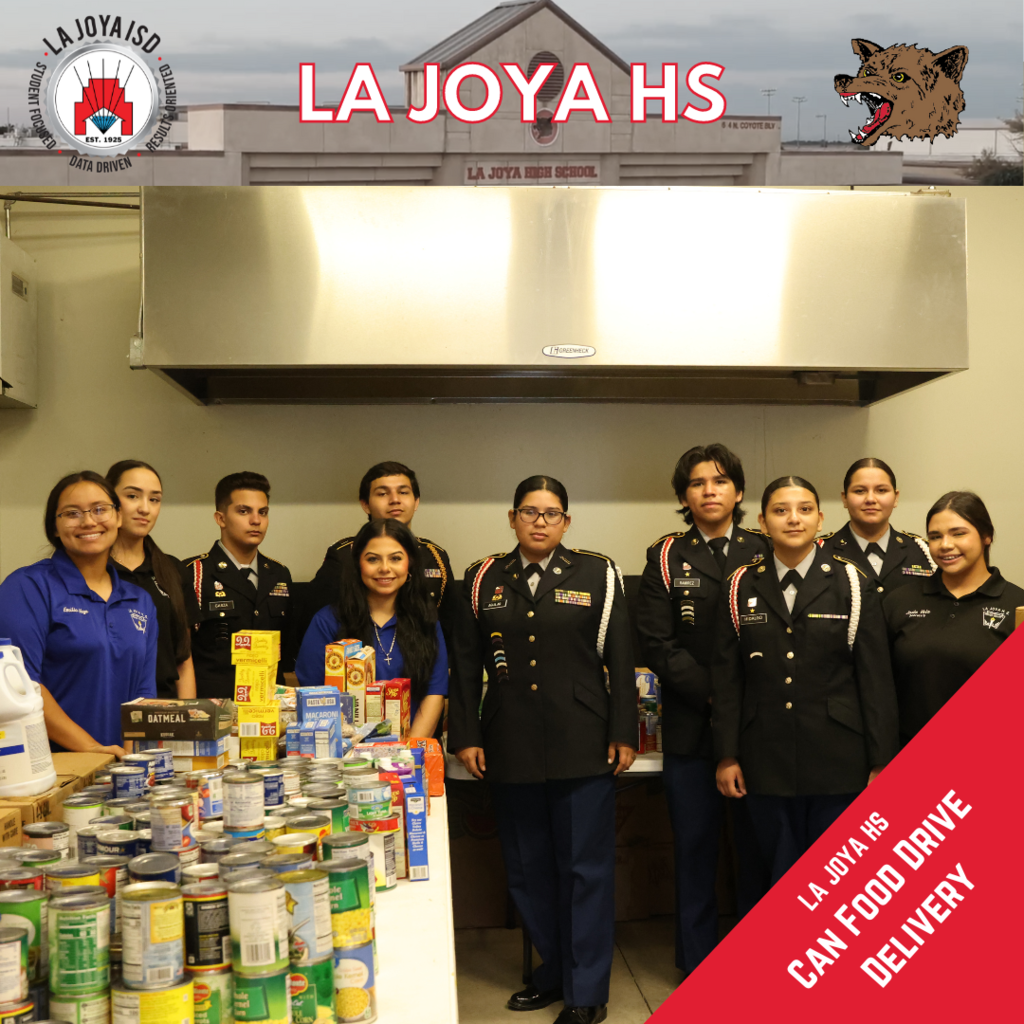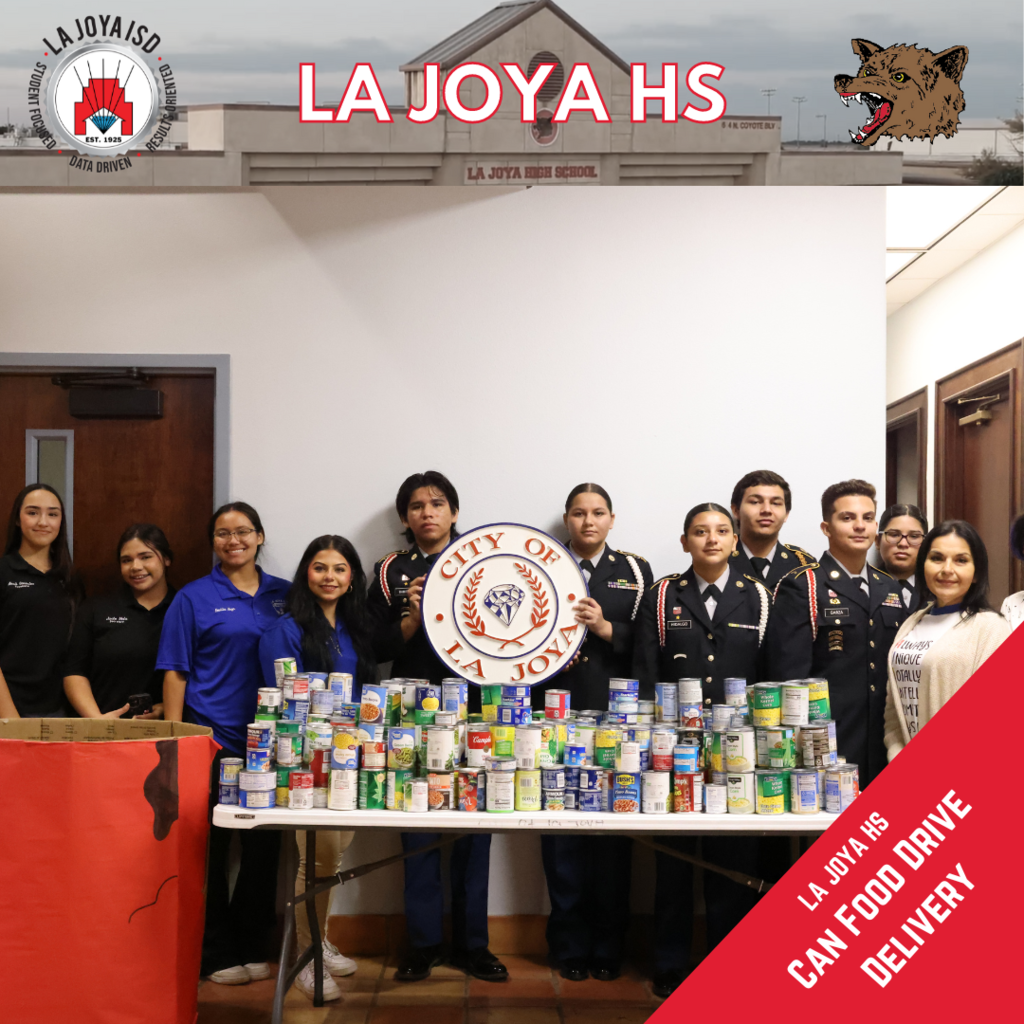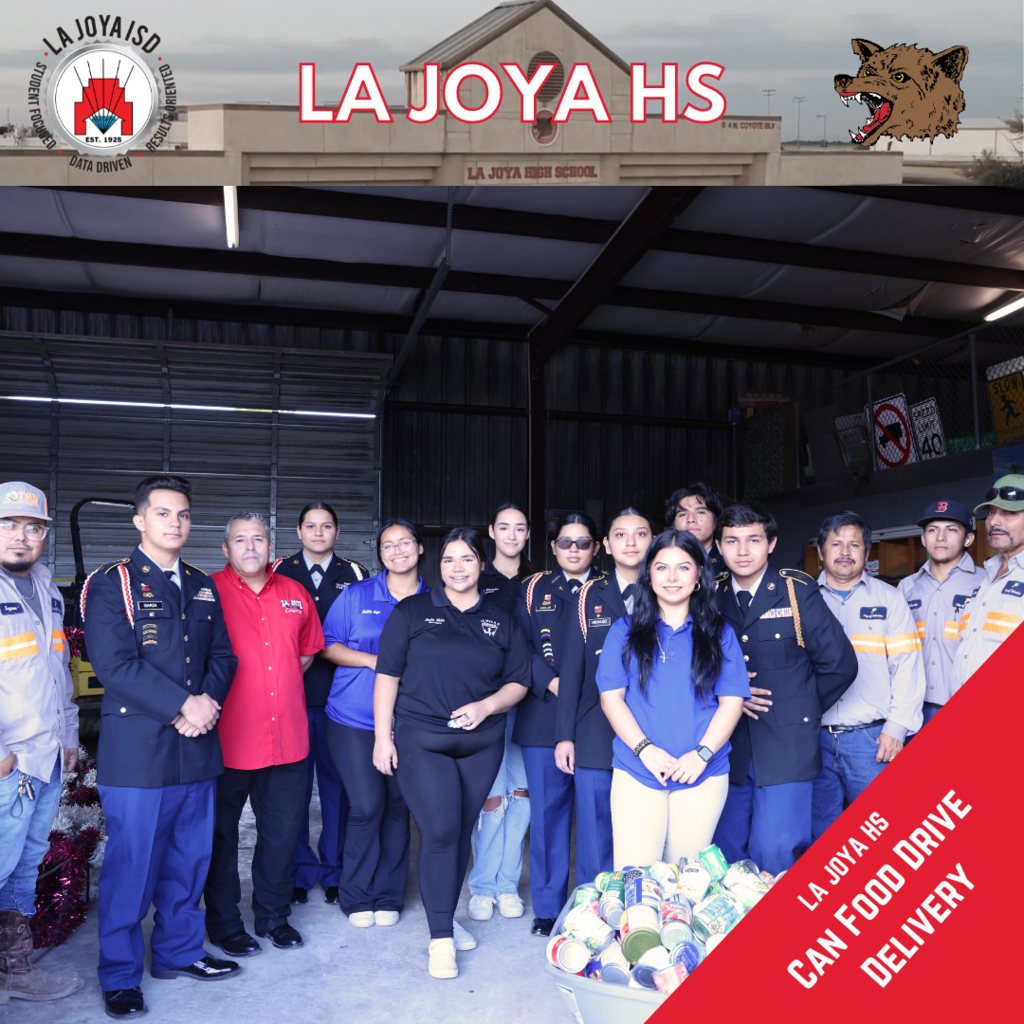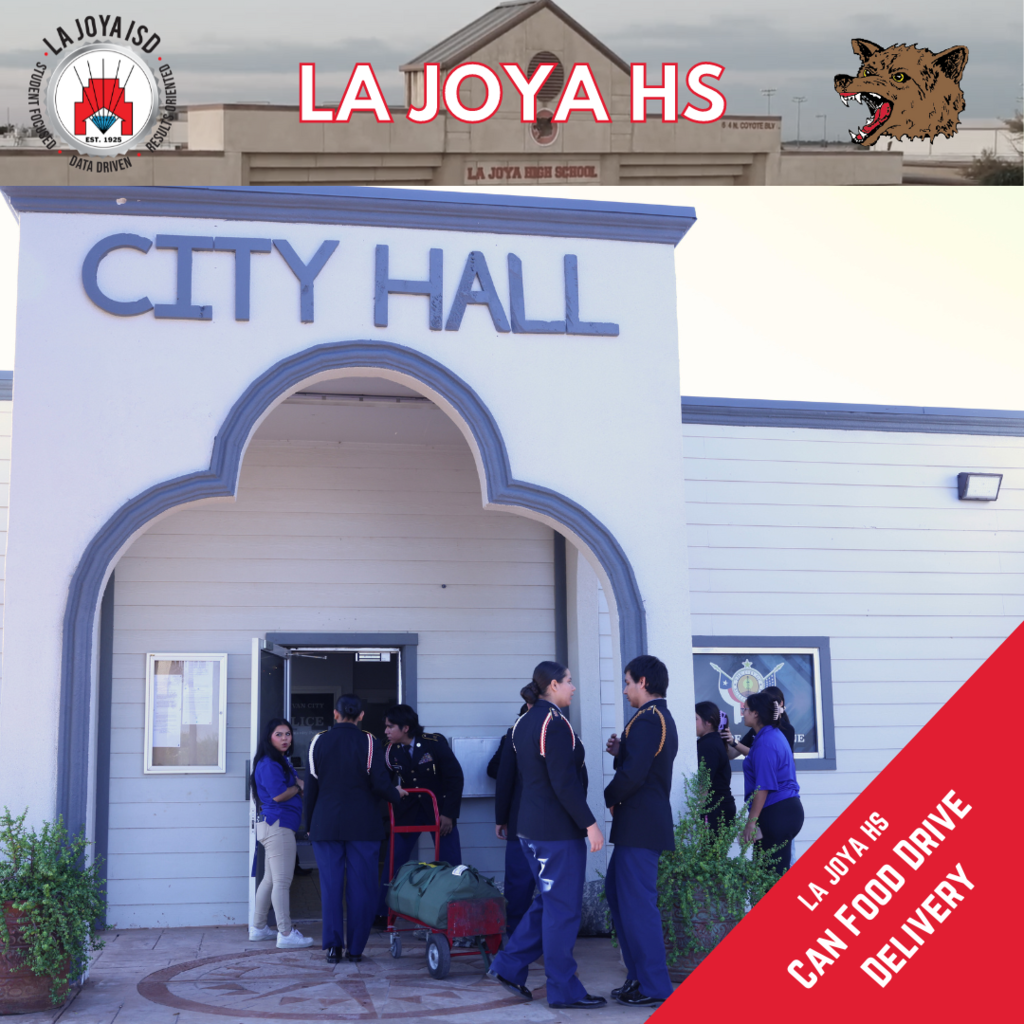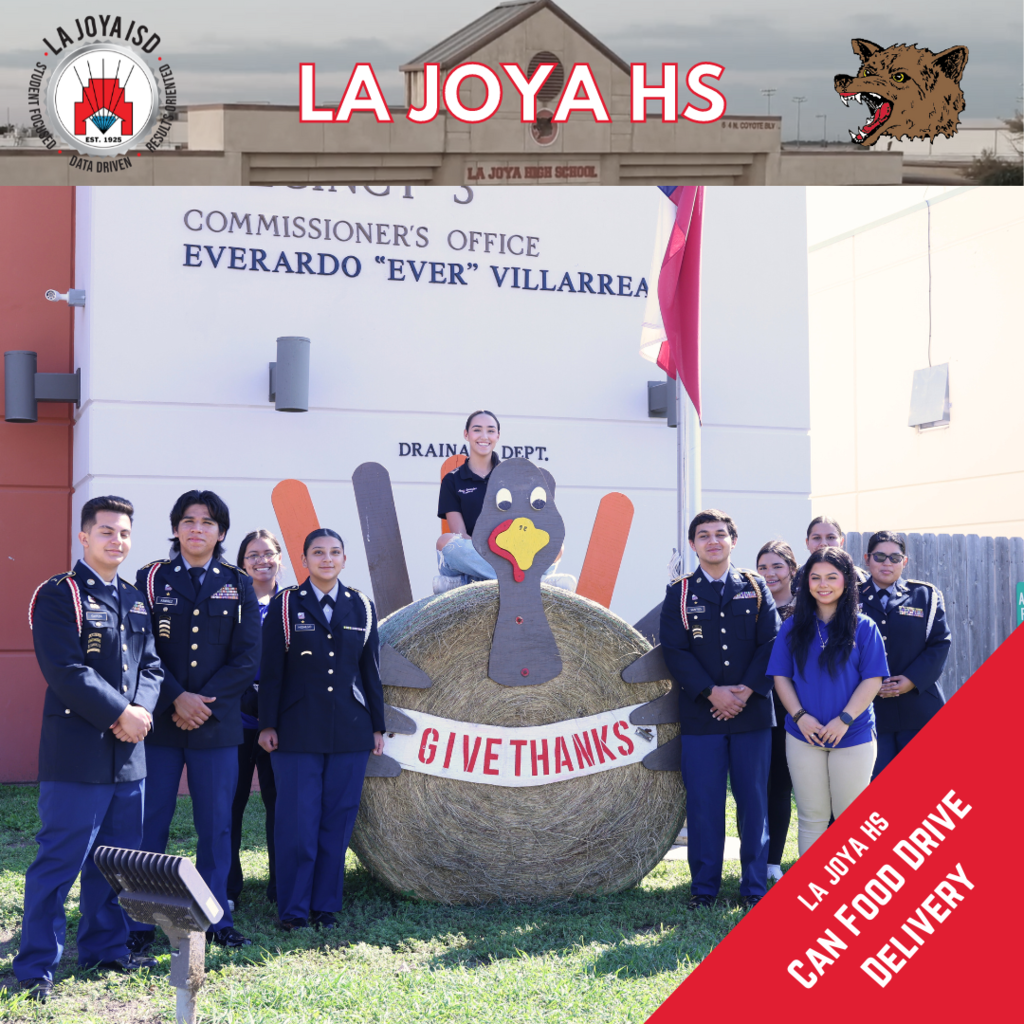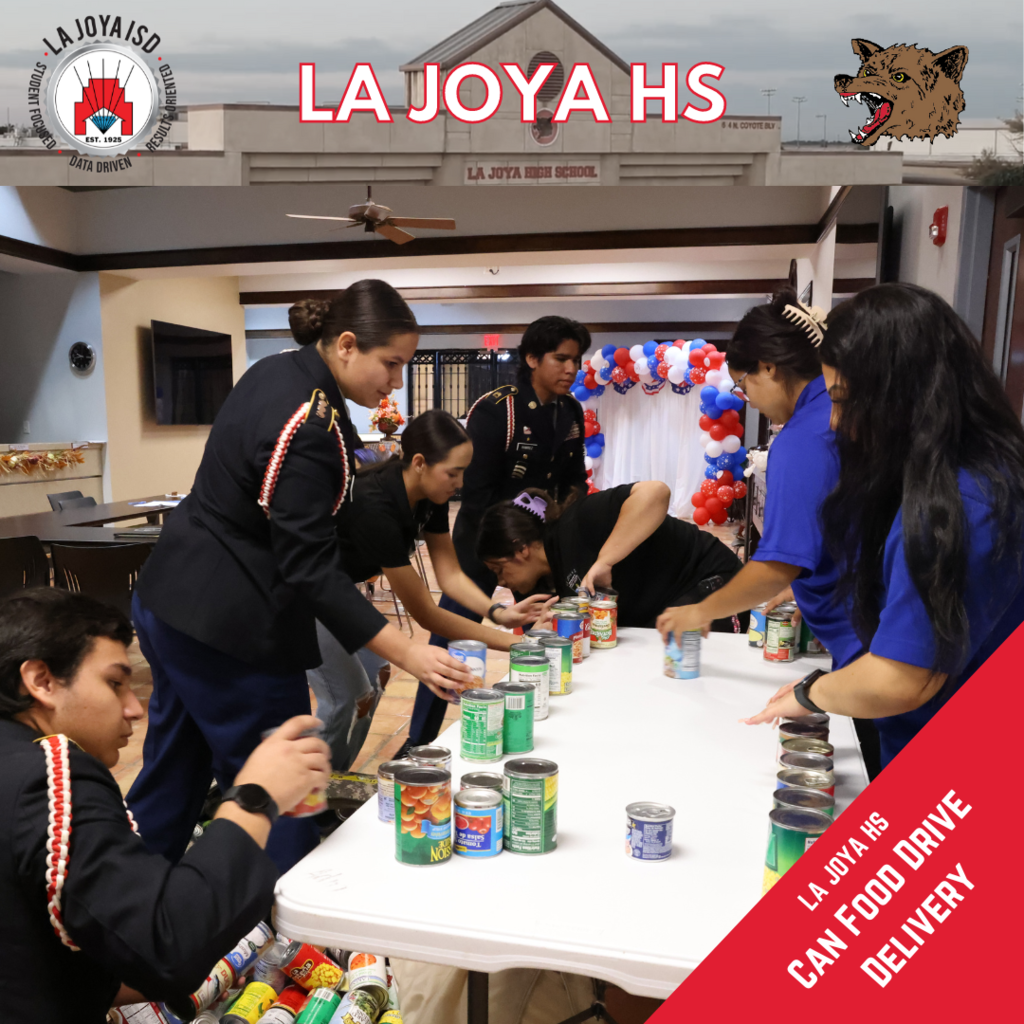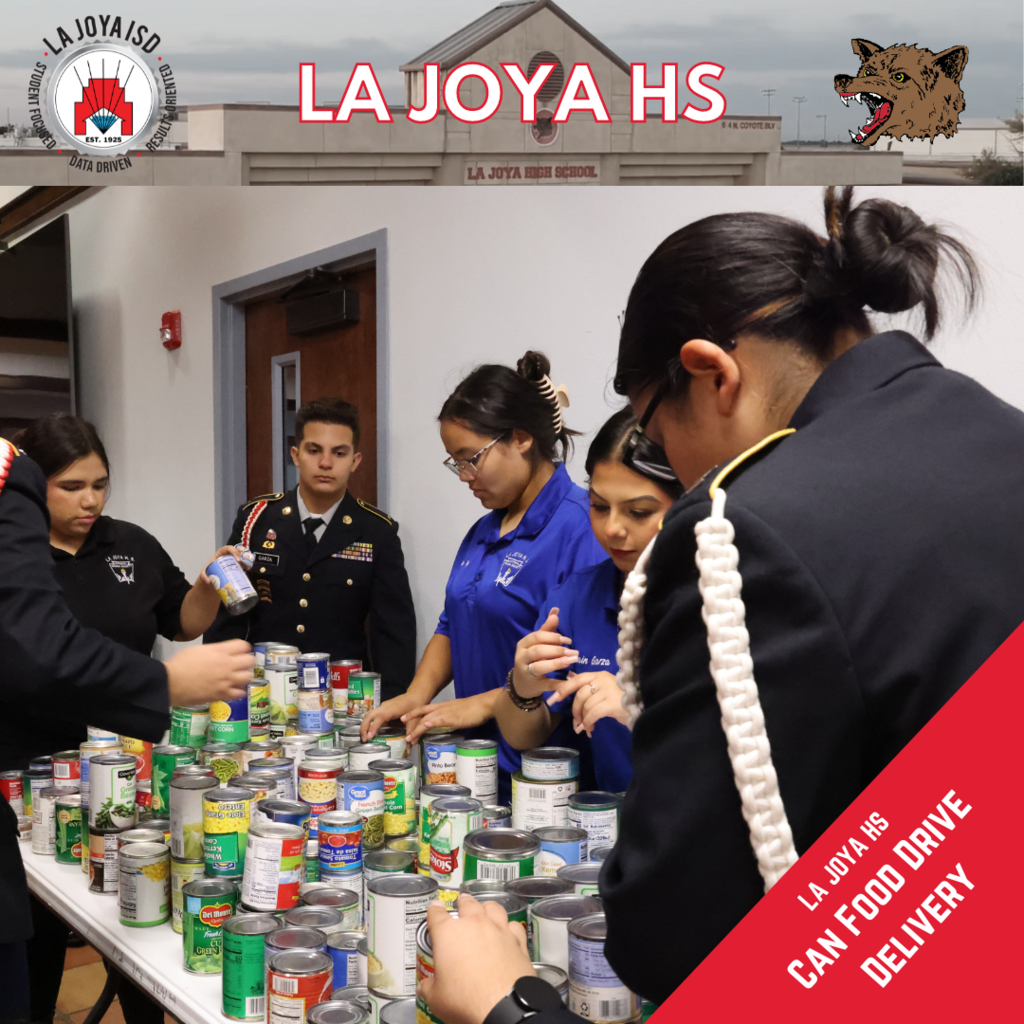 Congratulations to Abram Garcia from La Joya HS for earning a coveted spot in the First Violin Section of the Prestigious Region 15 All-Region Orchestra! Your talent is truly remarkable, and we're immensely proud of your achievement! #LJHS #CoyotePride #RegionOrchestra #FineArts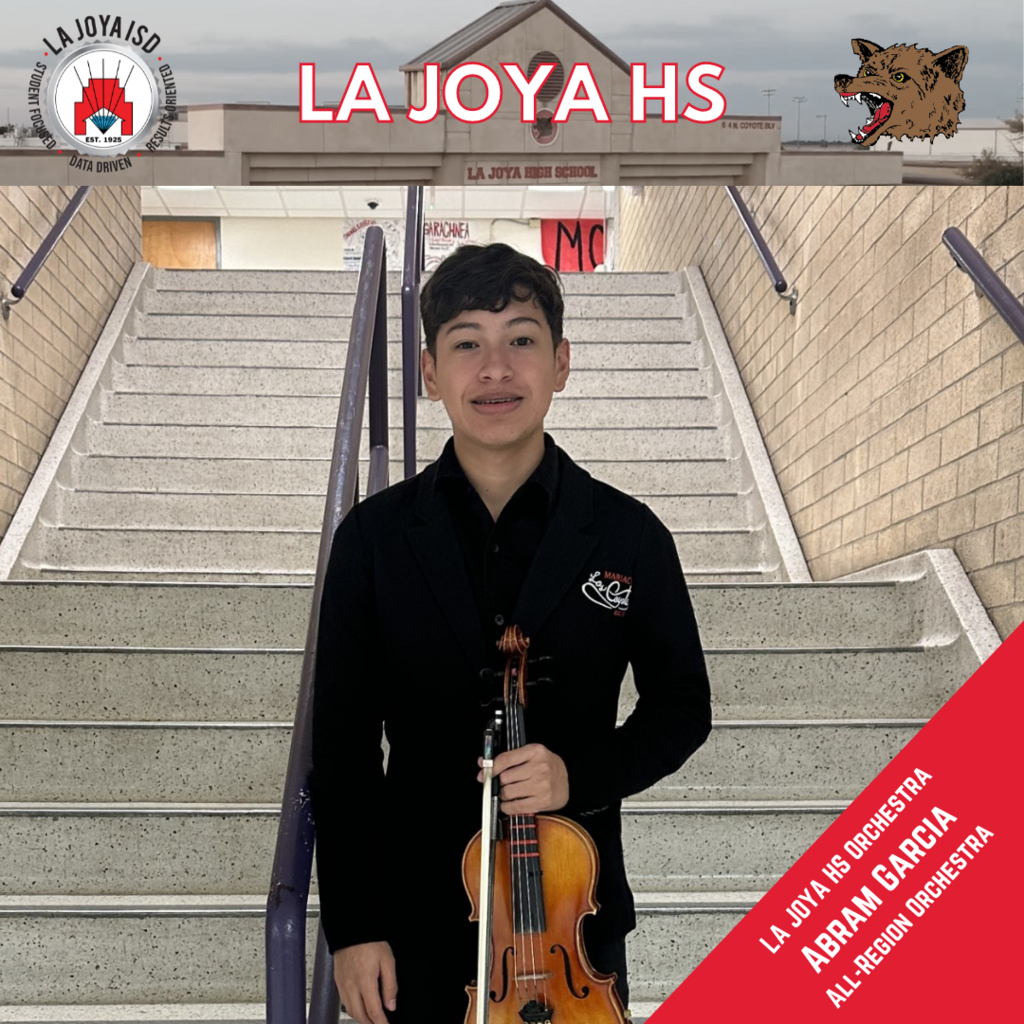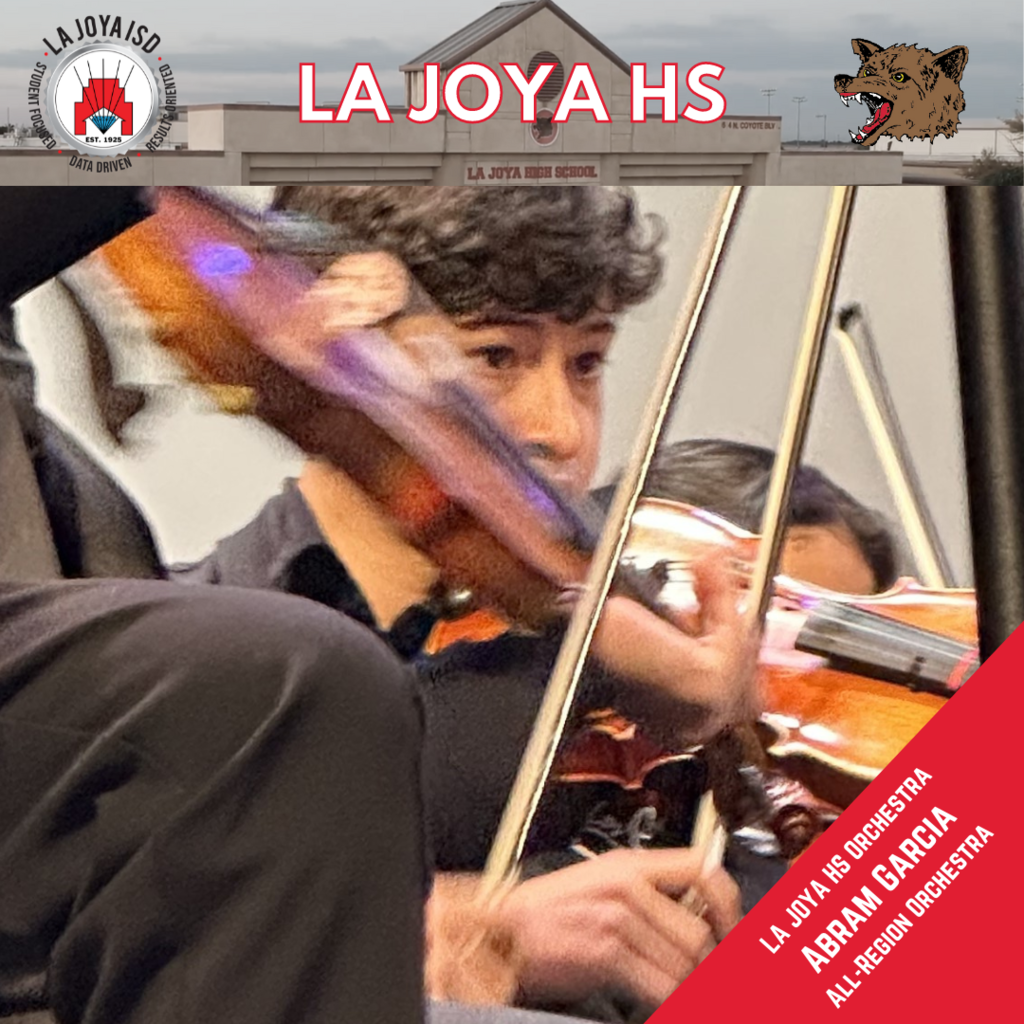 Enjoy your Thanksgiving Break La Joya ISD Family!! 🦃 🍁 All classes resume on Monday, November 27, 2023.

⏰ Friendly Reminder! There will be NO CLASSES on Friday, November 17, 2023.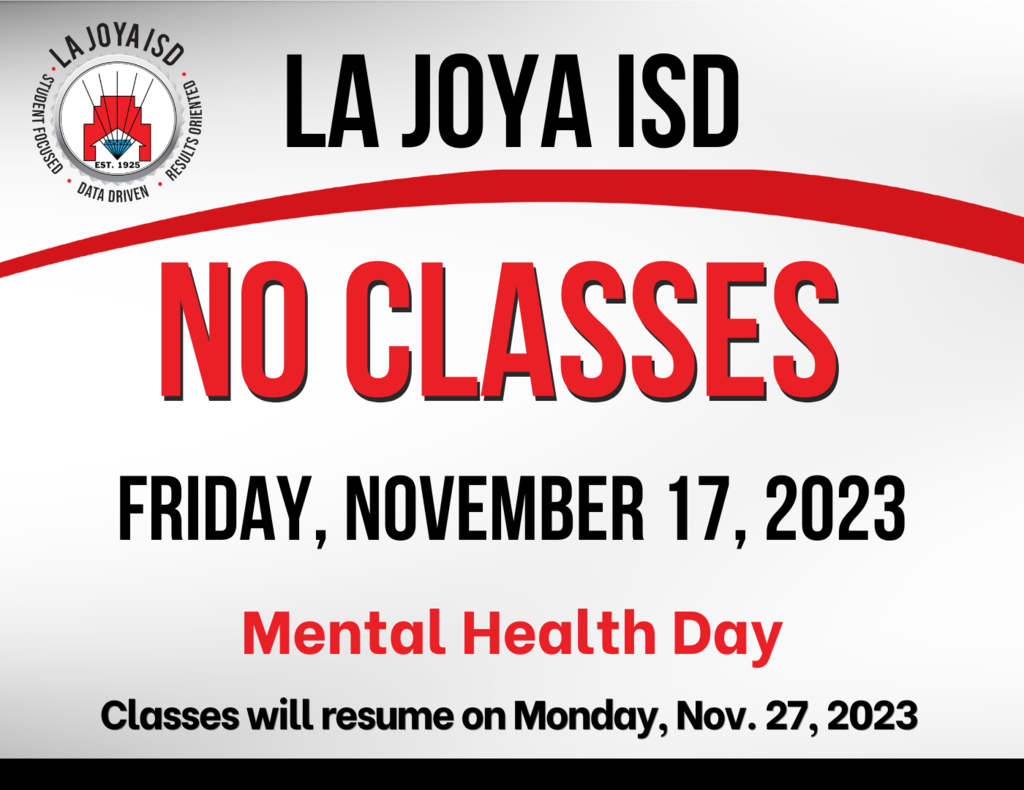 Extending a huge thank you to La Joya HS HOSA students for conducting diabetes screenings for our faculty and staff on Diabetes Awareness Day. #LJHS #CoyotePride #DiabetesAwareness #HealthScreenings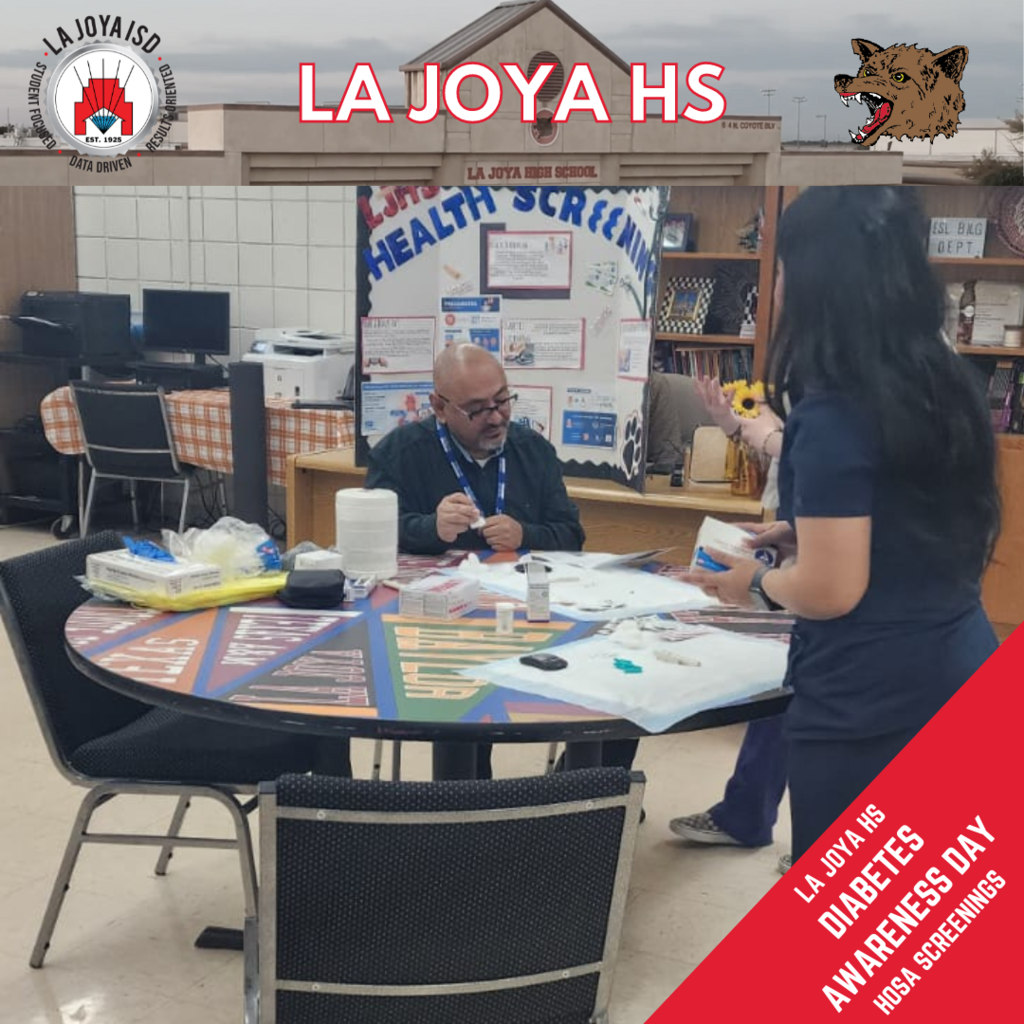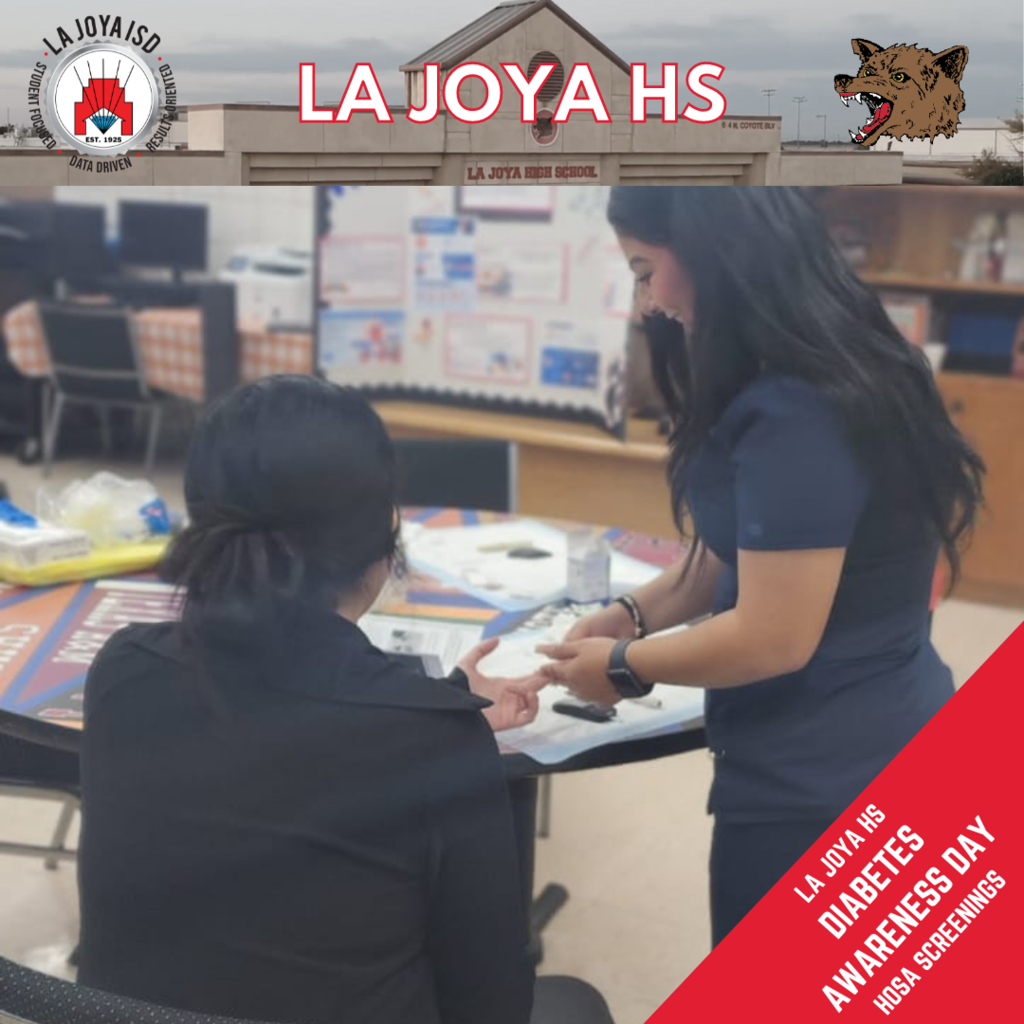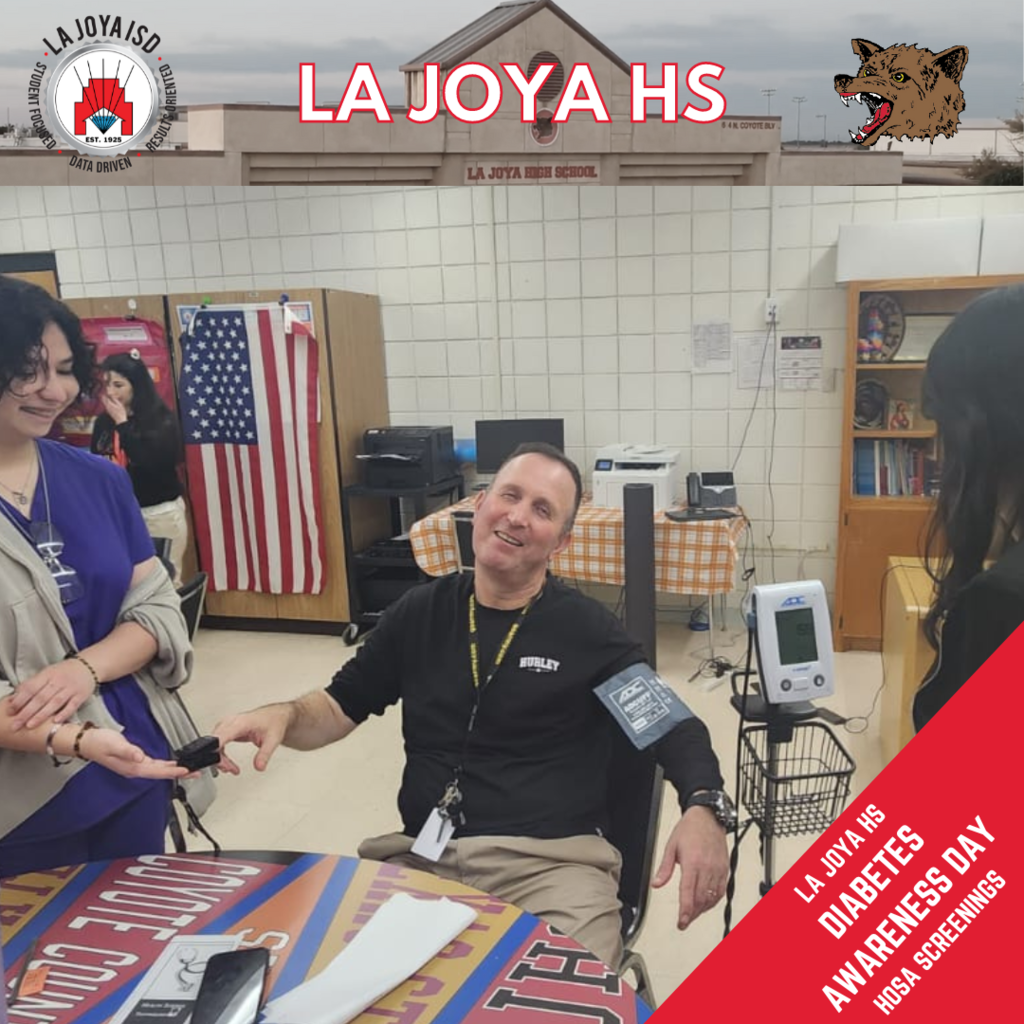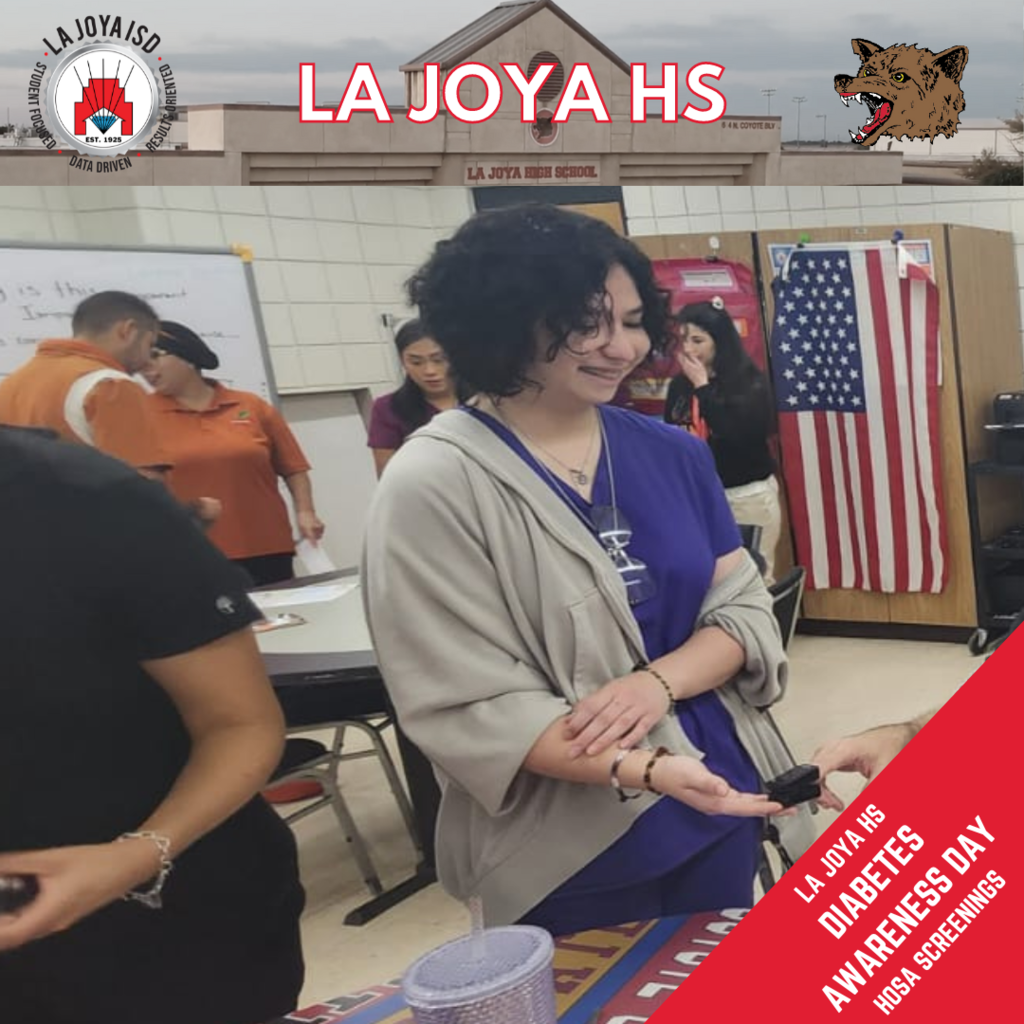 Join us for Diabetes Awareness Day and receive screenings by La Joya HS HOSA students. #LJHS #CoyotePride #DiabetesAwarenessDay #DiabetesScreenings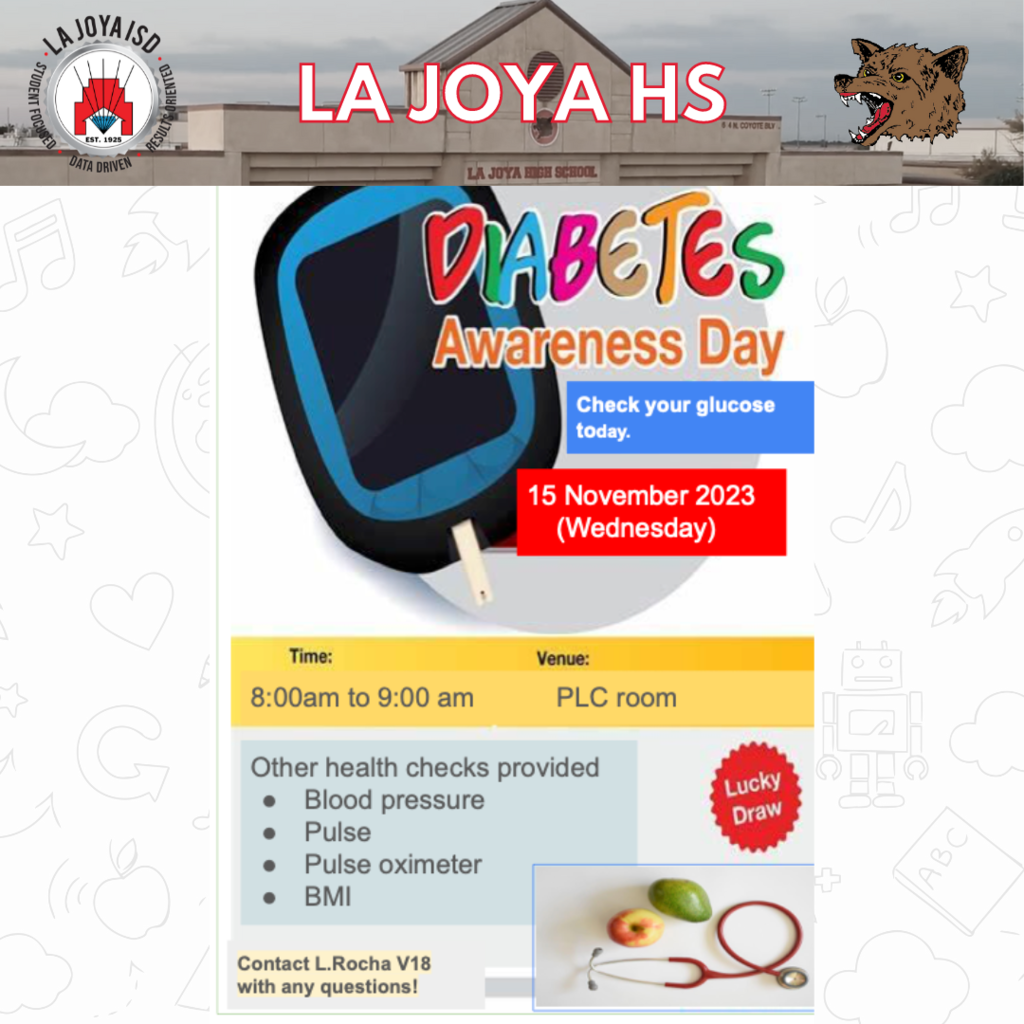 Join us at La Joya ISD Tree Lighting Ceremony! 📆: Thursday, November 30, 2023 ⏰: 6:30 pm - 8:00 pm 📍: La Joya ISD Central Office Administration Building It's a free community event! 🎁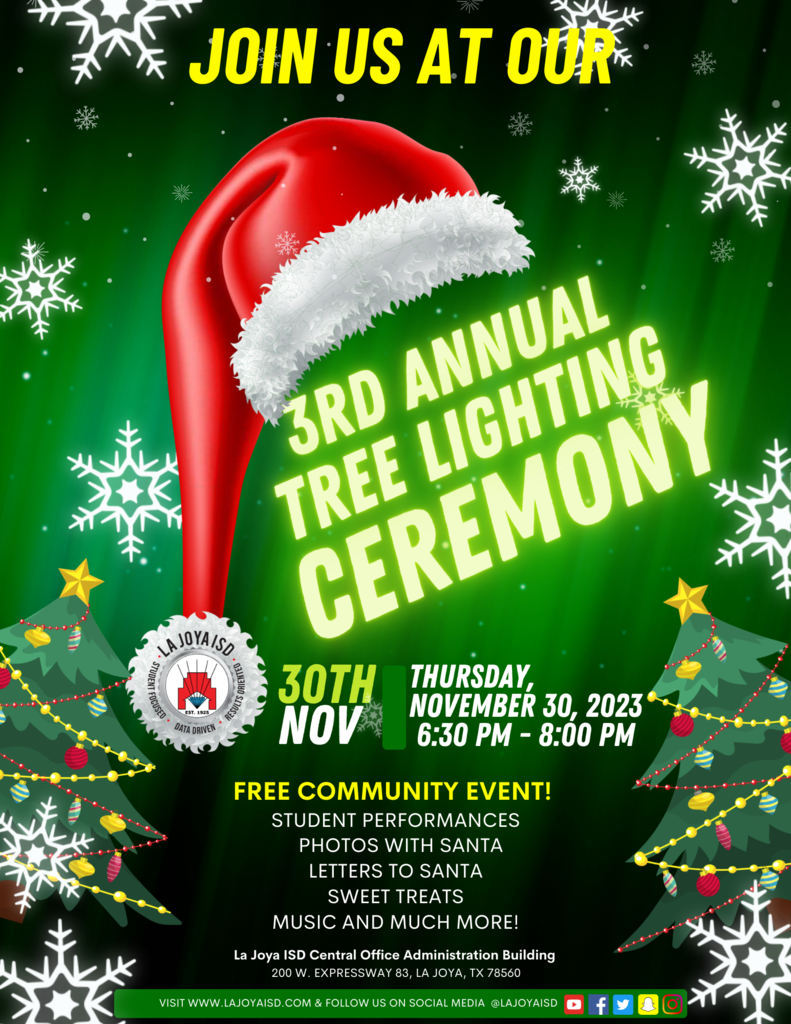 UPDATED! Underclassmen Picture Day starts tomorrow. See UPDATED schedule for further details. (changes have been made in blue) #LJHS #CoyotePride #PictureDay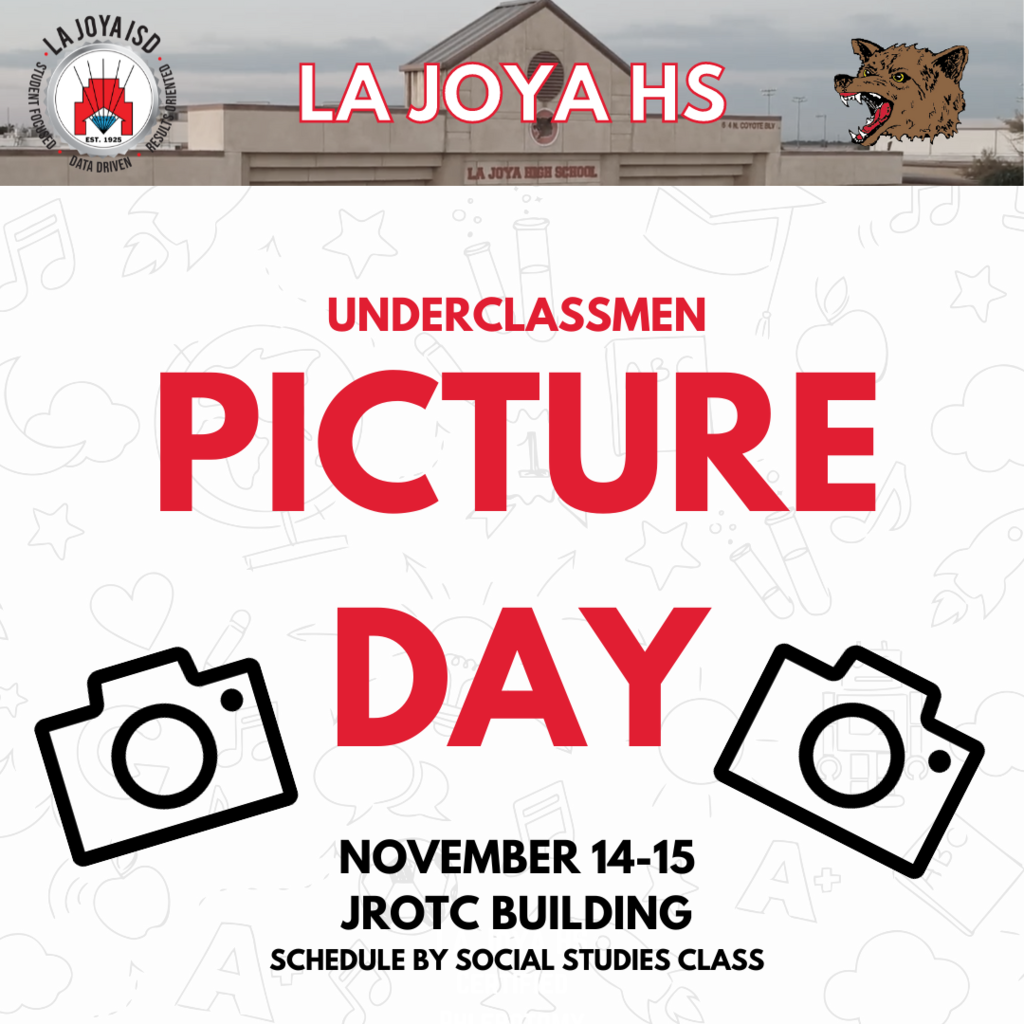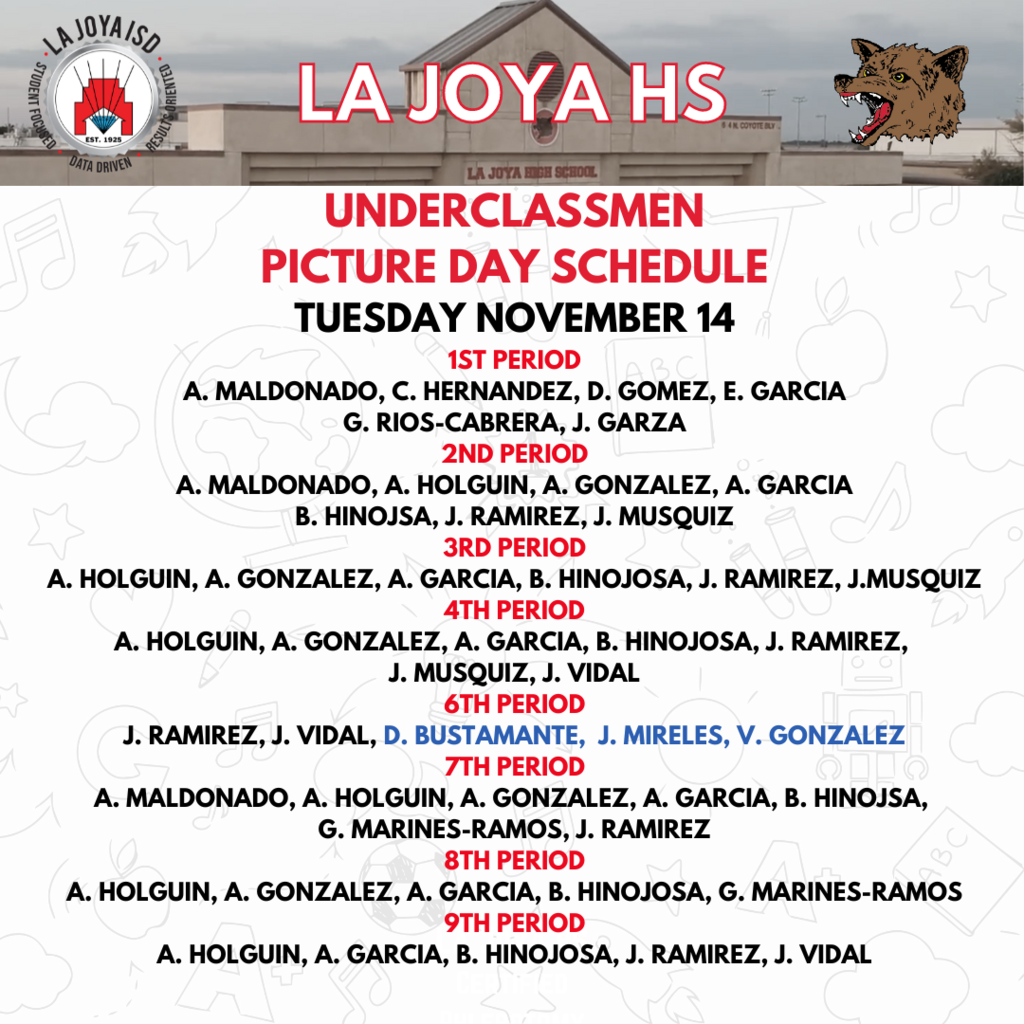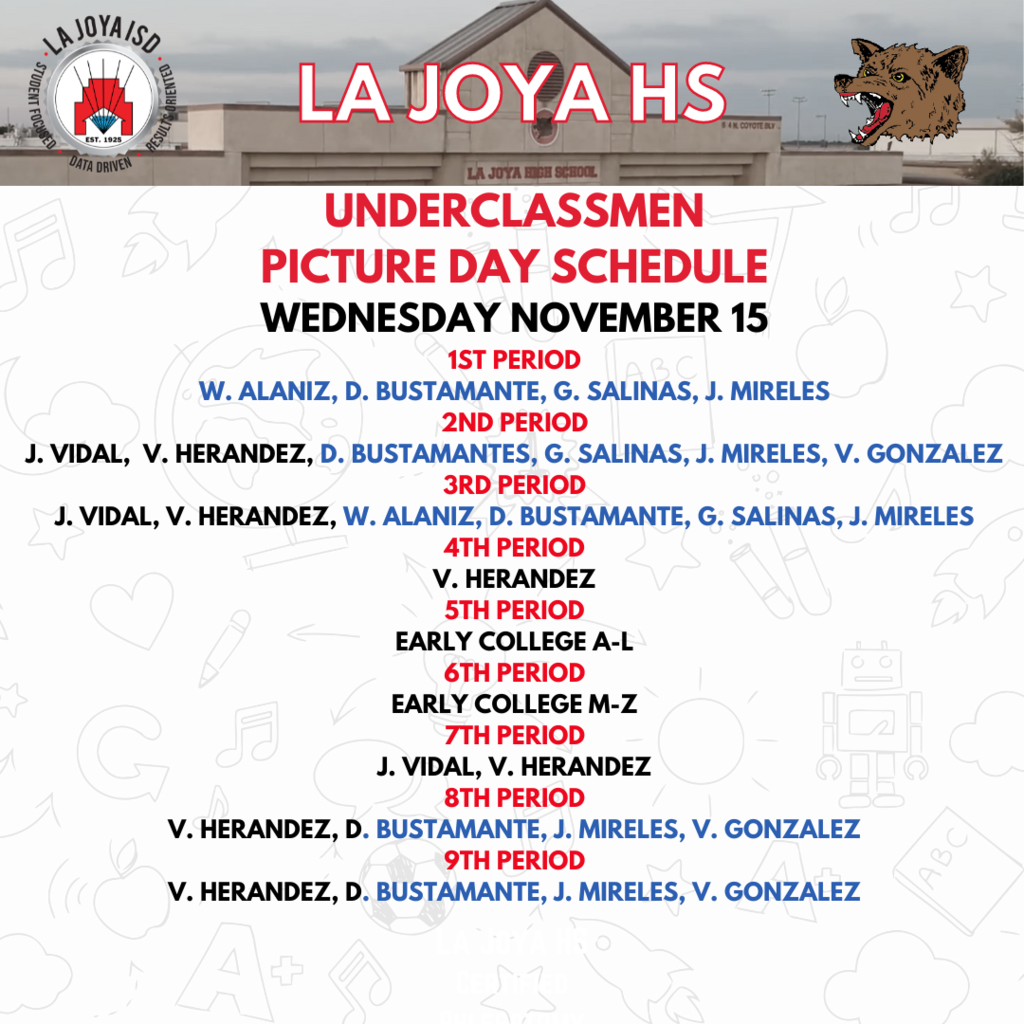 Let's celebrate World Kindness Day and make the world a brighter place. ✨🤗Remember, even a small act of kindness can brighten someone's day and make a difference in their lives. #WorldKindnessDay 🌍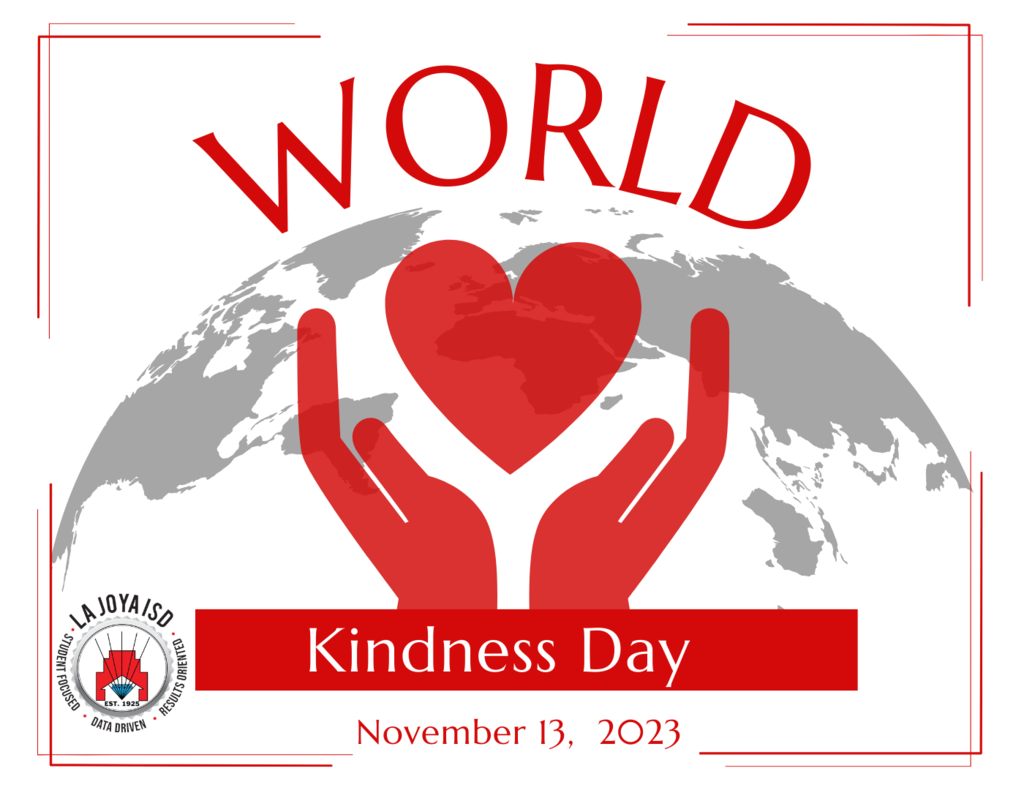 La Joya ISD celebrates American Education Week—Nov. 13 - 17, 2023. ✨ Join us as we celebrate public education and honor ALL La Joya ISD employees who are making a difference in ensuring that every child receives a quality education. 🎓📚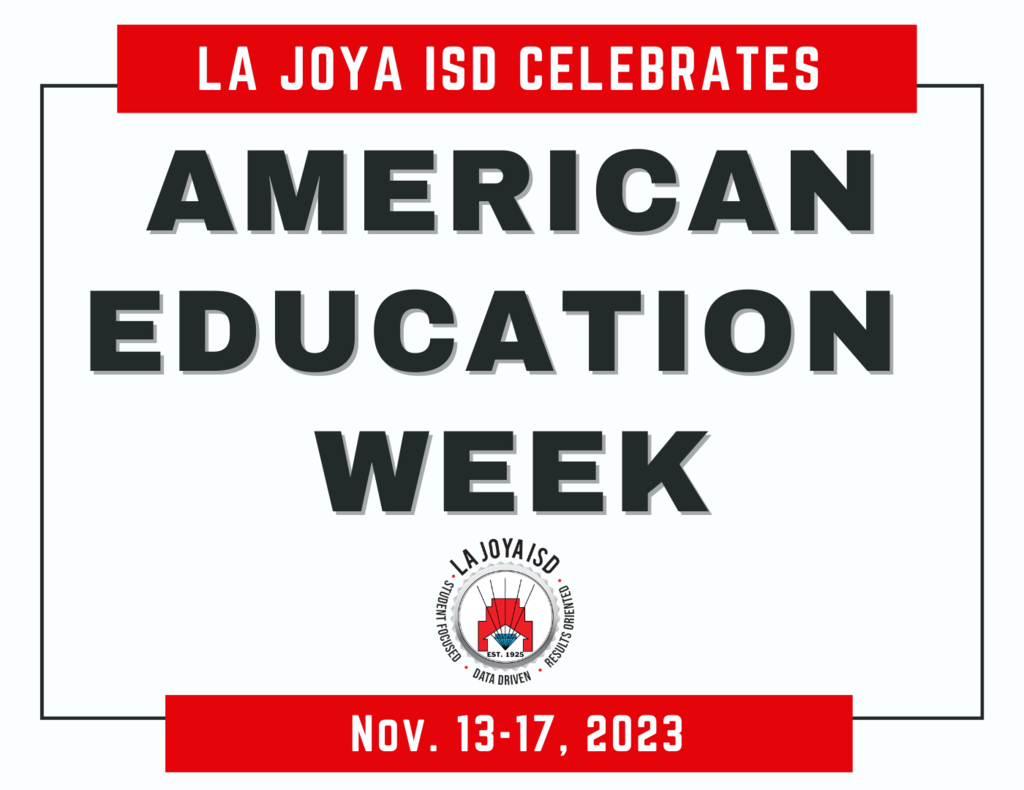 Explore highlights from Mrs. D. Hernandez's Chemistry Class project on the Separation of a mixture. Students engaged in hands-on learning, applying various separation techniques such as filtration, evaporation, and magnetism. Practical experiences like these are crucial for a deeper understanding of scientific concepts. #LJHS #CoyotePride #ScienceEducation #HandsOnLearning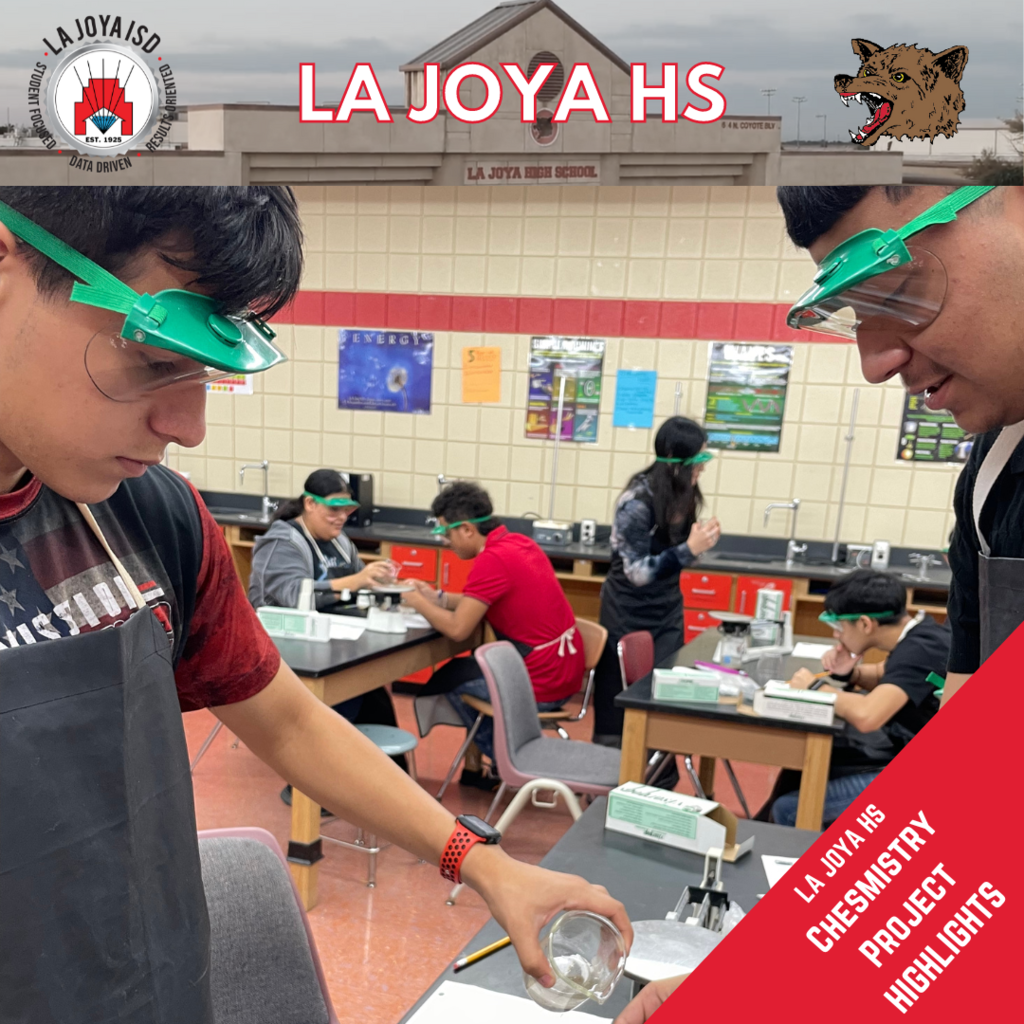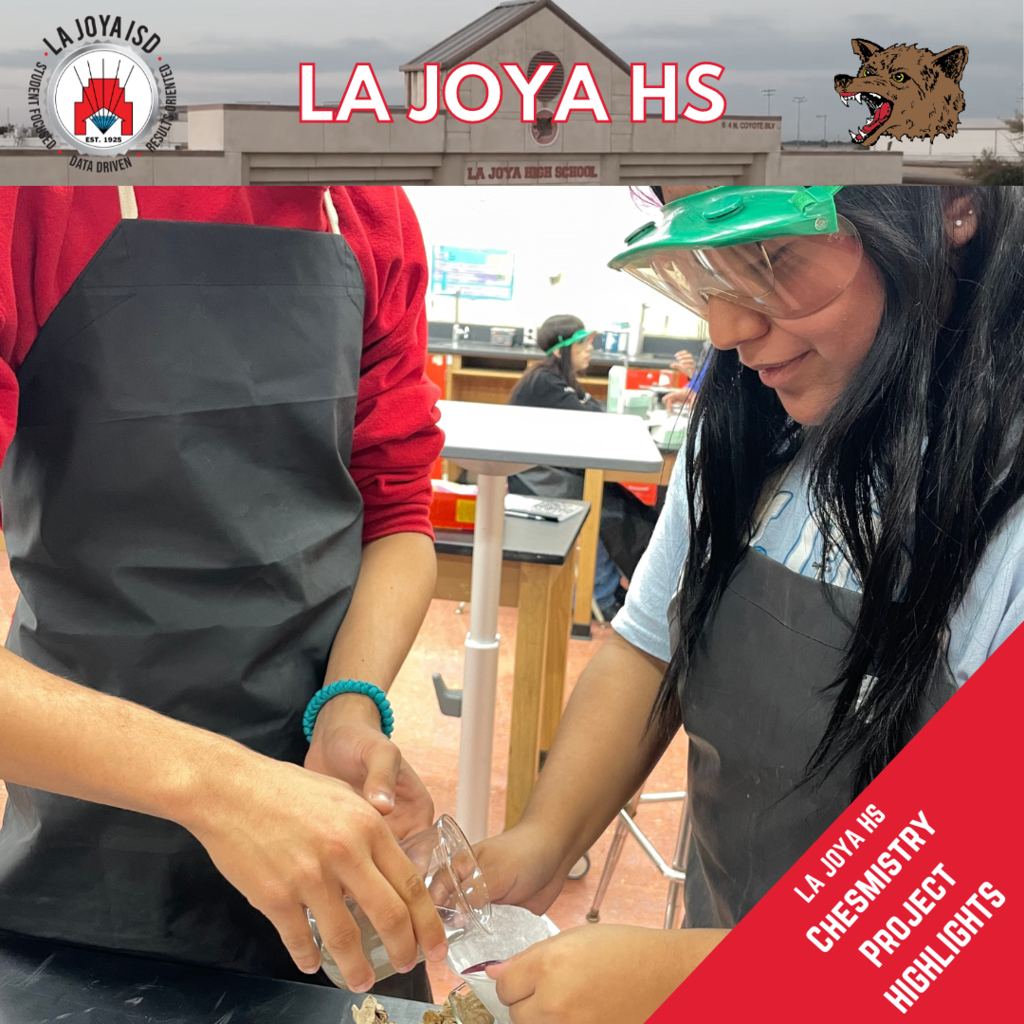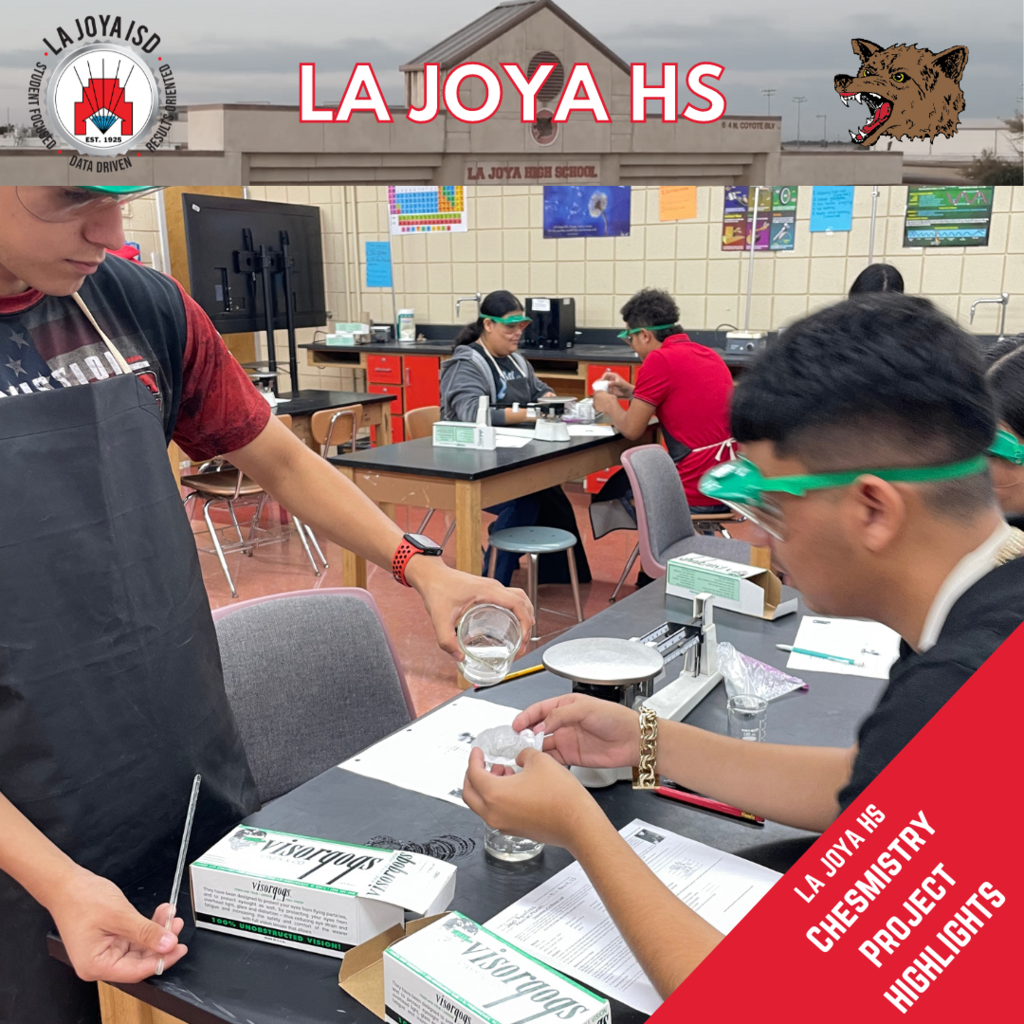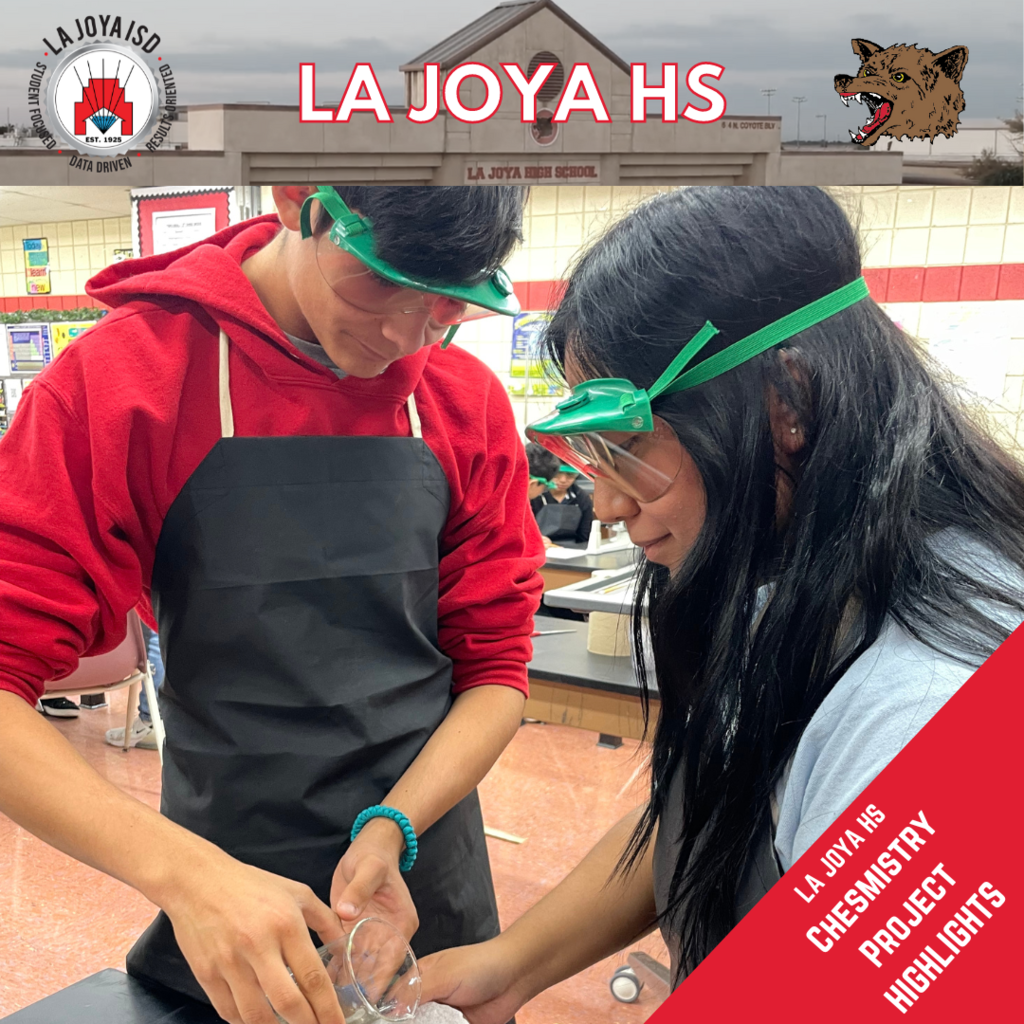 The La Joya HS Swim Team made waves at the Weslaco ISD Fall Splash Bash over the weekend! The Boys 200 yd Medley Relay clinched 3rd place (O. Rios, A. Rios-Quintanilla, A. Martinez, and Javier Liguez), while Javier Liguez secured a fantastic 1st place finish in the 100 yd Backstroke. Congrats to the team on their achievements, and we're eager to see their continued success this season! #LJHS #CoyotePride #SwimTeam @lajoyaisd @ljisdathletics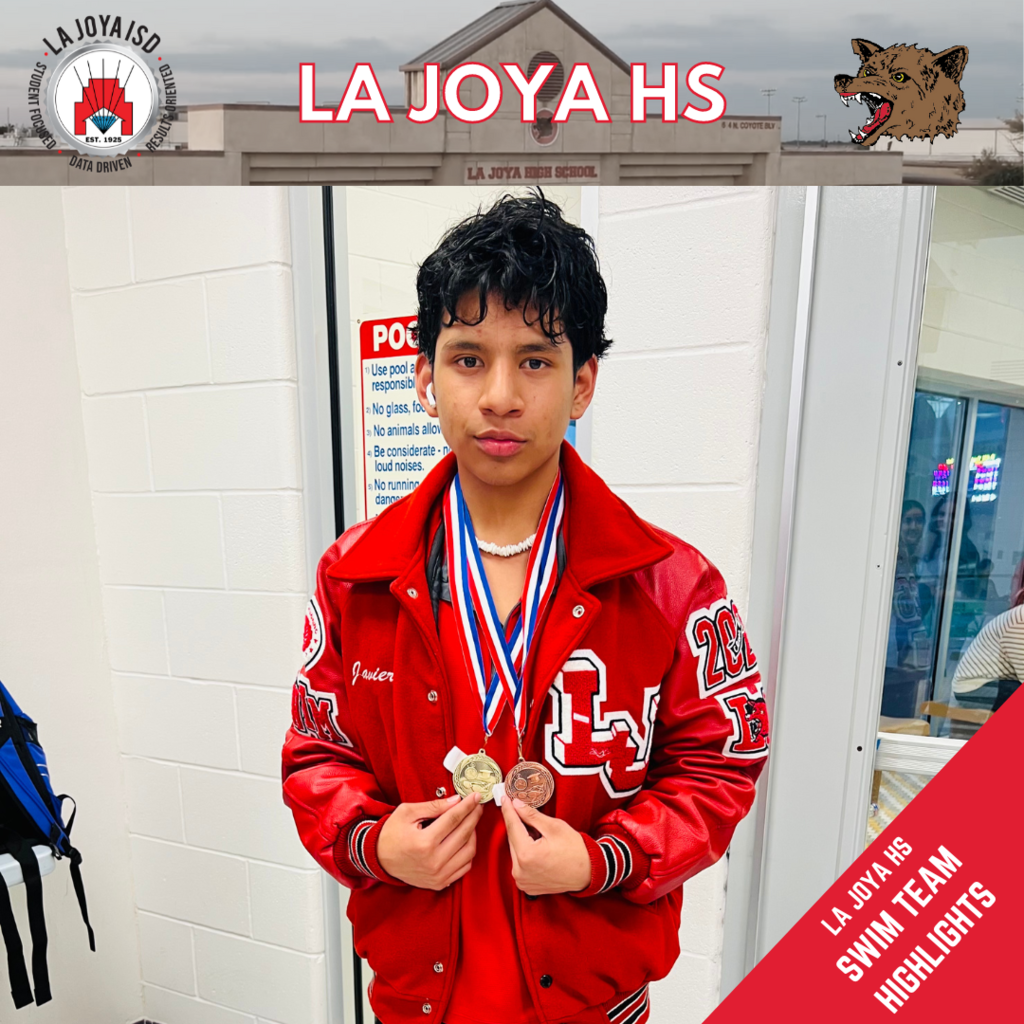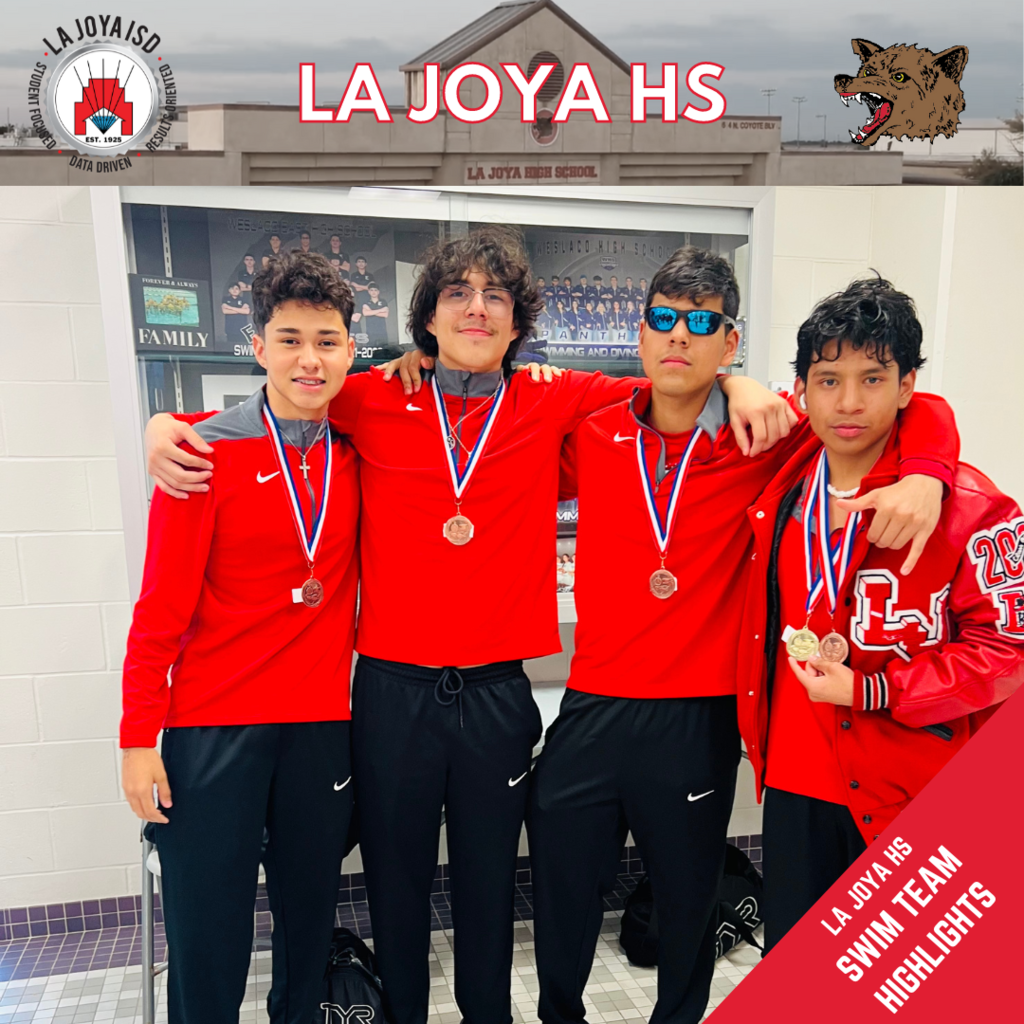 Remembering and honoring all those who have served and continue to serve our nation. Happy Veterans Day! 🇺🇸 #VeteransDay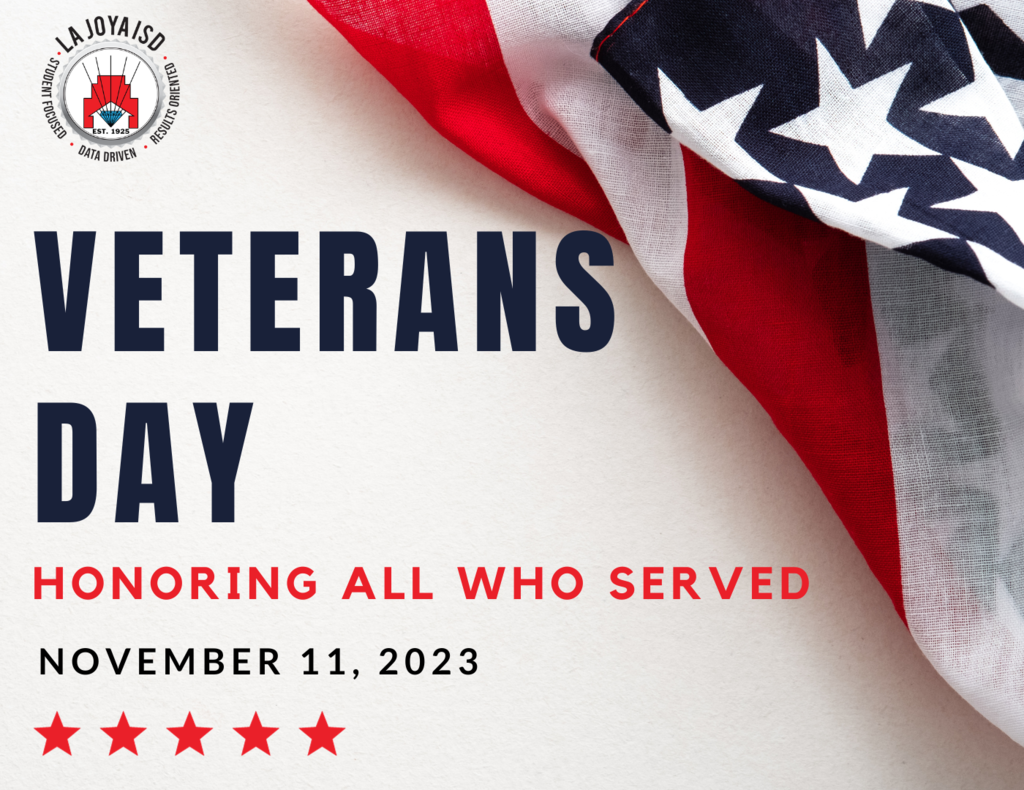 🎉 👩‍🏫Celebrating our five incredible School Psychologists during School Psychologist Week. Thank you for your unwavering support, guidance, and dedication to the well-being of our school community. Your impact is immeasurable! #SchoolPsychWeek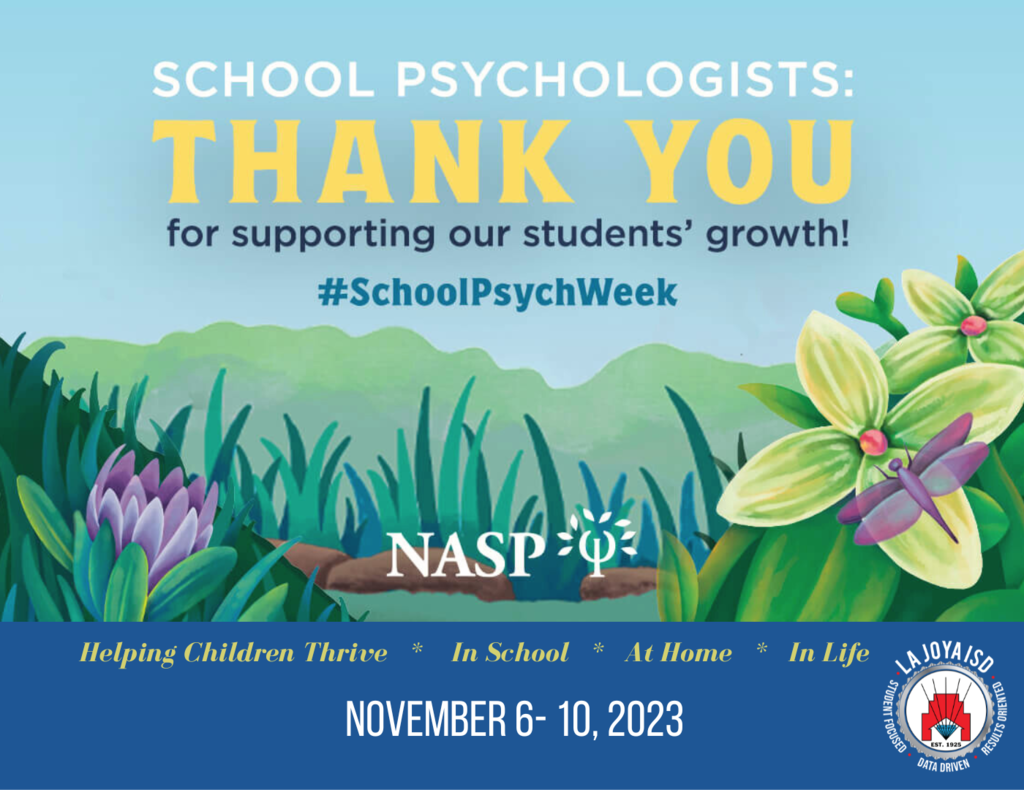 🌧️ Important Announcement: Unfortunately, due to inclement weather conditions, we regret to inform you that the Diabetes Walk scheduled for Saturday, November 11, 2023 has been canceled. The safety of our participants is our top priority, and we appreciate your understanding. Stay tuned for updates on future events, and thank you for your continued support! 🚶‍♂️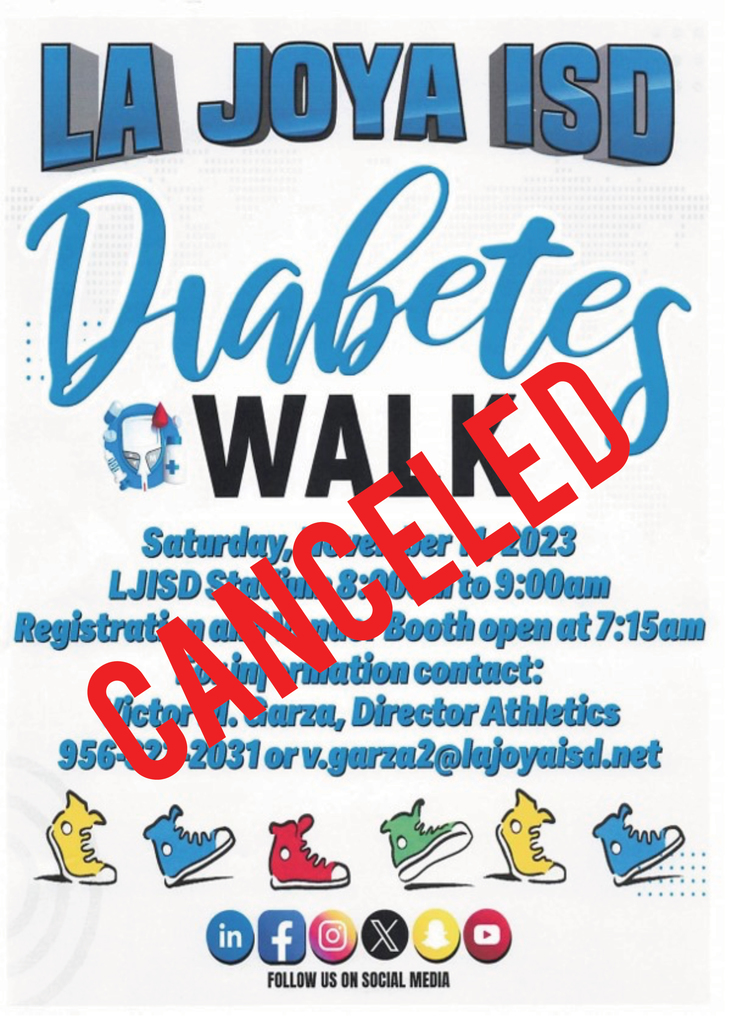 Expressing immense gratitude to all the veterans who joined us this morning to celebrate Veterans Day. Your service is truly appreciated, and we're grateful for your time, sharing your words and experiences with us. Special thanks to the student organizations that played a key role in planning this meaningful event. #LJHS #CoyotePride #VeteransDayCelebration #ThankYou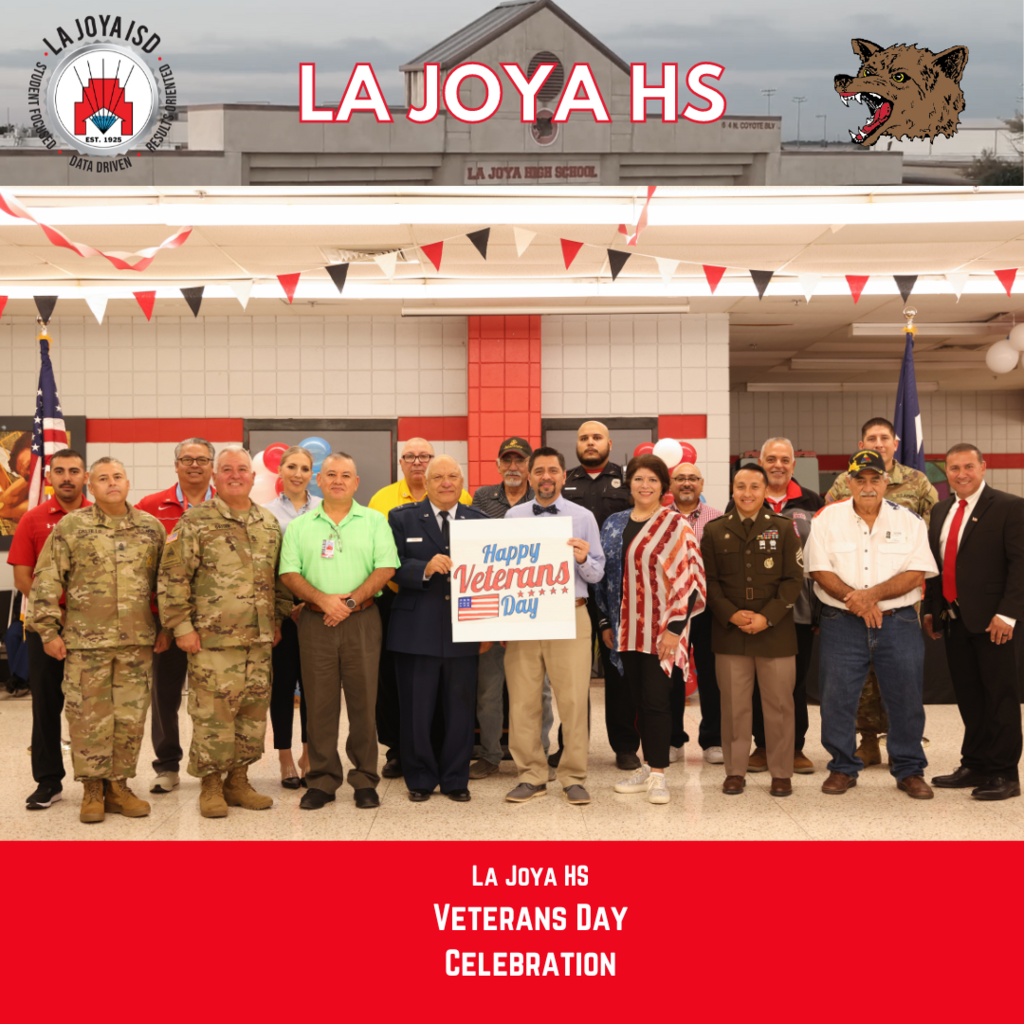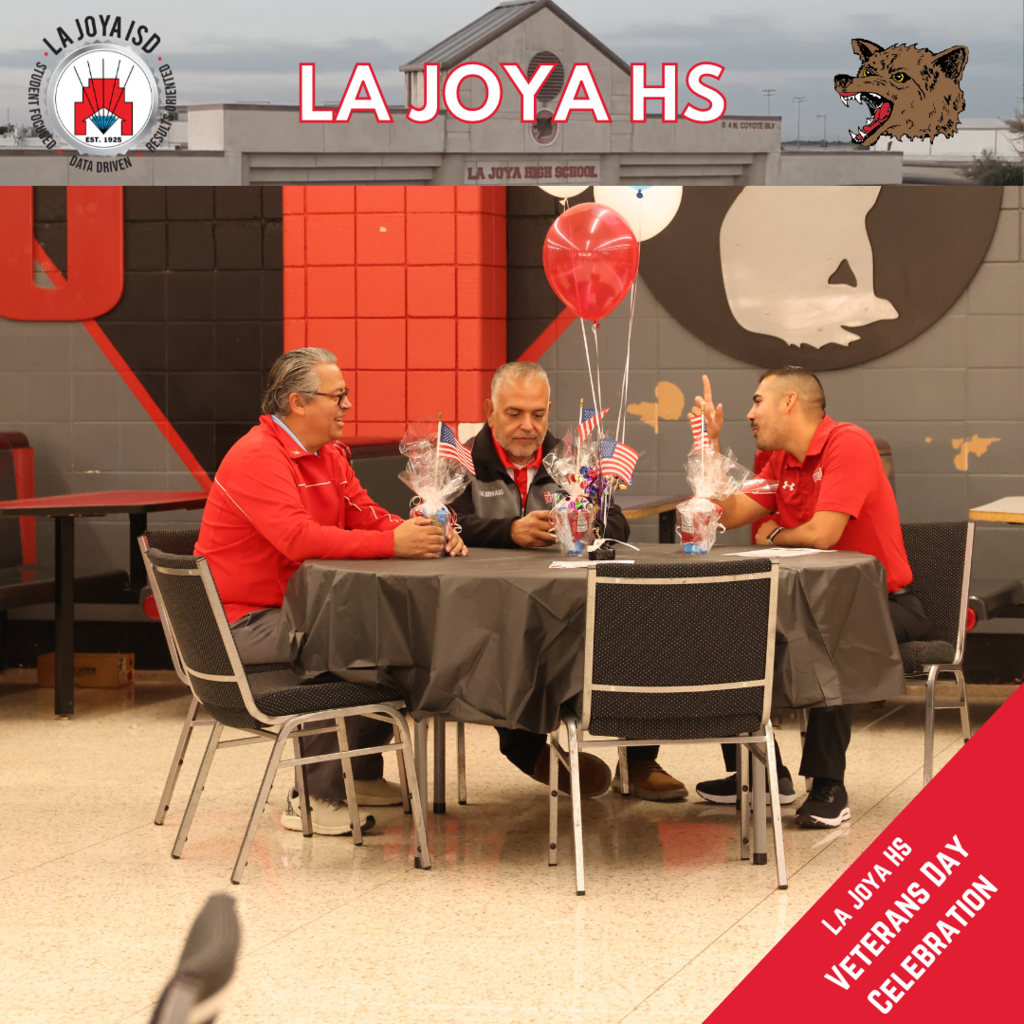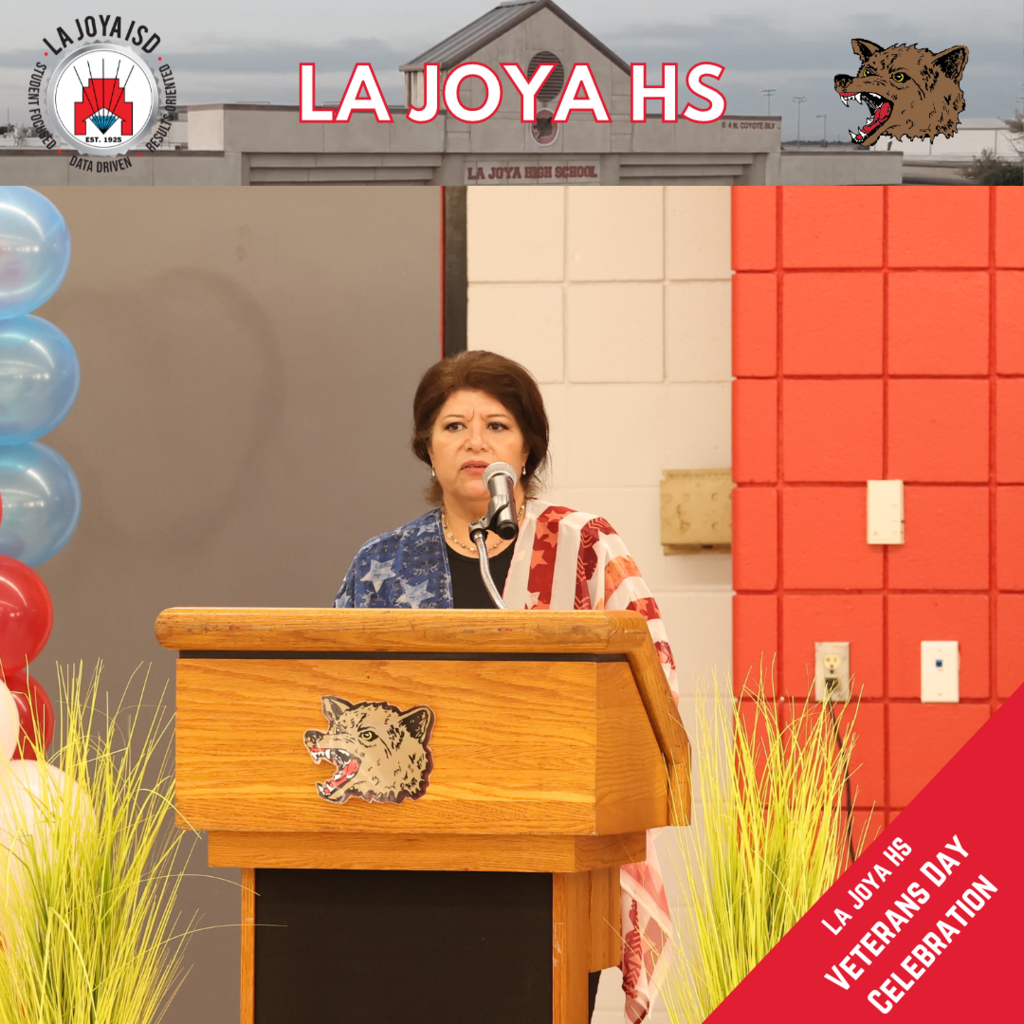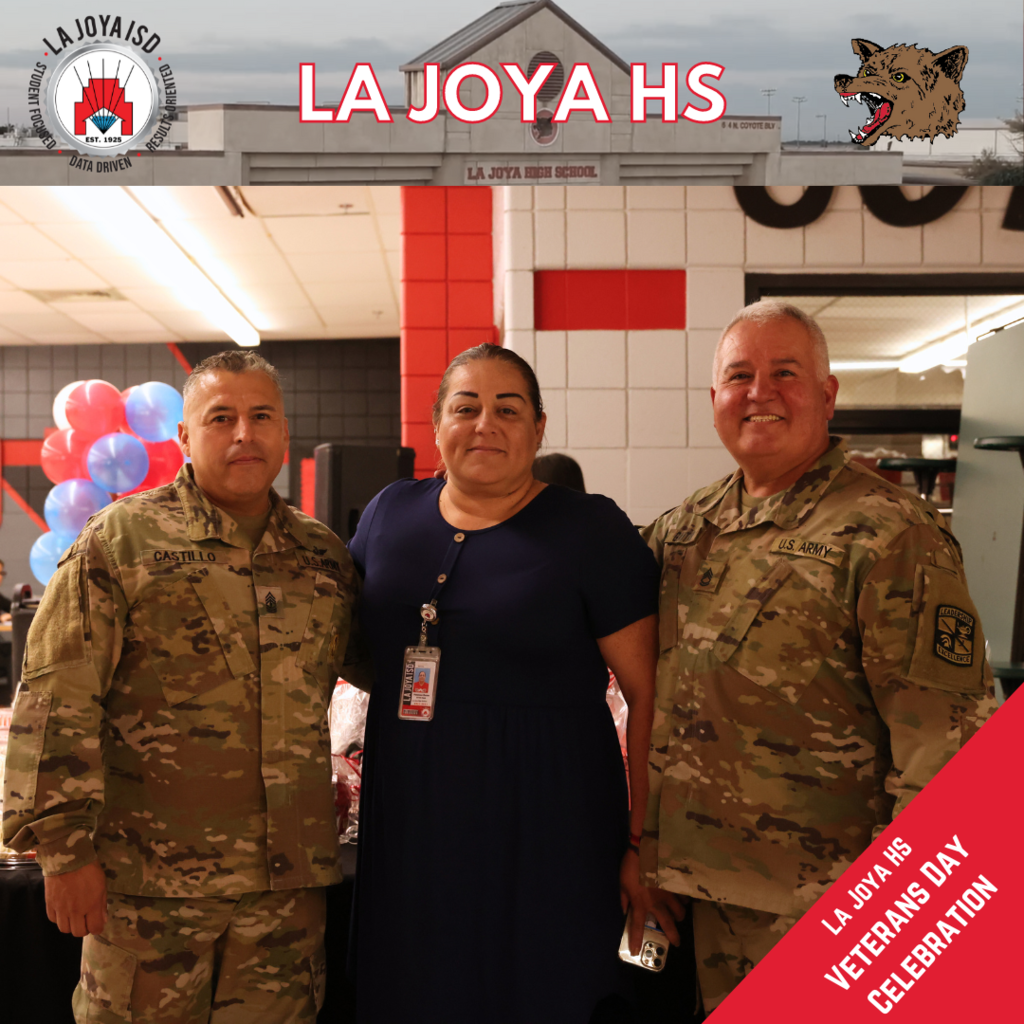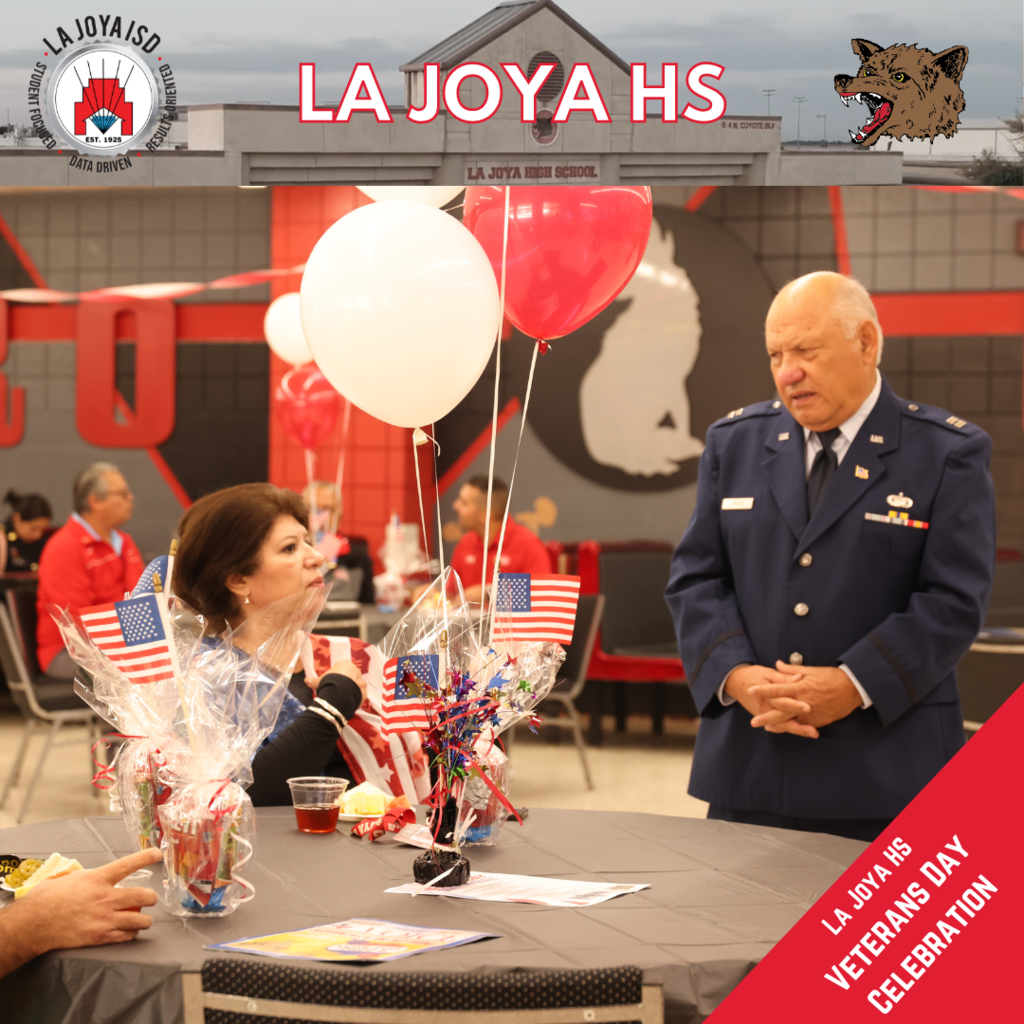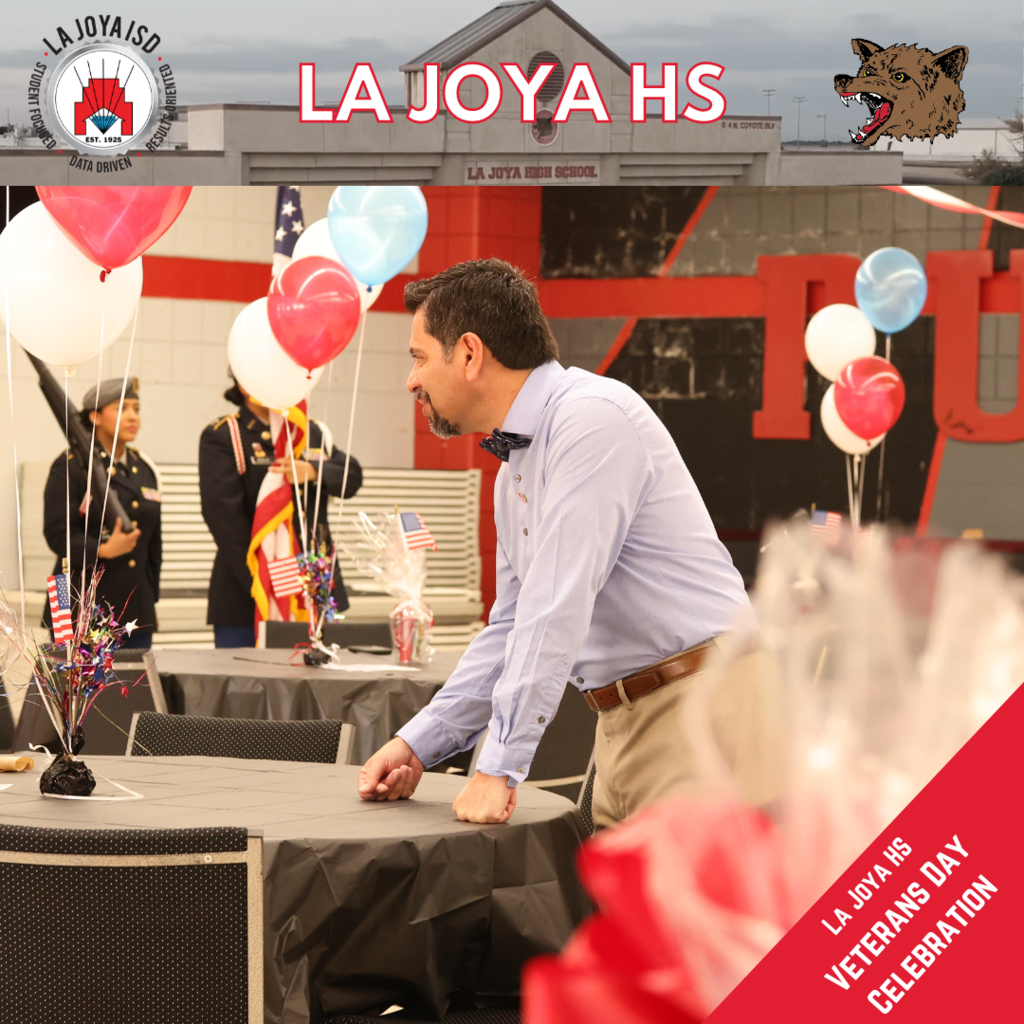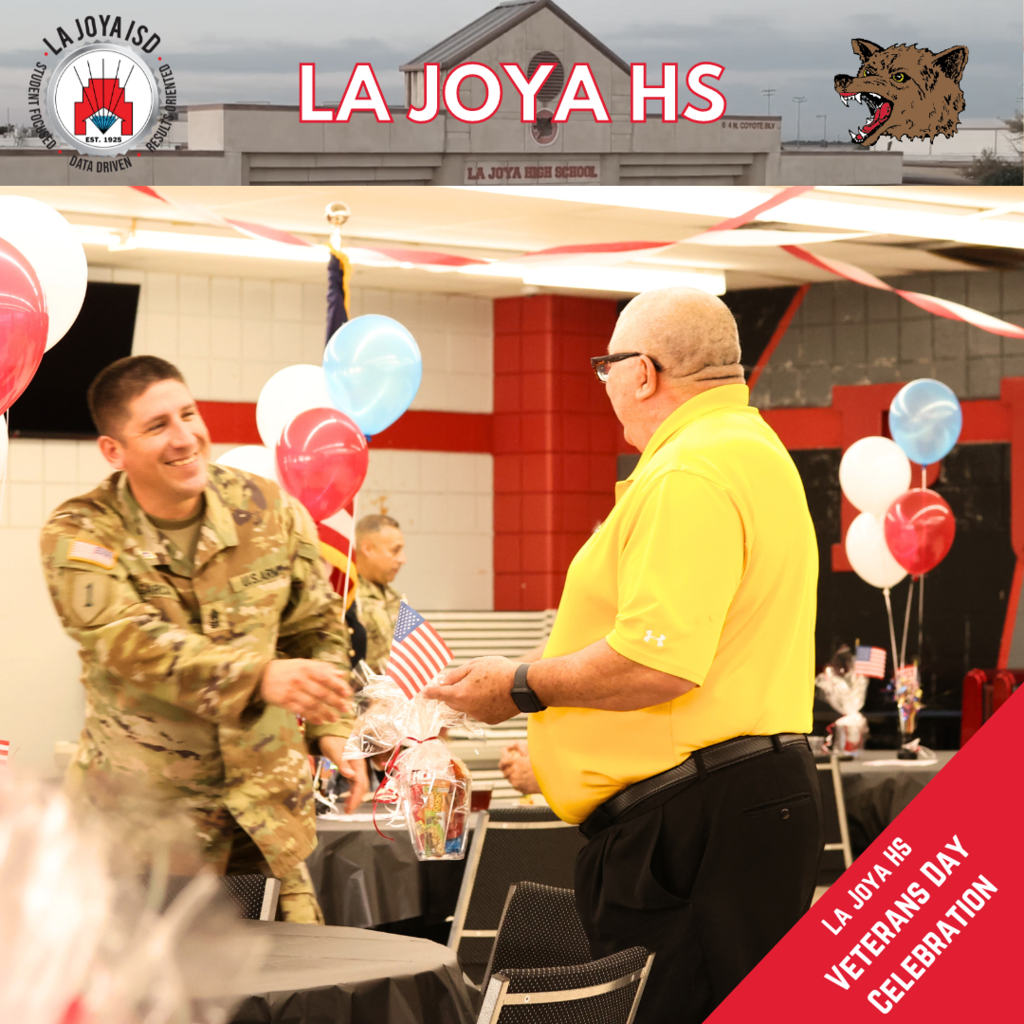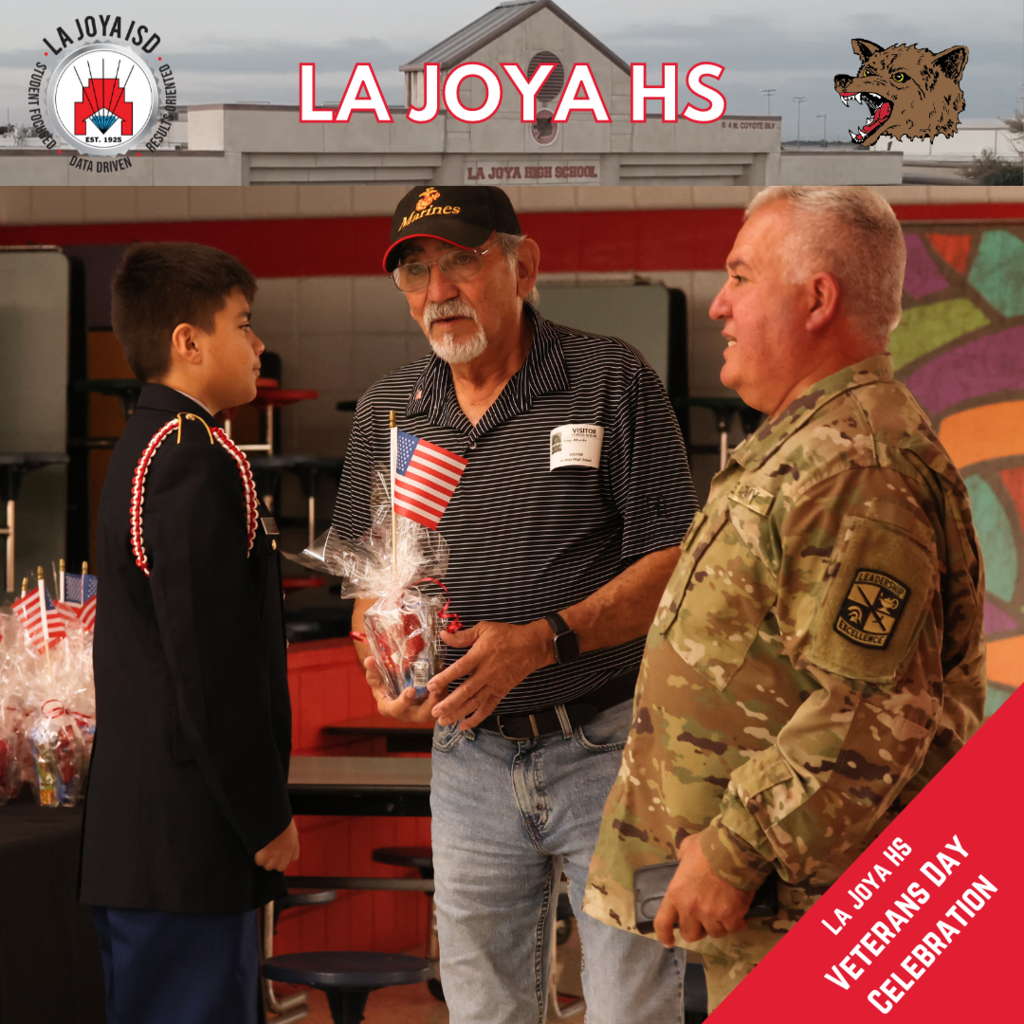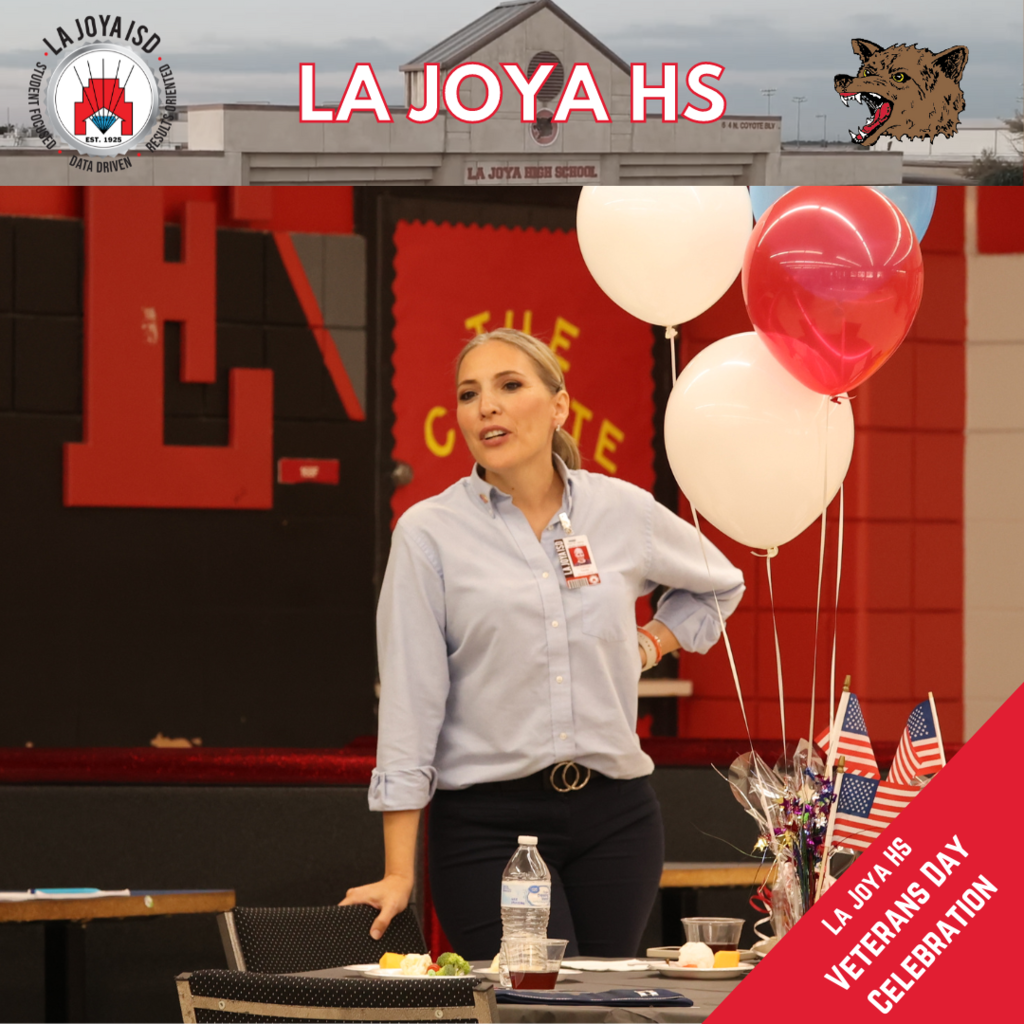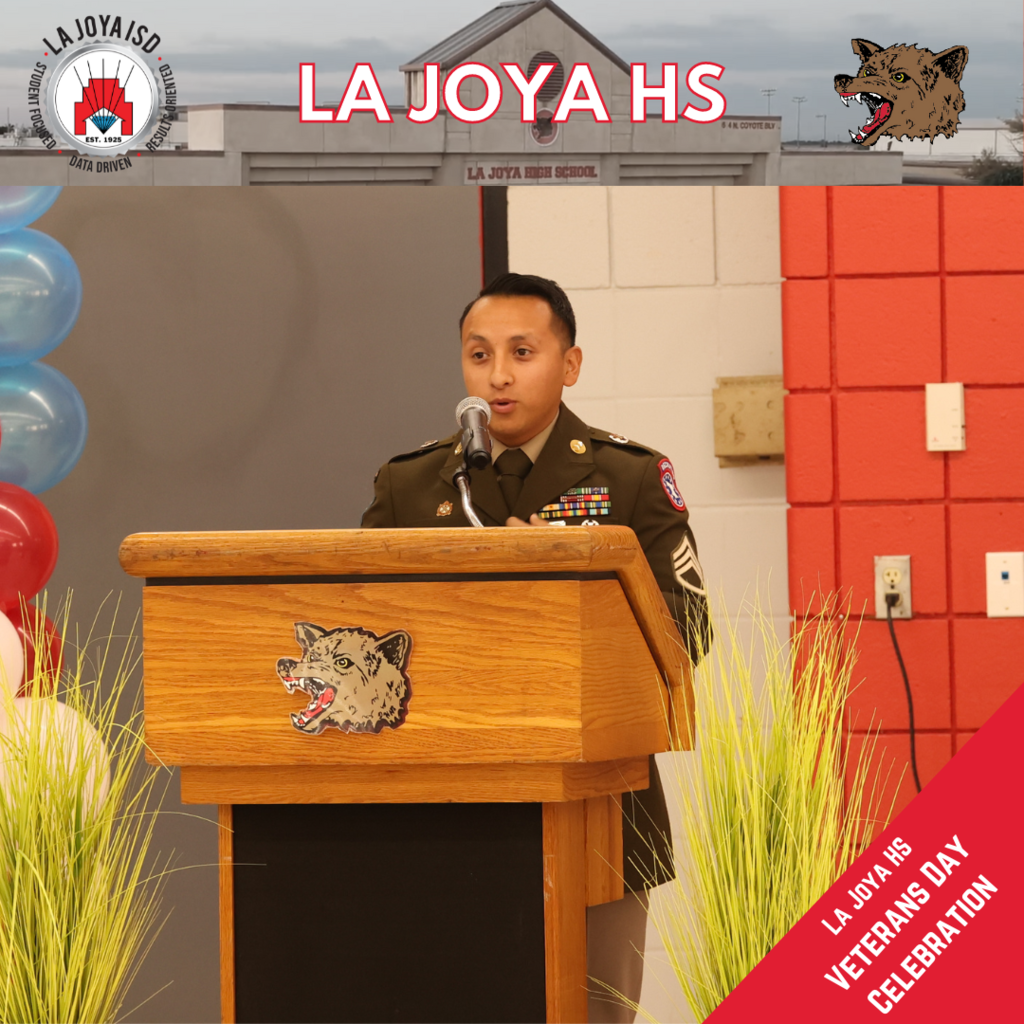 🌟La Joya ISD Celebrates National STEM/STEAM Day! 🚀 A Day to inspire our students to explore and pursue their interests in the fields of Science, Technology, Engineering, Art, and Mathematics. 🔬🖥️ ⚙️🎨📐 #ljisdstudentfocuseddatadrivenresultsoriented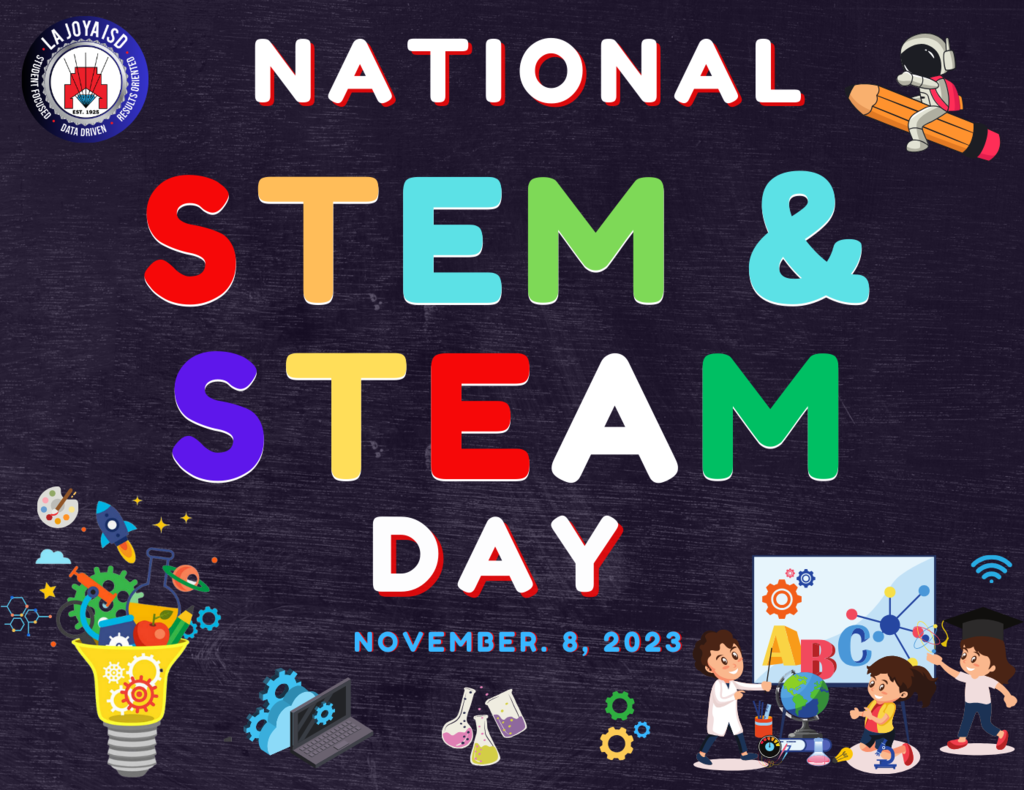 Join us tomorrow night and show your support for the La Joya HS FFA Club during a fantastic evening of Loteria Bingo! We can't wait to see you there. #LJHS #CoyotePride #FFA #LoteriaBingo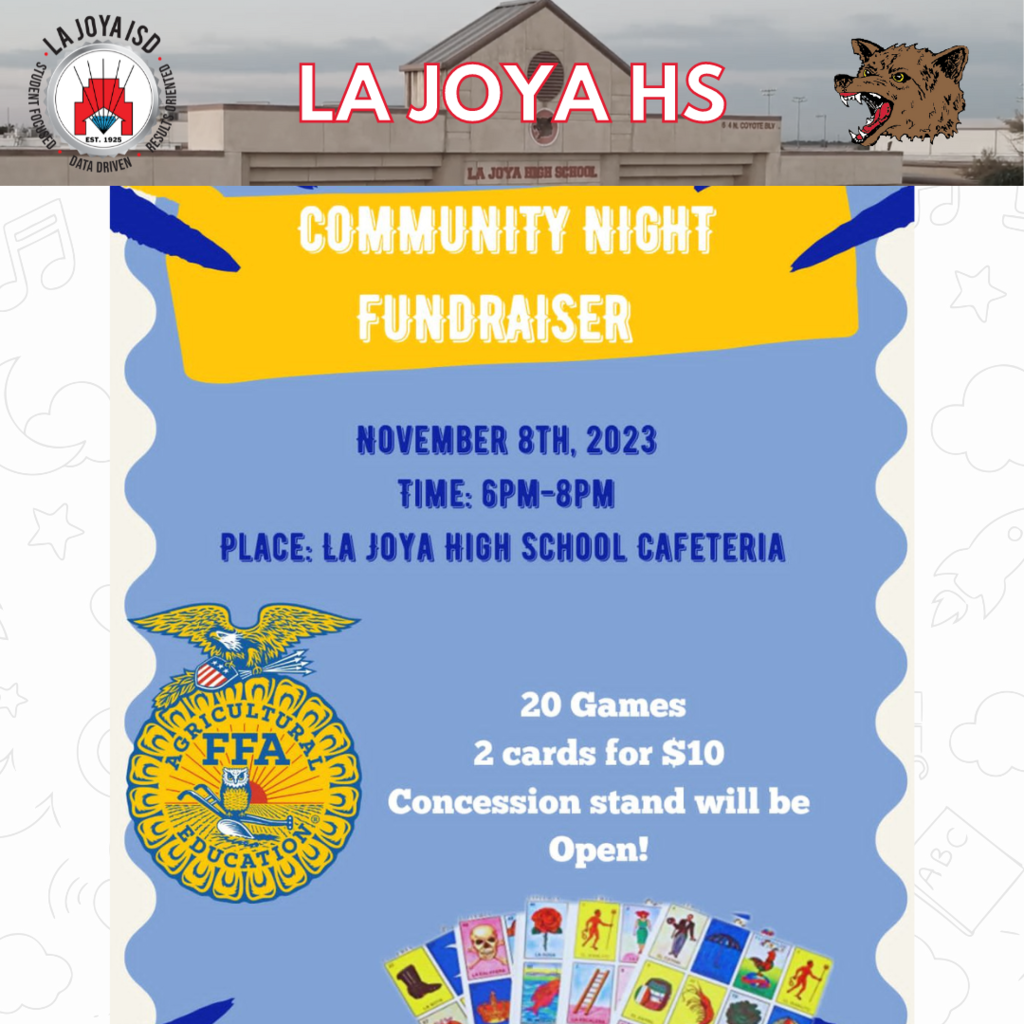 🌟 Join us in a Mathathon for a cause! La Joya ISD is crunching numbers to raise funds for St. Jude Children's Hospital. 📚🧮 Let's make a difference together!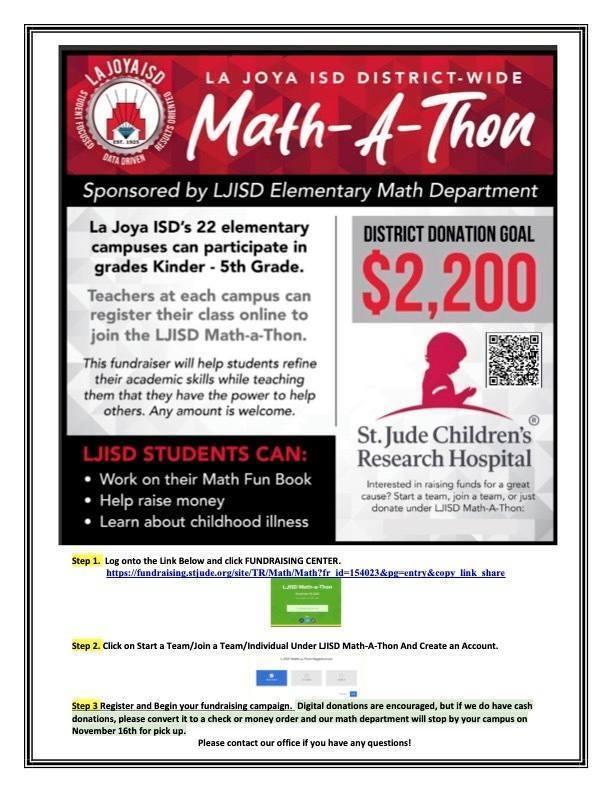 Let's give a big round of applause to the La Joya HS Wellness Faculty Softball Team for their outstanding achievements this weekend! The team battled their way to the Championship Game and proudly earned the title of Runner-Up. Their remarkable journey is a testament to the power of teamwork and the joy of facing any challenge head-on. #LJHS #CoyotePride #FacultySoftball #RunnerUp @lajoyaisd @ljisdathletics