Tonight, our La Joya ISD School Board reaffirmed its commitment to upholding Educational Excellence in our district. Partnering with Moak Casey, a trusted leader in educational governance, they have committed to conduct a critical performance analysis to identify areas in need of enhancement. Strategic planning will chart a clear path to our goals, supported by governance training for the board. By leveraging Moak Casey's expertise, we aim to enhance the educational experience for all students and continue our tradition of excellence.

Join us in wishing Mr. Moises Tagle a joyful retirement! On behalf of the entire LJHS faculty and staff, we express our deepest gratitude for your countless years of dedicated service to our school. Thank you for everything, Mr. Tagle! Enjoy this new chapter of your life.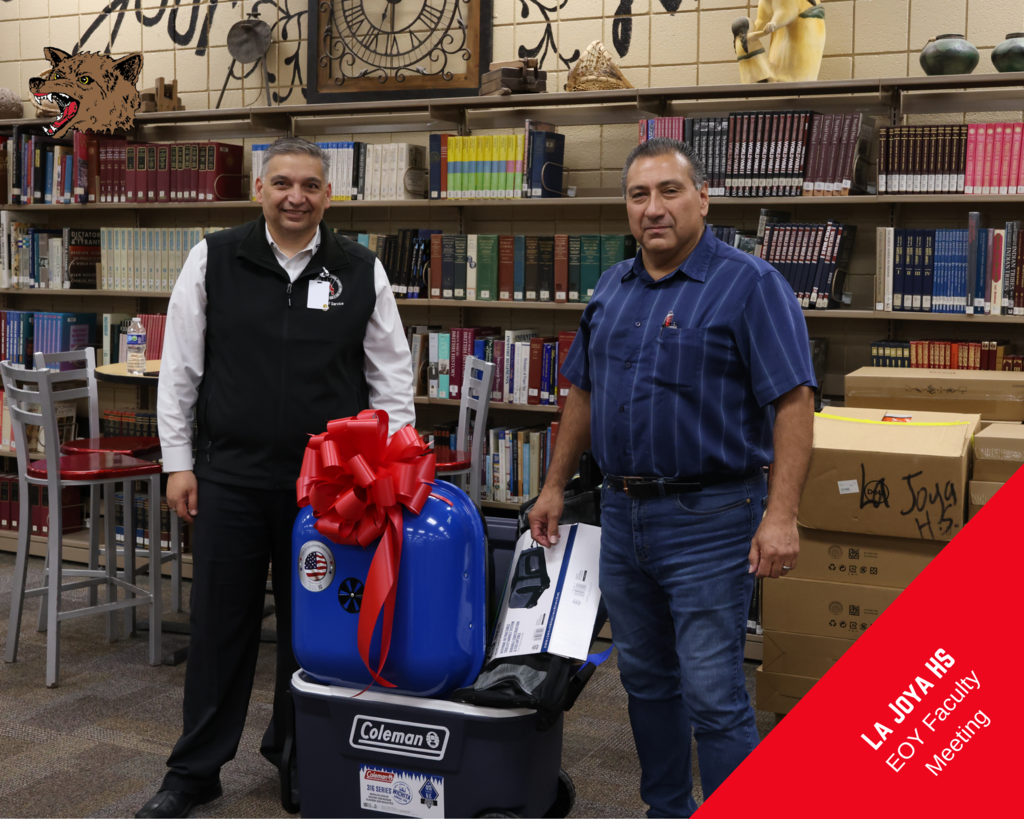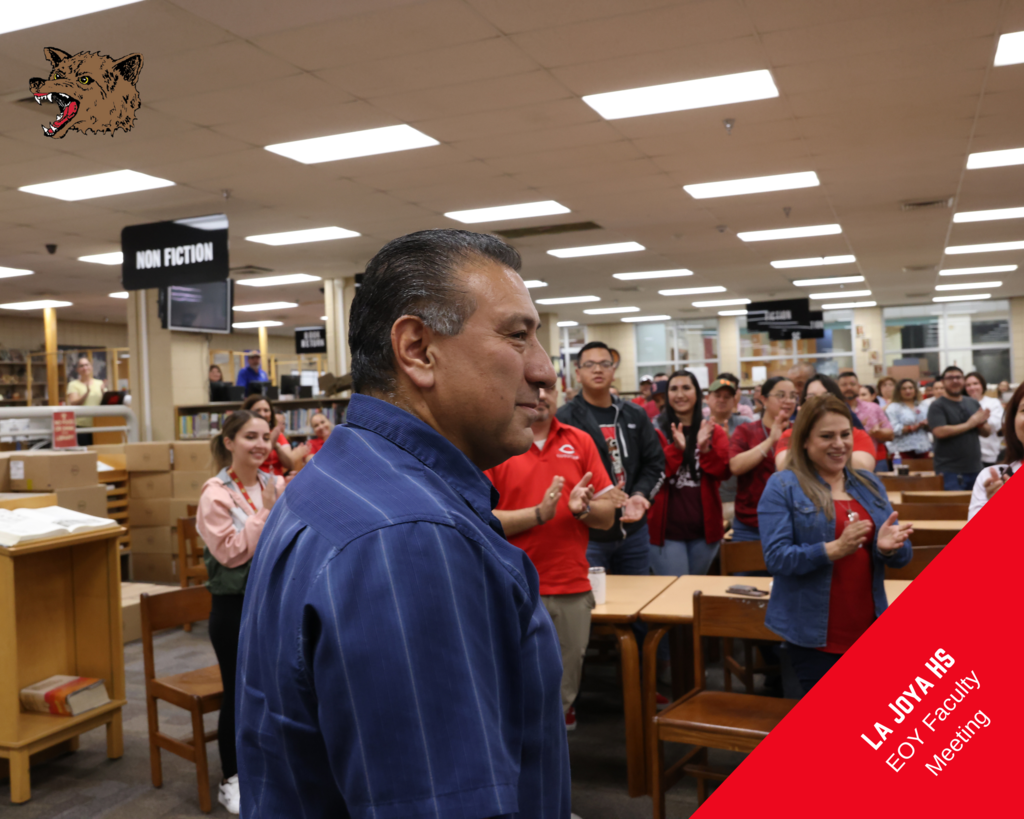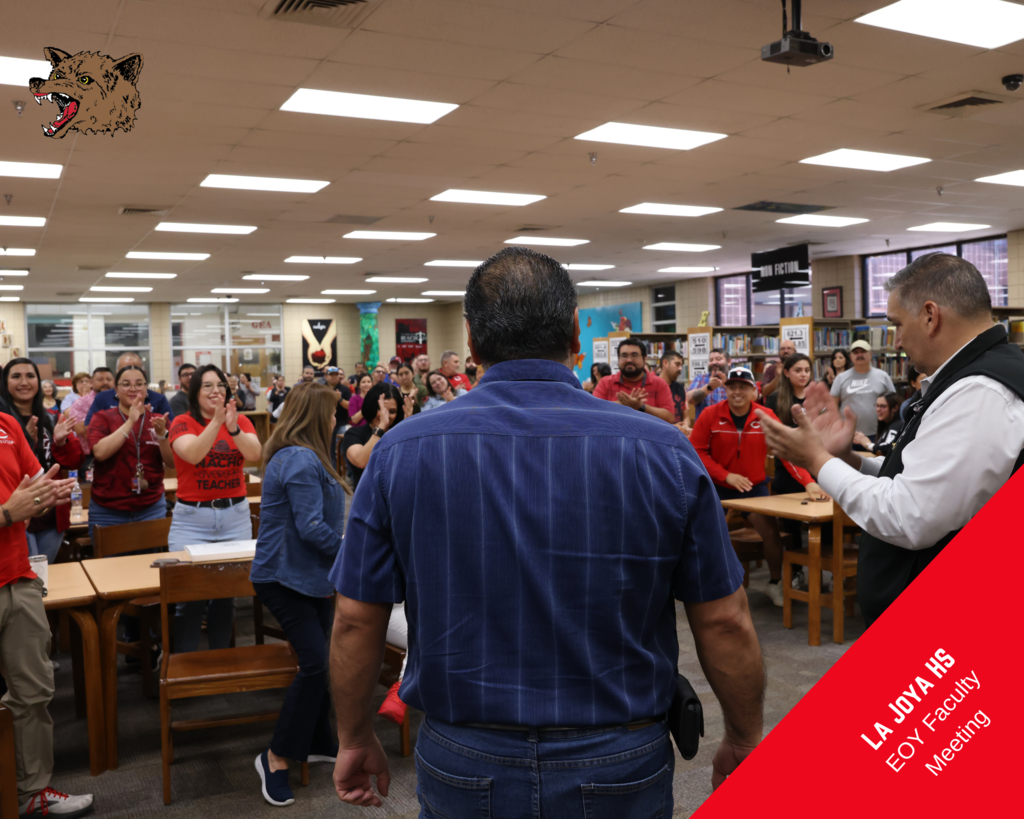 La Joya HS Faculty and Staff gathered one last time this year to honor their 30, 25, 20, 15, 10 and 5 years of commitment to La Joya ISD. Principal Mr. Cano extended heartfelt thanks and wished everyone a restful summer. #DedicationRecognized #GreatYear #ljcoyotepride @lajoyaisd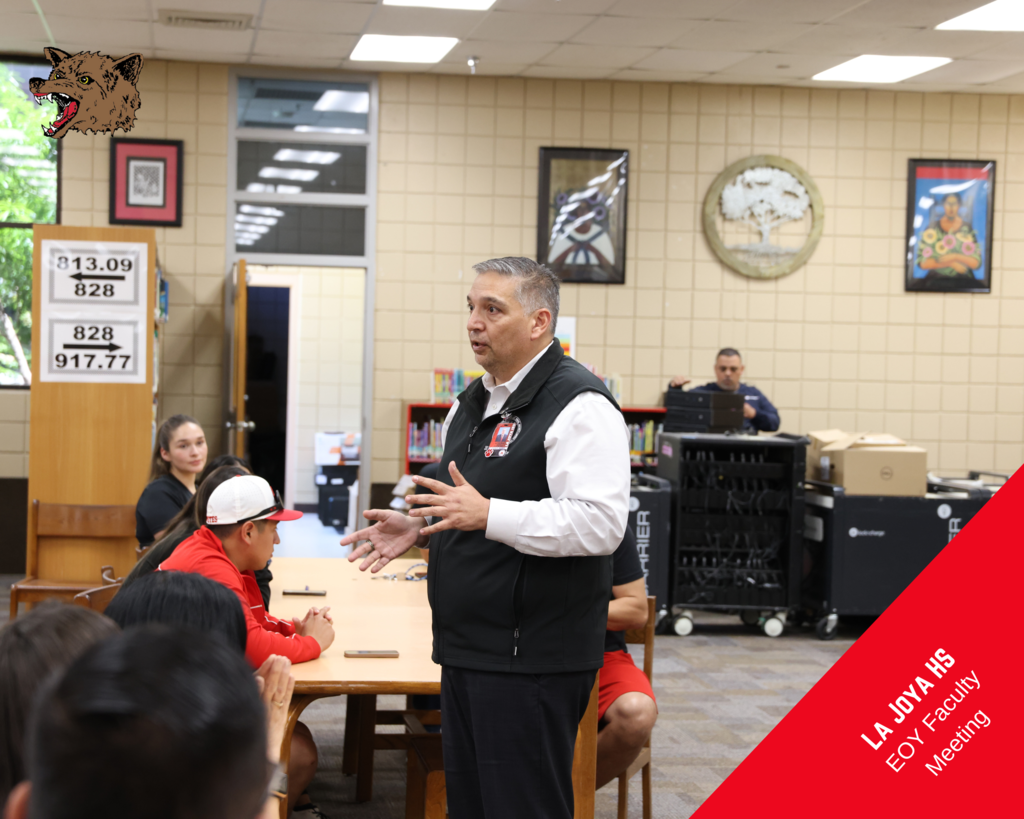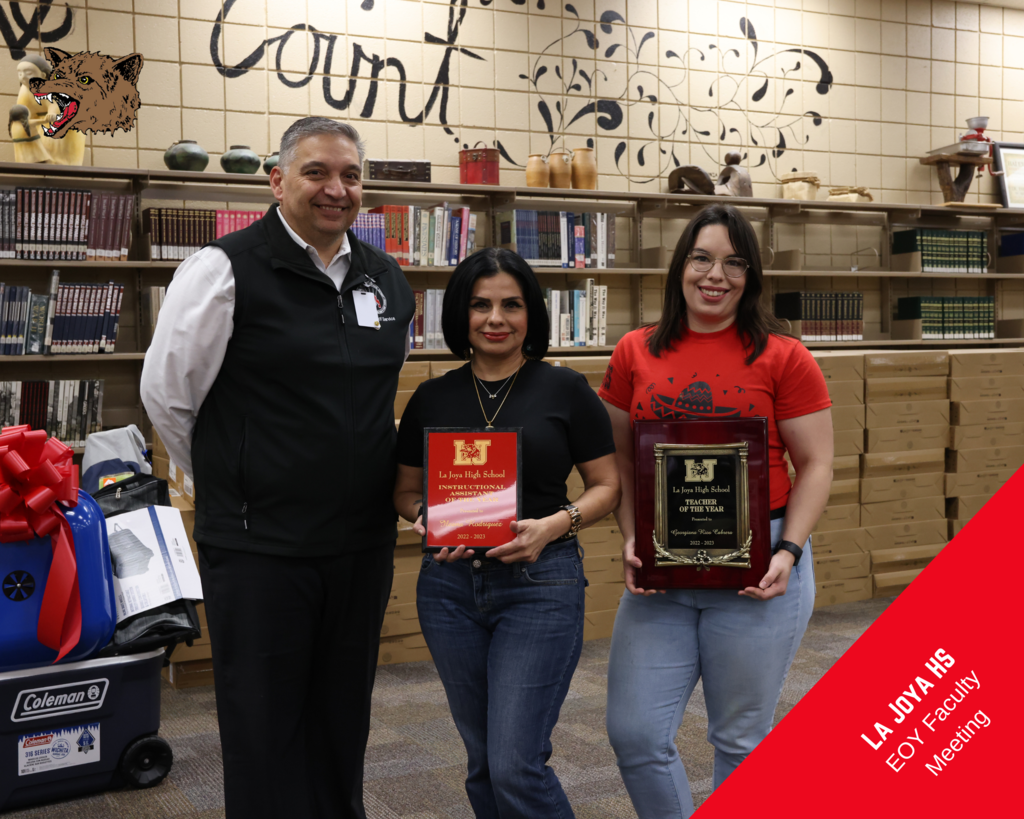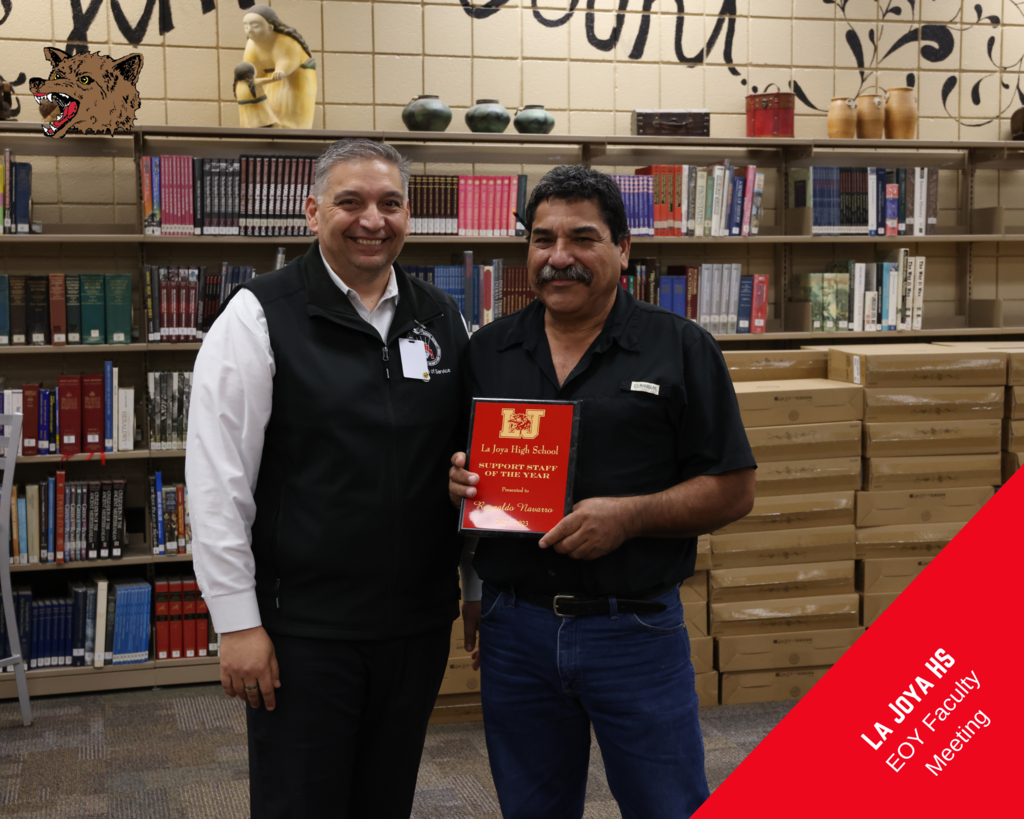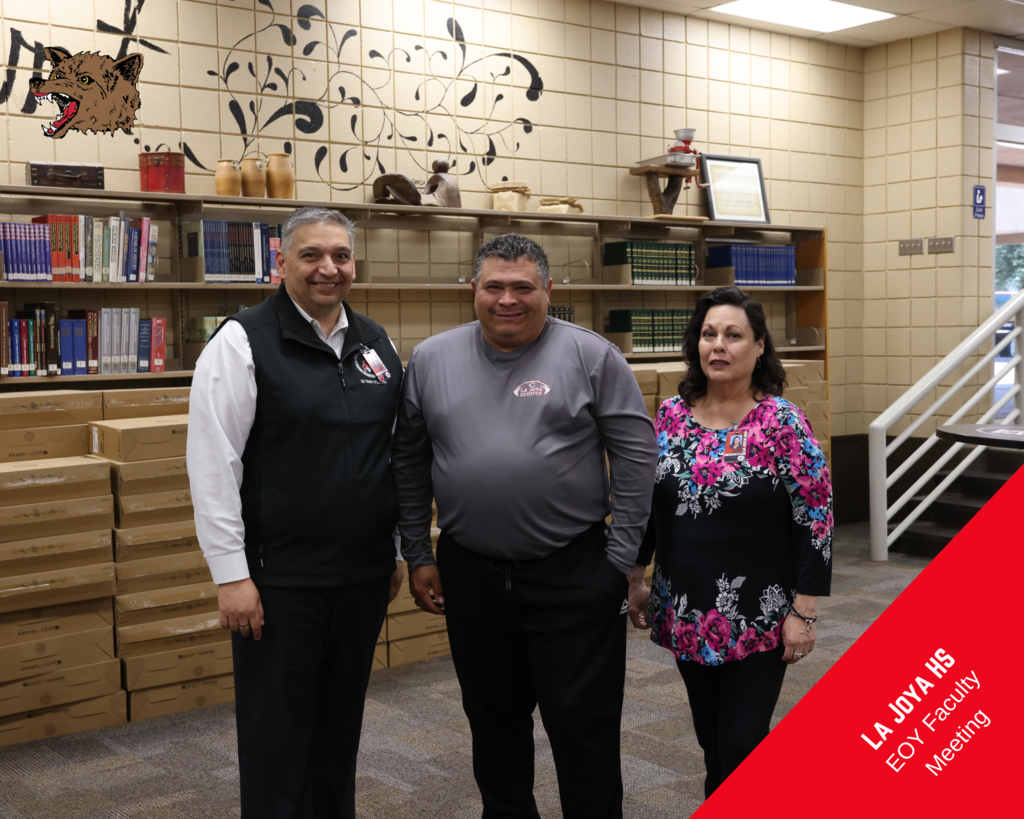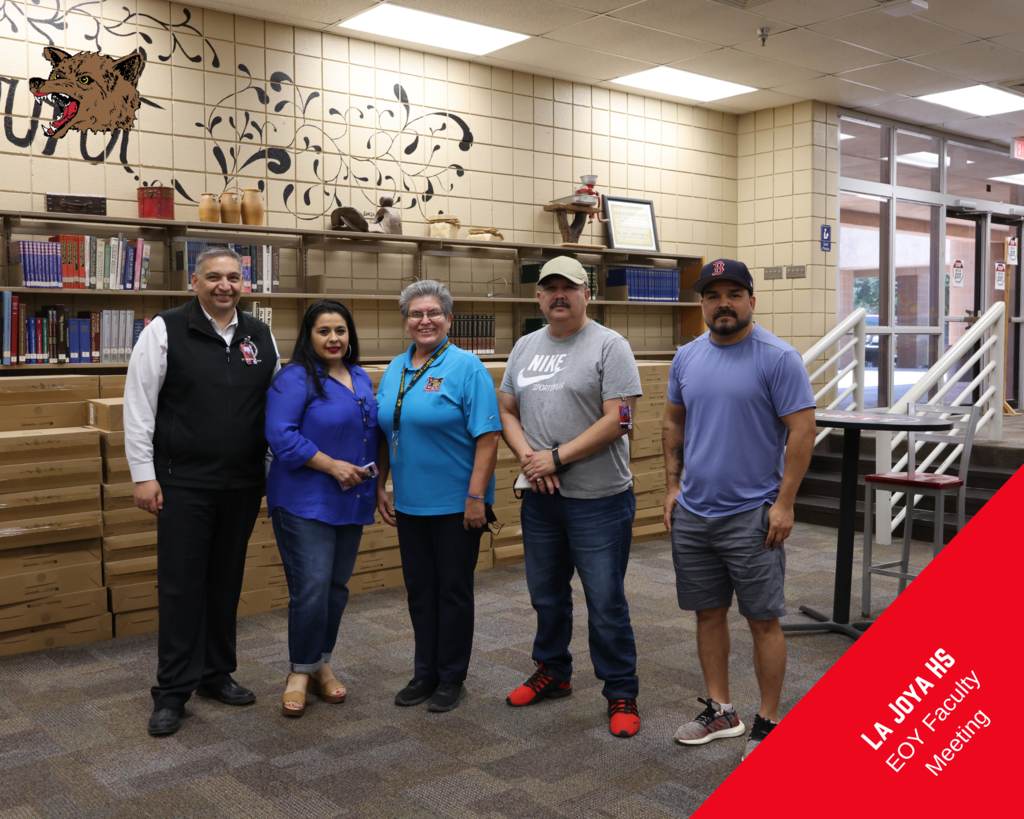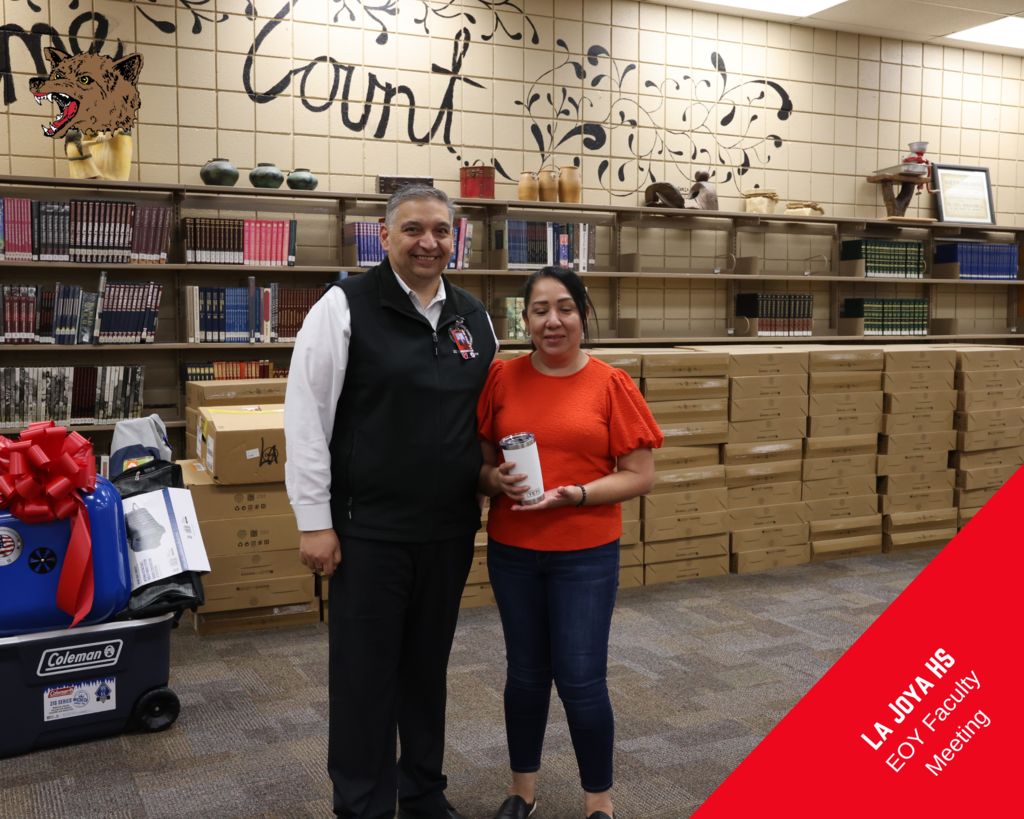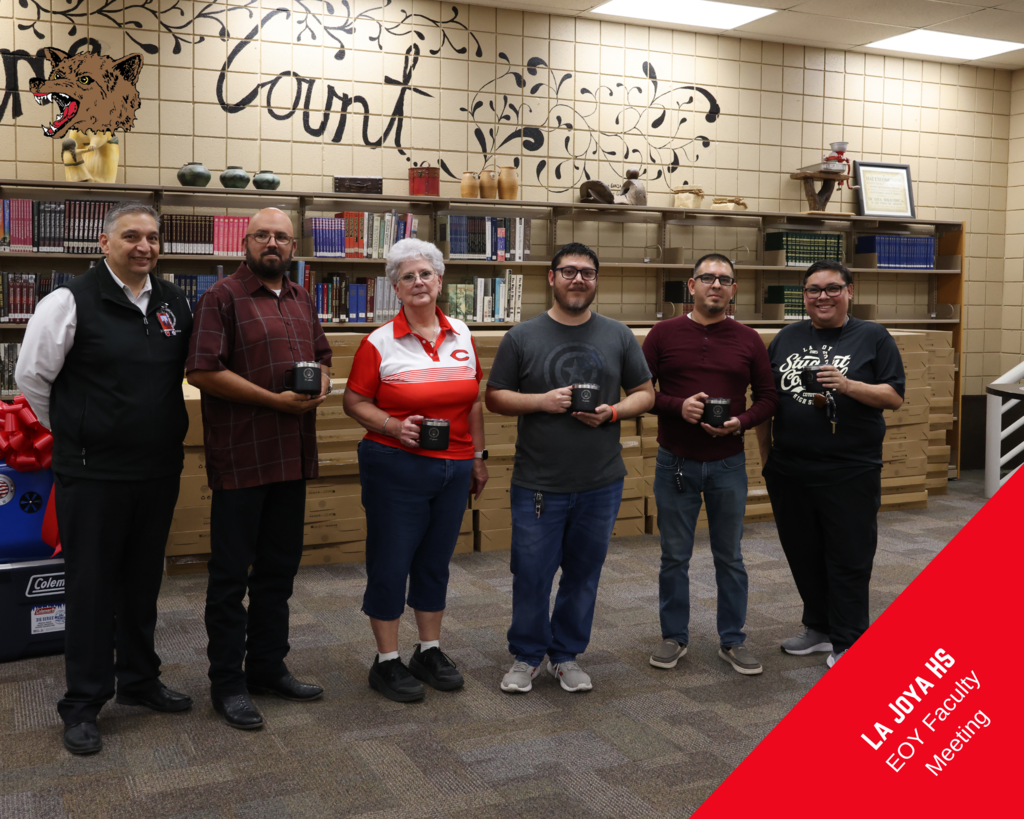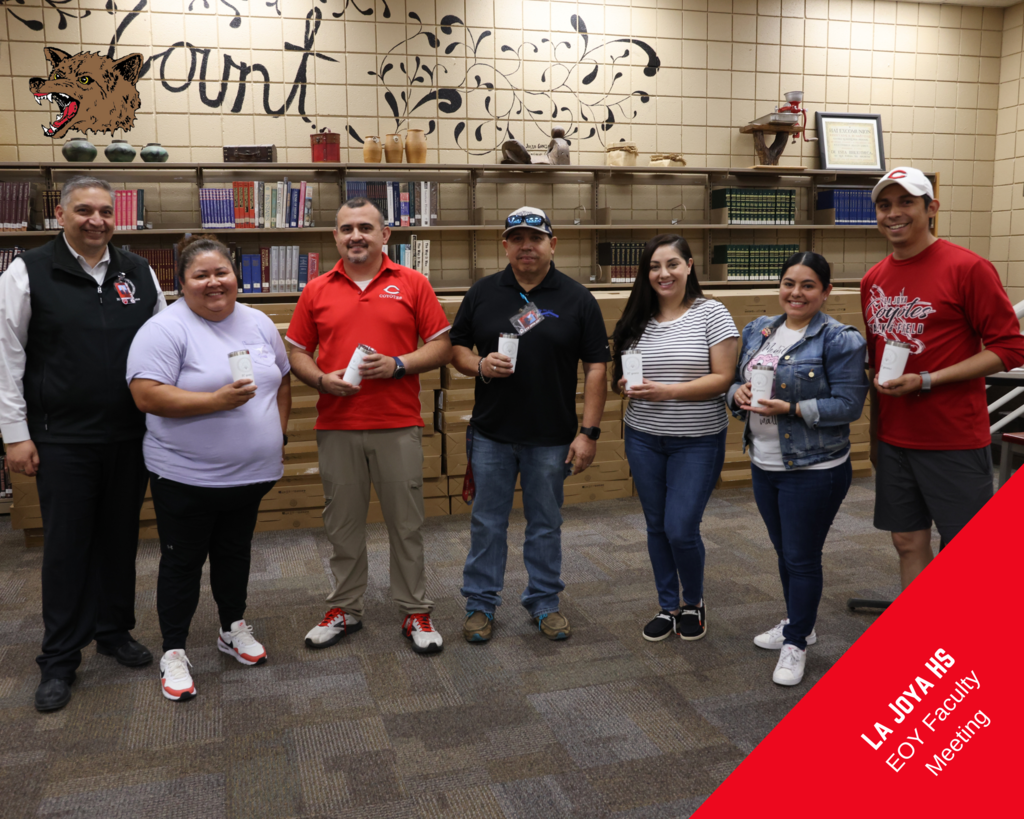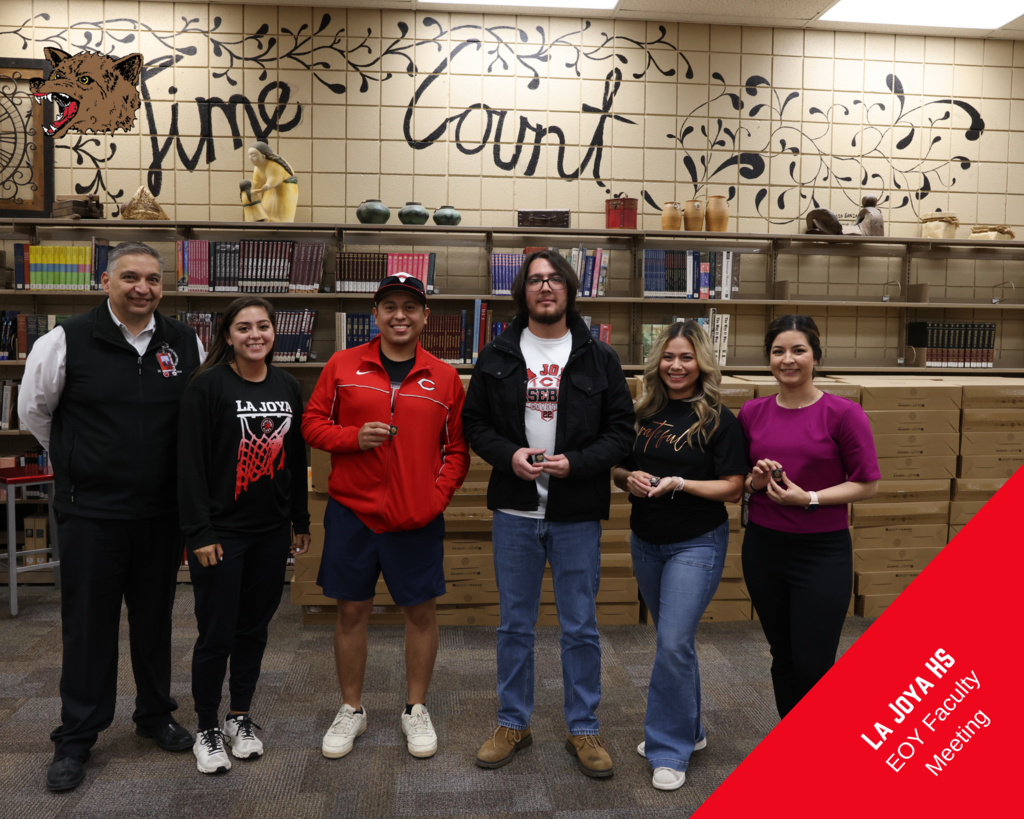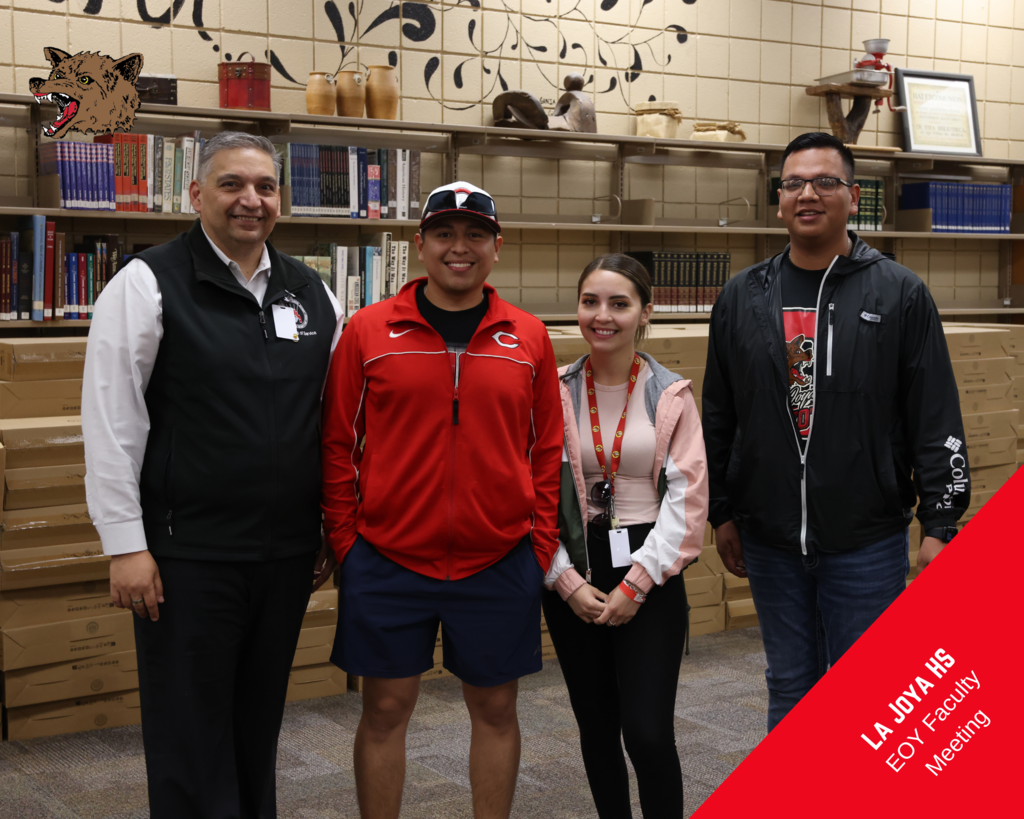 🎓 Take a moment to admire our stunning La Joya ISD Class of 2023 billboards! 🌟 Congratulations to La Joya High School Top 25 students, who have achieved remarkable success. Your hard work and dedication have paid off, and we couldn't be prouder. Keep shining bright! ✨🎉


🌞🍽️ Summer is here, and so is our Summer Meal Program!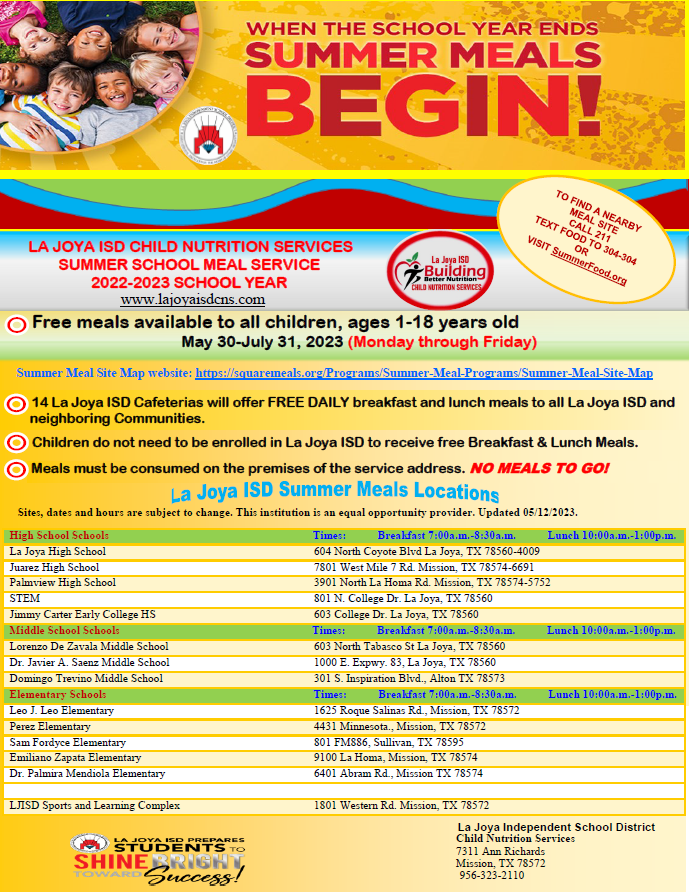 May we never forget those who made the ultimate sacrifice for our freedom. Enjoy the day with your loved ones, and don't forget to think about those who served and sacrificed. Happy Memorial Day from all of us at La Joya HS. #coyotepride #ljcoyotepride #memorialday @lajoyaisd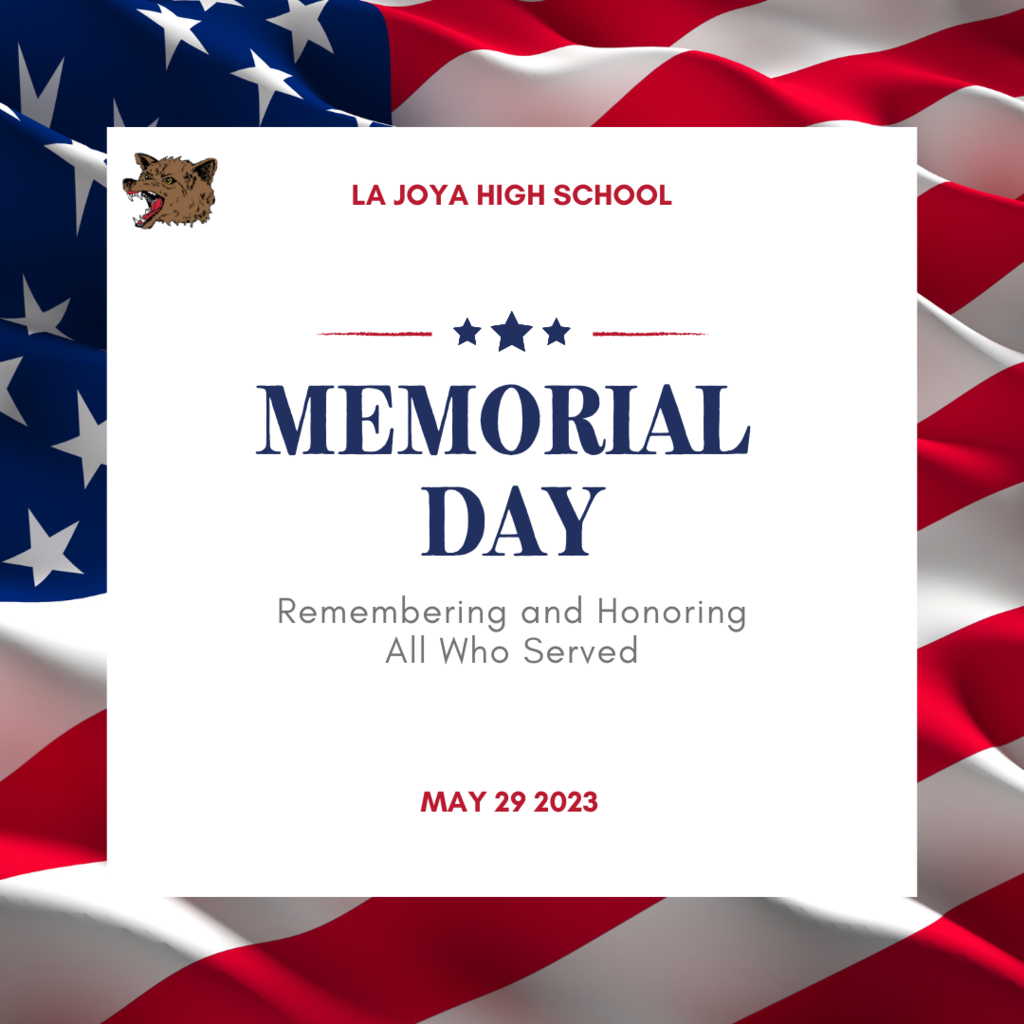 Wishing our Students and Staff a Safe and Restful Summer. 2022-2023 is in the Books. #ljhs #coyotepride #ljcoyotepride #summerbreak @lajoyaisd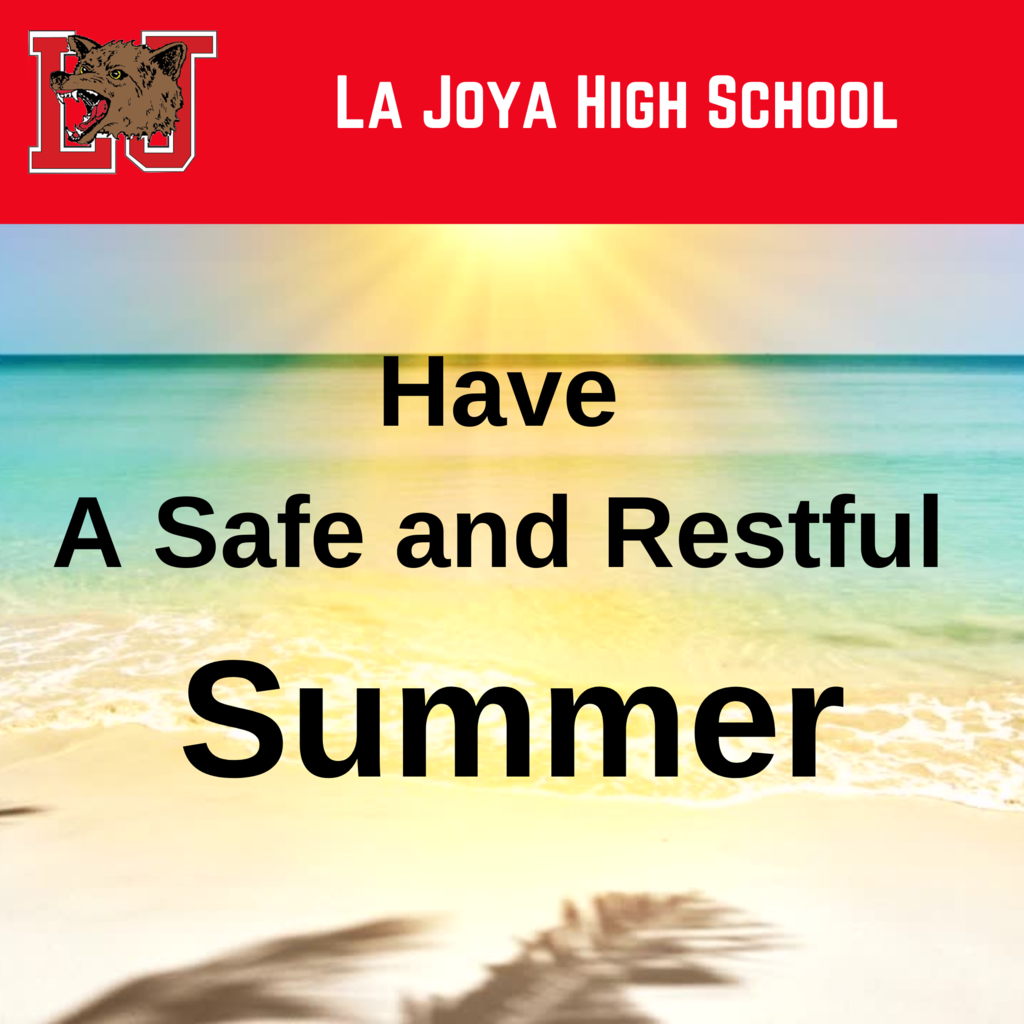 Congratulations to the devoted LJHS teachers, administrators and staff for their unwavering commitment to the Reading Renaissance Program. They're igniting the love for reading, one student at a time! #ljhs #coyotepride #ljcoyotepride #ljhsteachersrock #InspiringReaders

🎓 Save the date! The Class of 2023 graduations are almost here! 🎉 Join us in celebrating the remarkable accomplishments of our graduates, as they embark on their next chapter. Let's cheer them on and make it a day filled with joy, pride, and unforgettable memories. 🌟🎓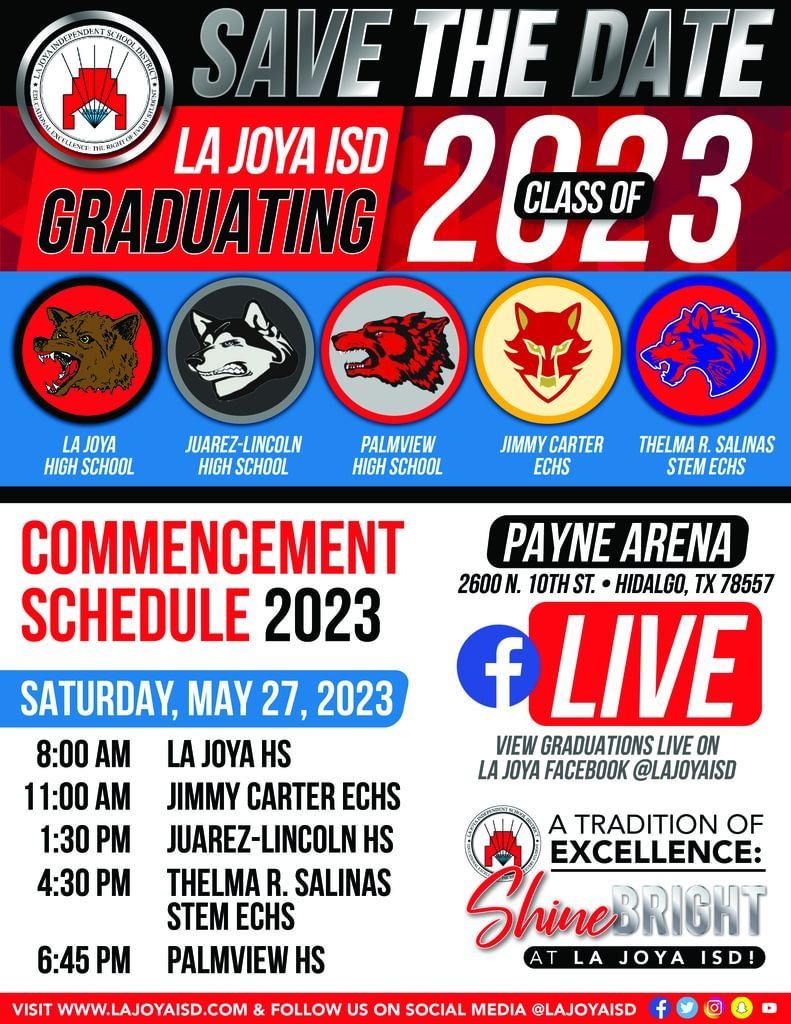 Yesterday, students from La Joya HS joined in with La Joya ISD and EM3 in support of the "Drive Out the Darkness Event". The drive/parade began in Sullivan and concluded at the Mission Events Center. As we join forces to create change, we are helping break the stigma and promoting empathy for those overcoming challenges. We are committed to comprehensive mental health support, understanding it's significance for well-being and academic achievement. A BIG thank you to everyone who participated in this event. YOU helped spread awareness about mental health's importance. Together, let's stand strong and make a positive impact. #breakthestigma #mentalhealthsupport #em3 #ljhs #coyotepride #ljcoyotepride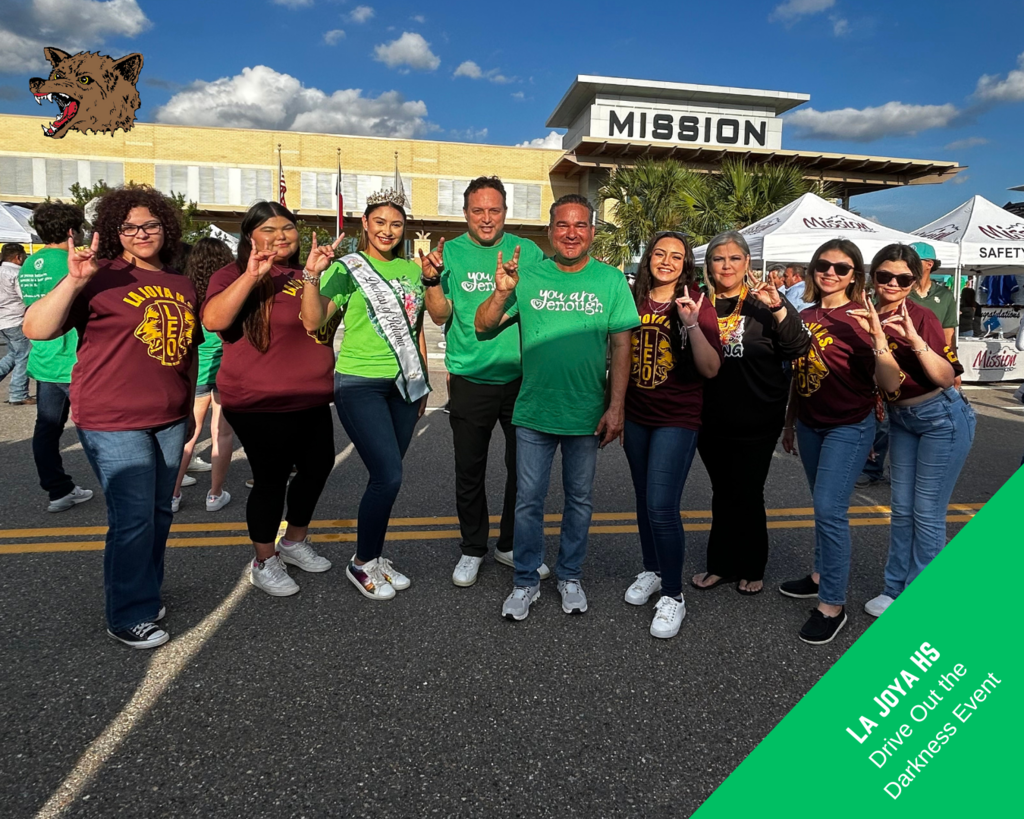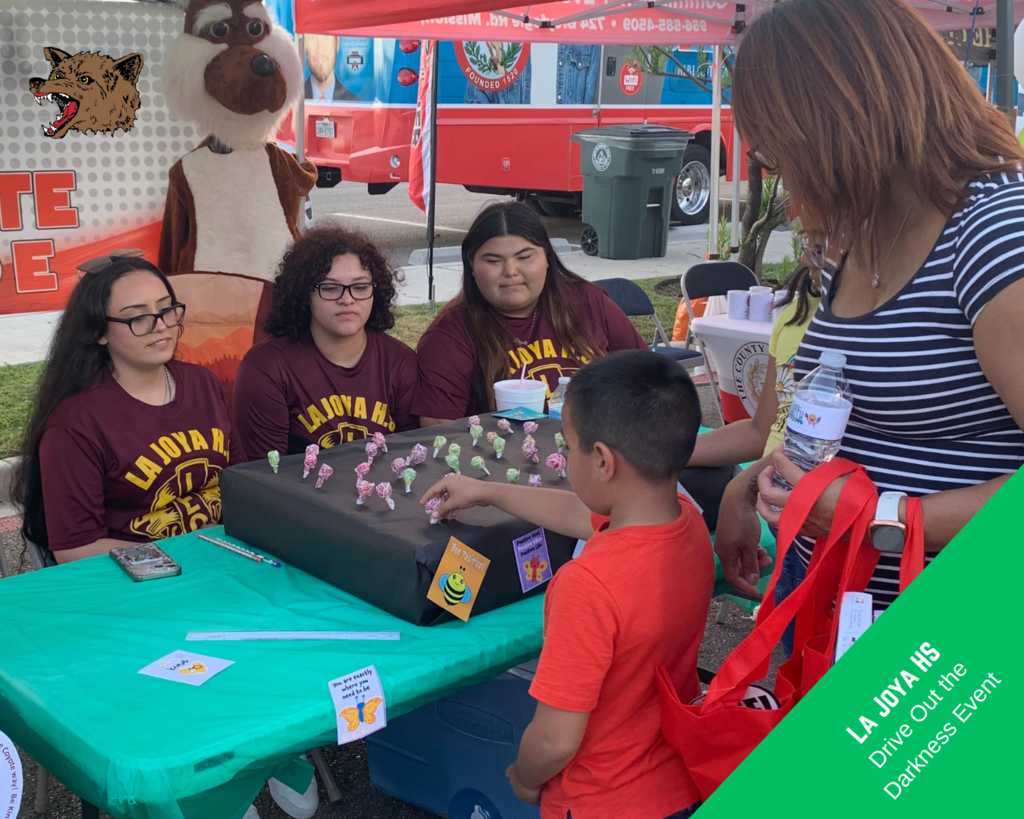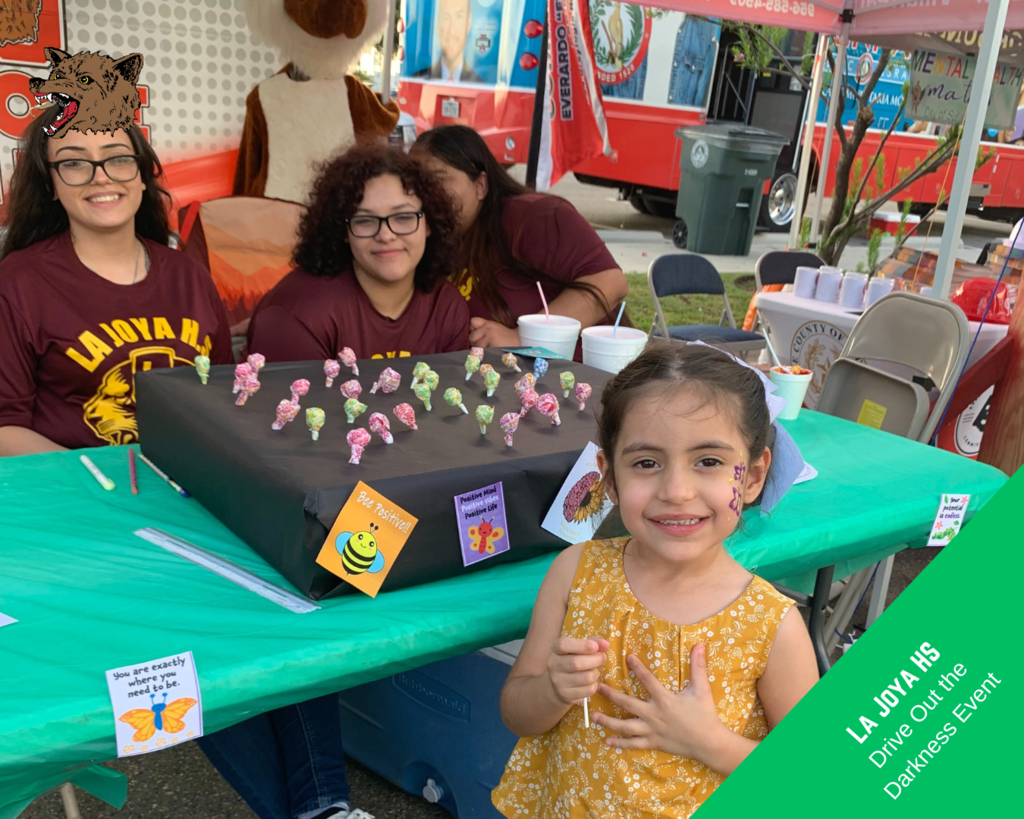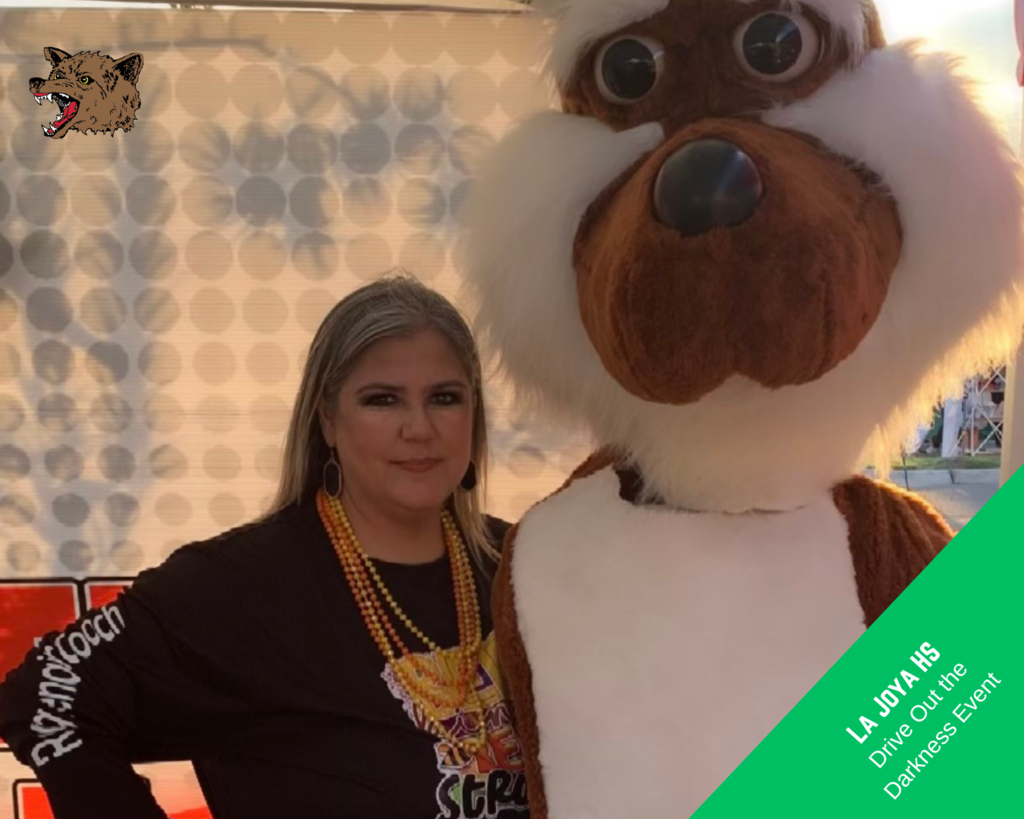 🌟 La Joya ISD is proud to support the Drive Out the Darkness Event, raising mental health awareness! 🌟 Together, we are making a difference by combating stigma and fostering understanding and support for those facing challenges. At La Joya ISD, we are dedicated to providing comprehensive mental health support, recognizing its impact on well-being and academic success. We want to extend a heartfelt thank you to everyone who made this event possible, ensuring that we bring awareness to the importance of mental health. Let's stand together and make a positive impact! 💚 #LJISDTraditionOfExcellence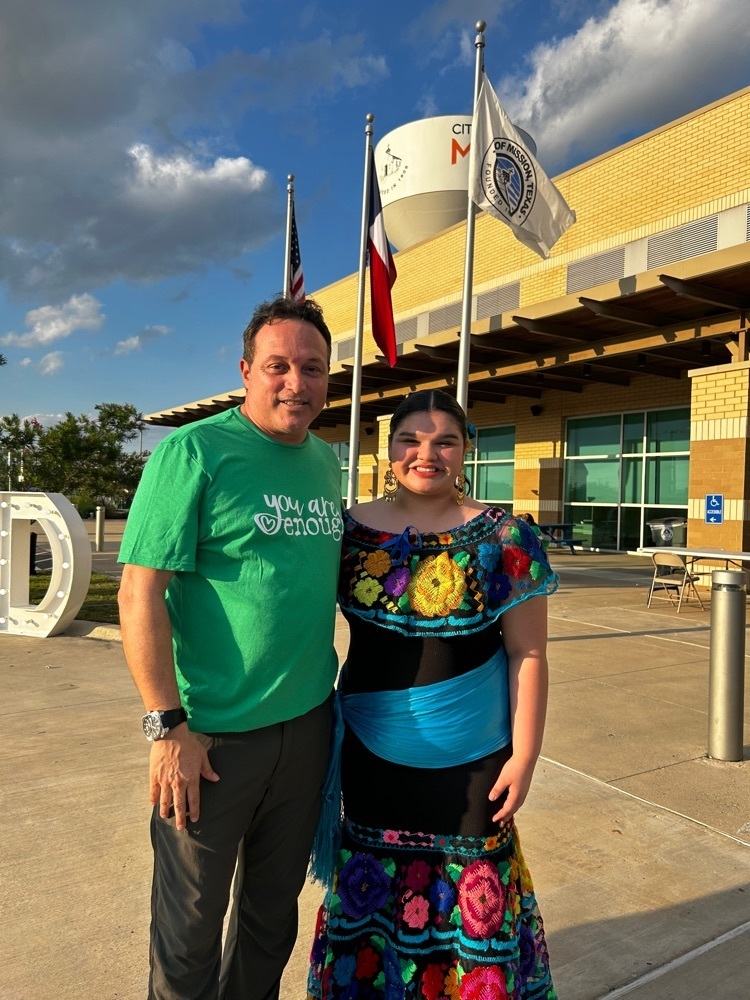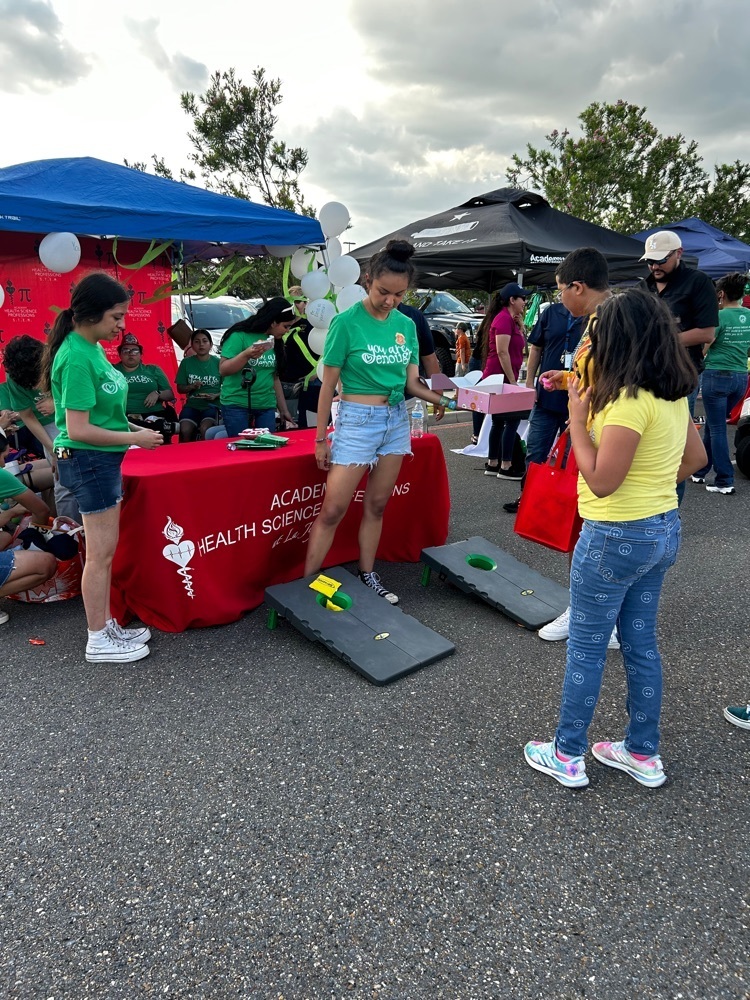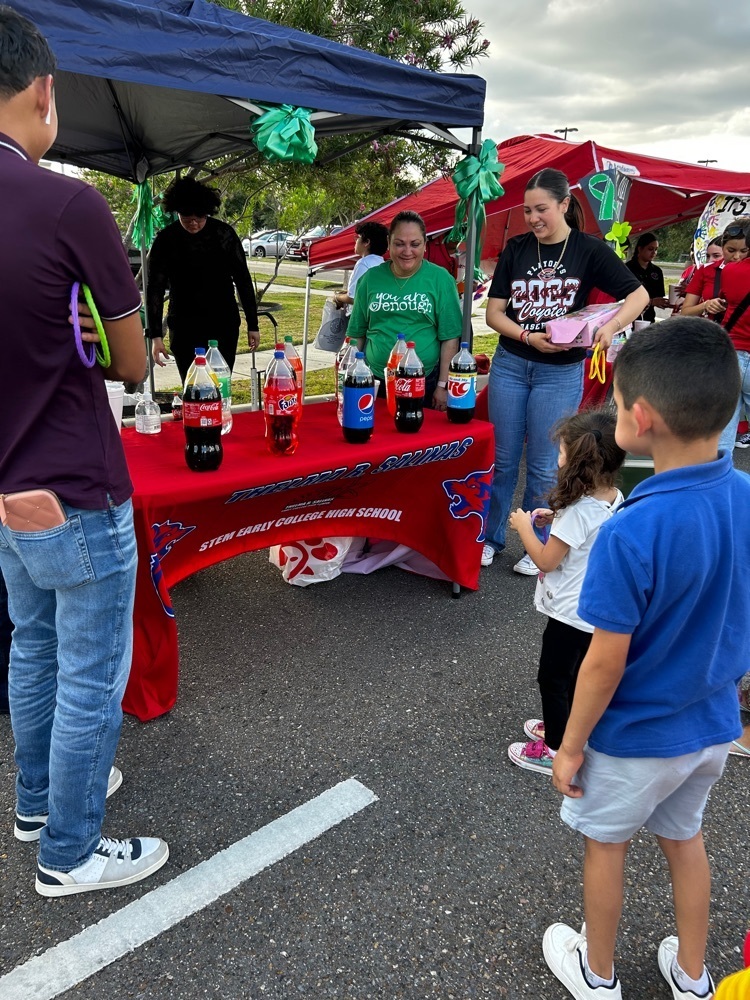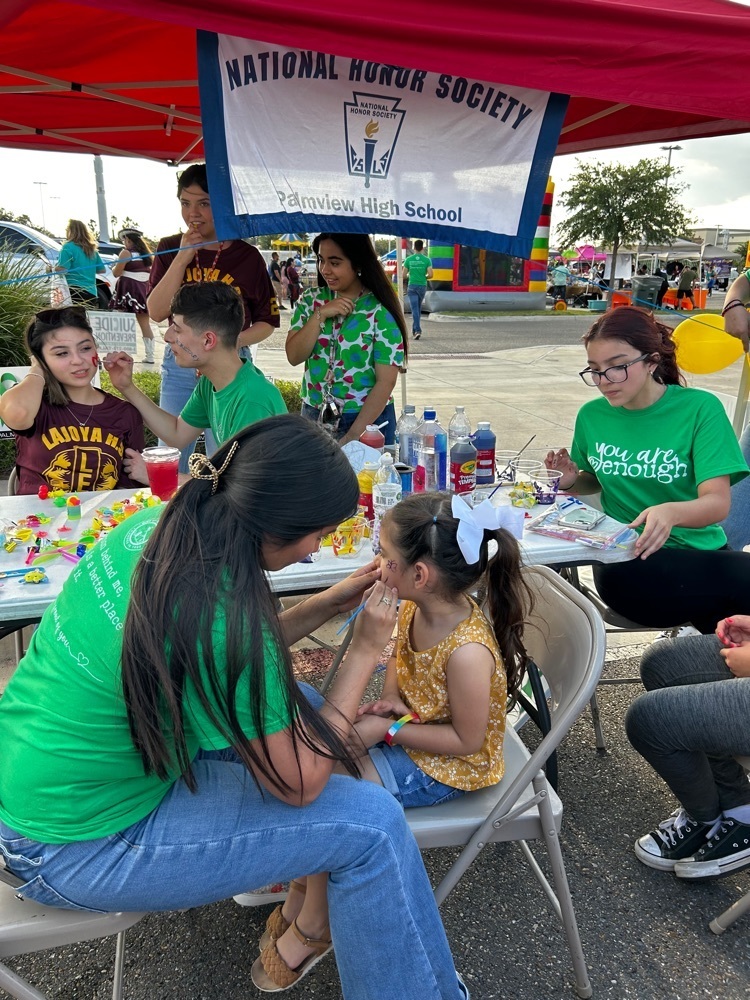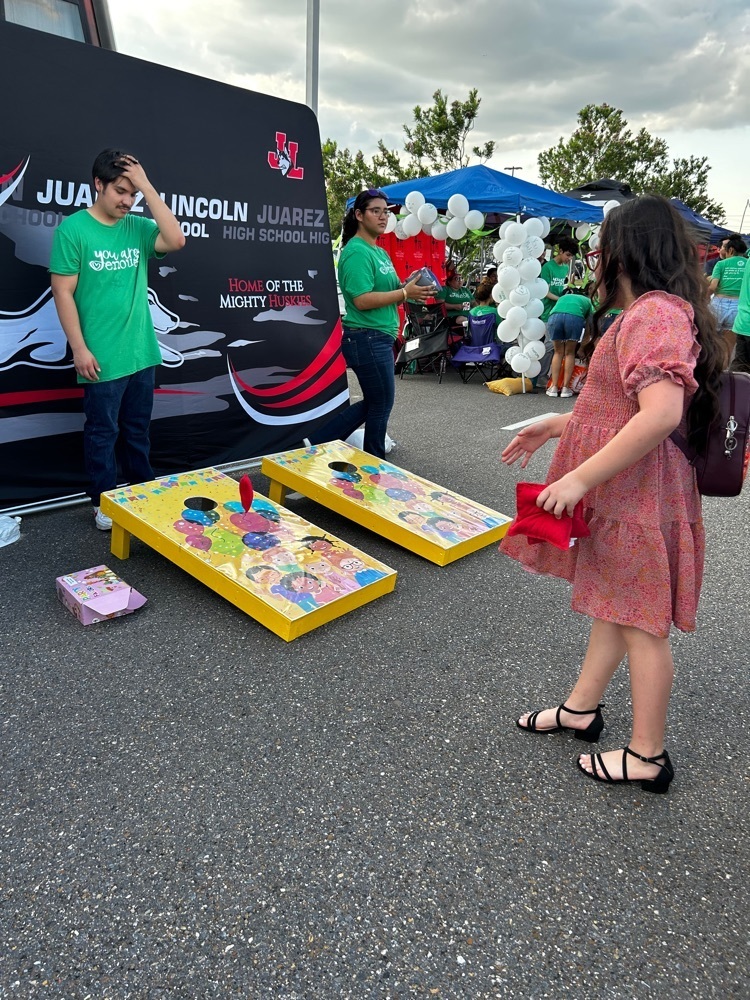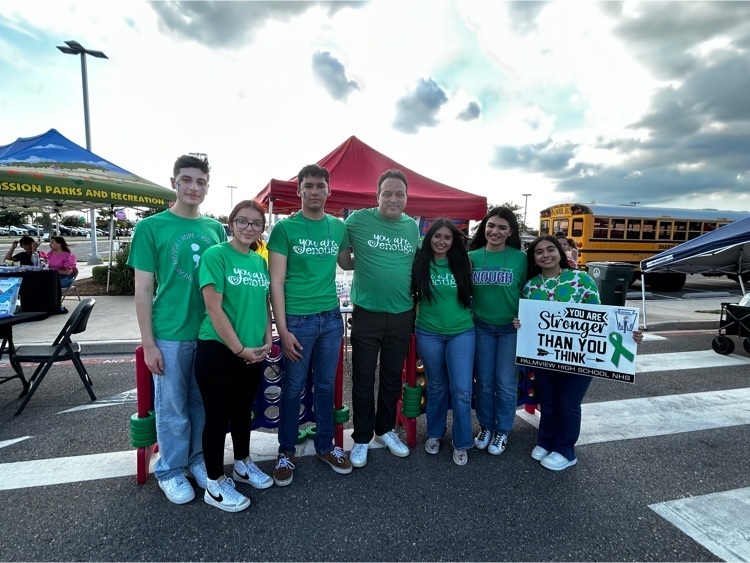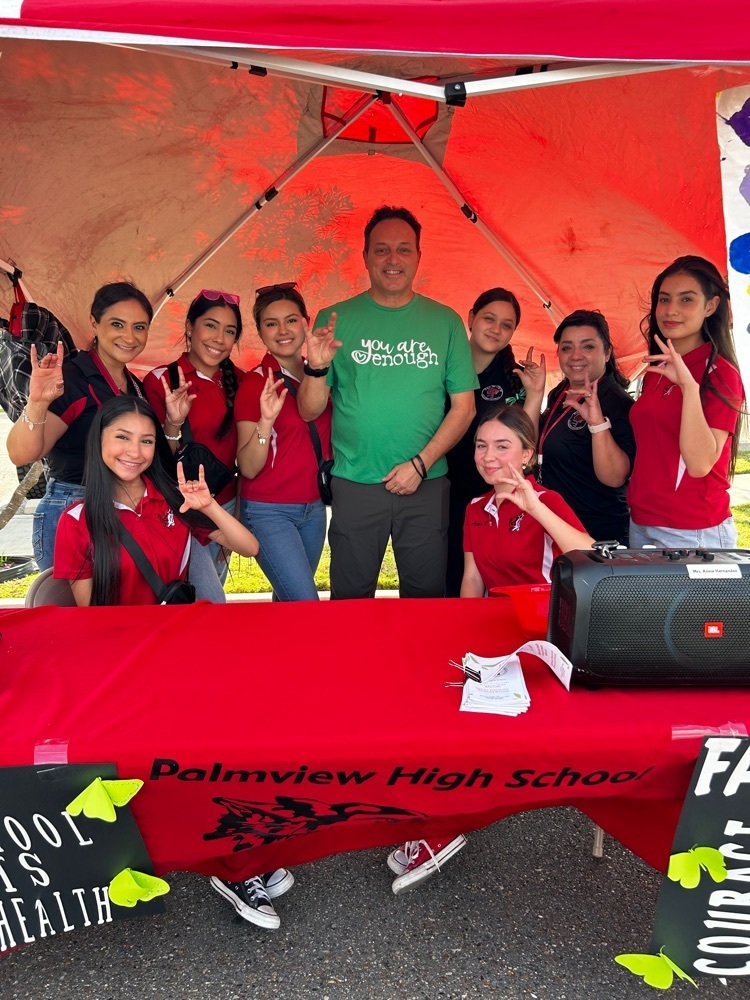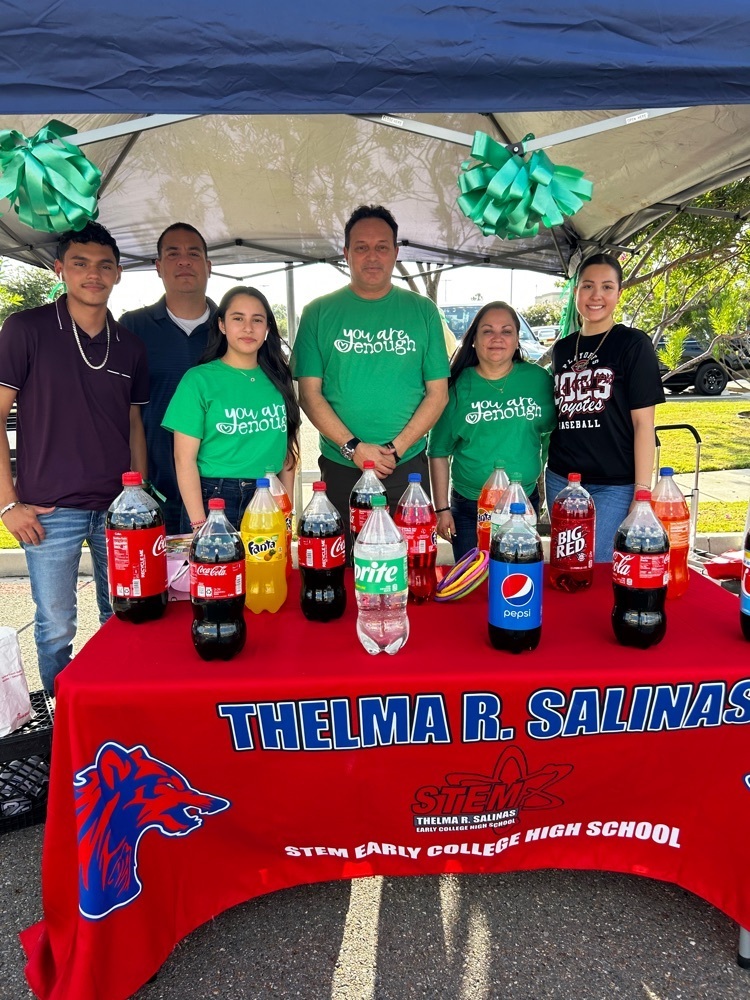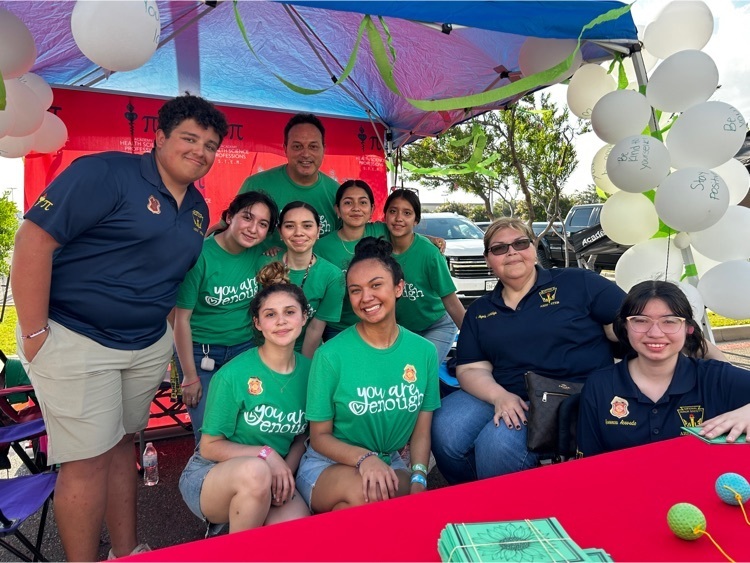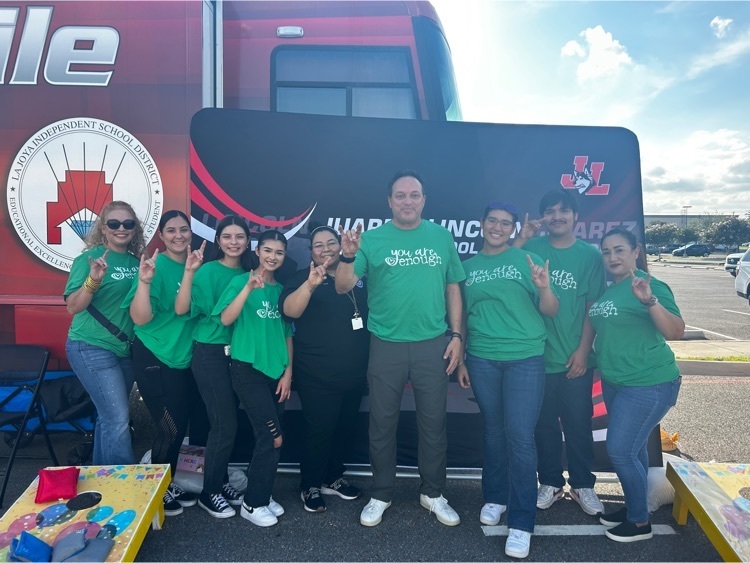 🍽️ Calling all food enthusiasts! La Joya ISD, in collaboration with our food vendors, invites our La Joya ISD community to savor the delectable meals our students enjoy in our school cafeterias. Get ready to embark on a culinary adventure and discover the exceptional flavors firsthand. Join us and experience the joy of great food! 🥪🍕🥗 #LJISDTraditionOfExcellence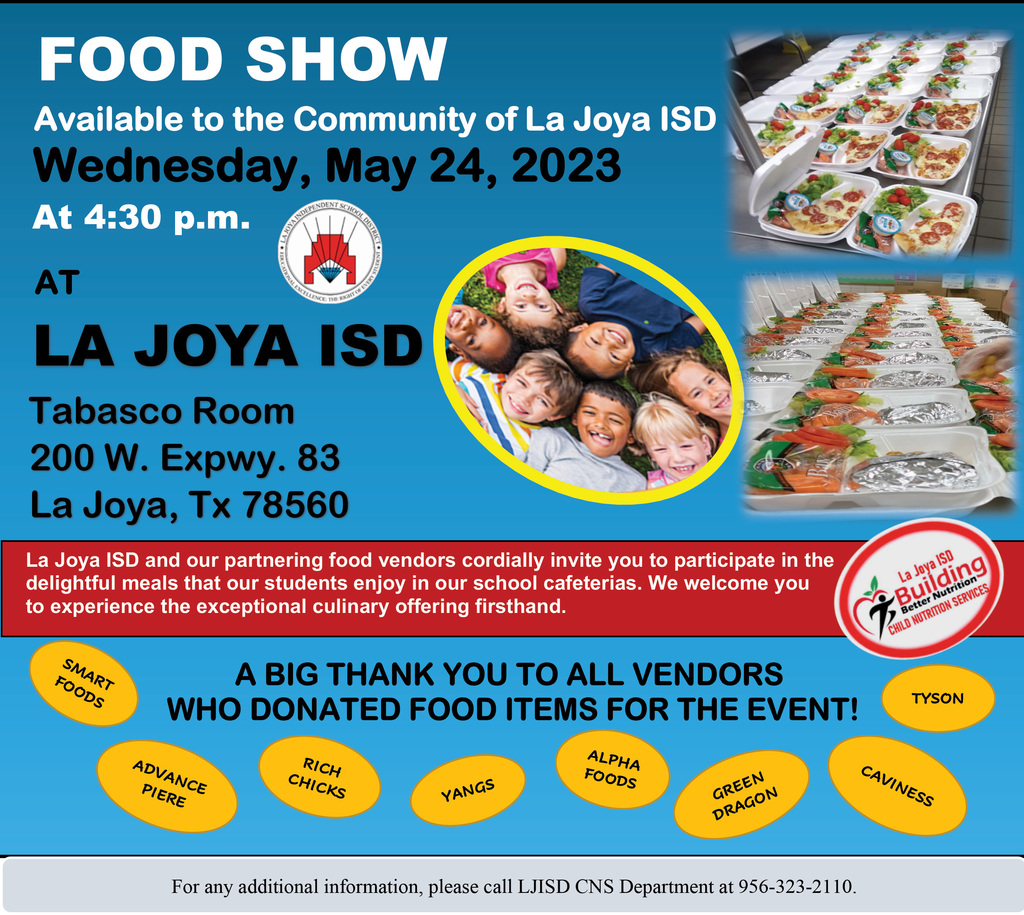 La Joya ISD stands #StrongTogether with the Uvalde CISD community. We wholeheartedly support and stand in solidarity with you as we remember the 21 lives lost on May 24, 2022. On this one-year anniversary, we invite our La Joya ISD community to show their support by wearing maroon on Wednesday, May 24, 2023. Let's demonstrate our unity and strength as we stand side by side with Uvalde CISD. #UvaldeStrong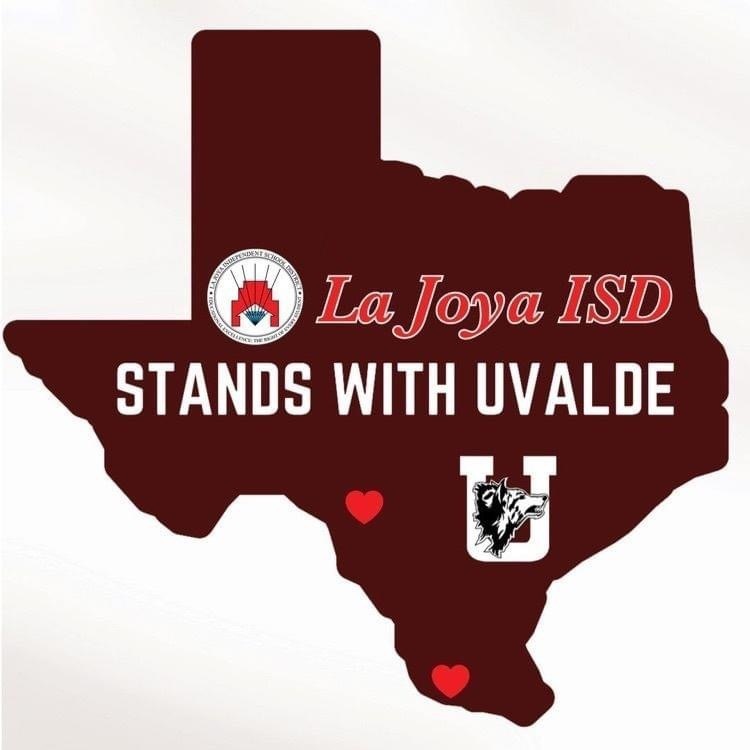 We congratulate the Class of 2023. Here are some highlights from today's Senior Legacy Walk at De Zavala MS. for more photos visit: bit.ly/3WtGopP #ljhs #coyotepride #ljcoyotepride #seniors2023 @lajoyaisd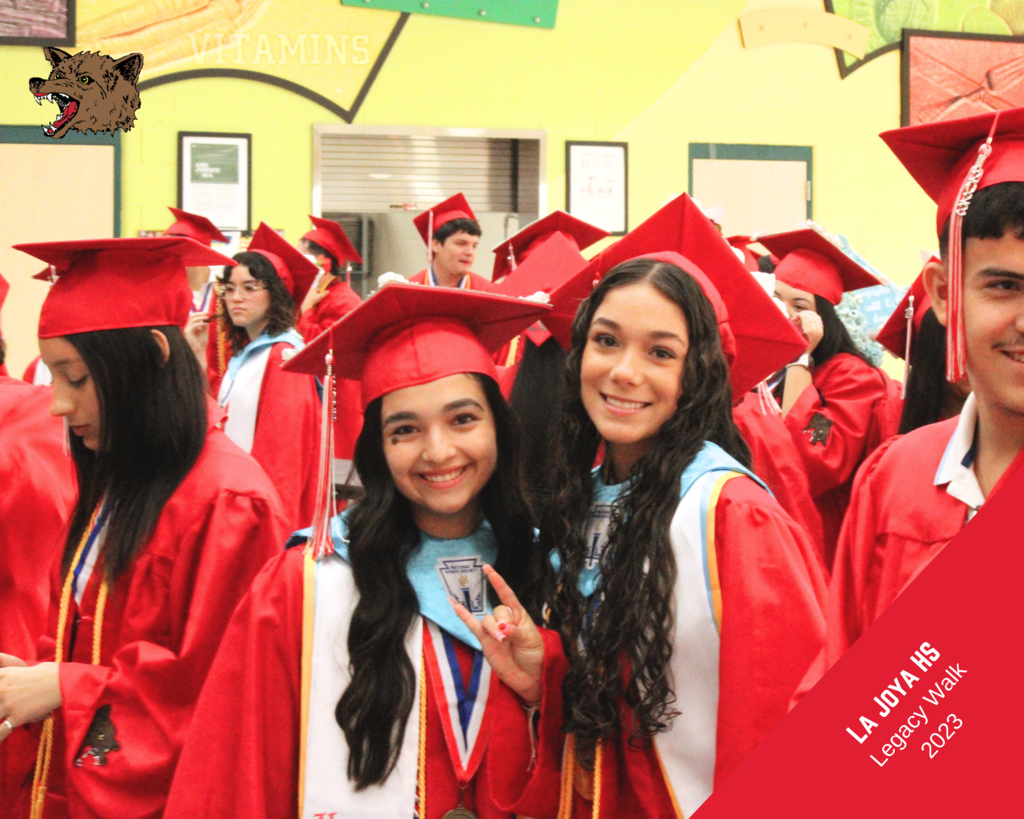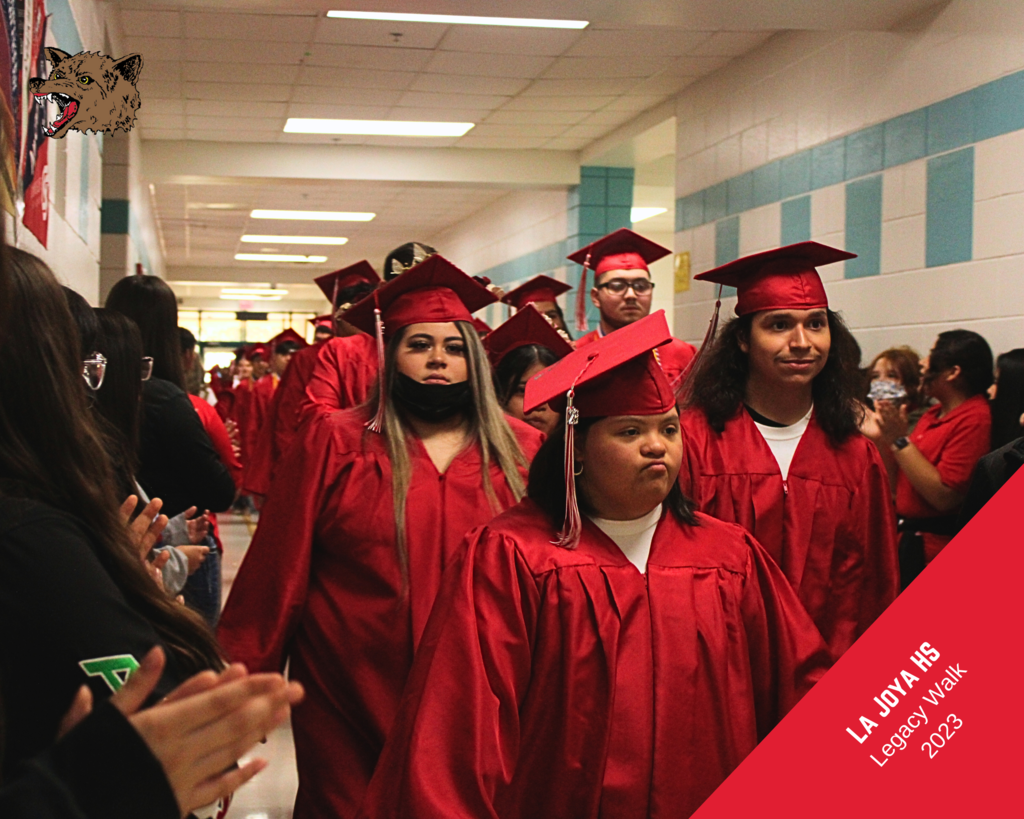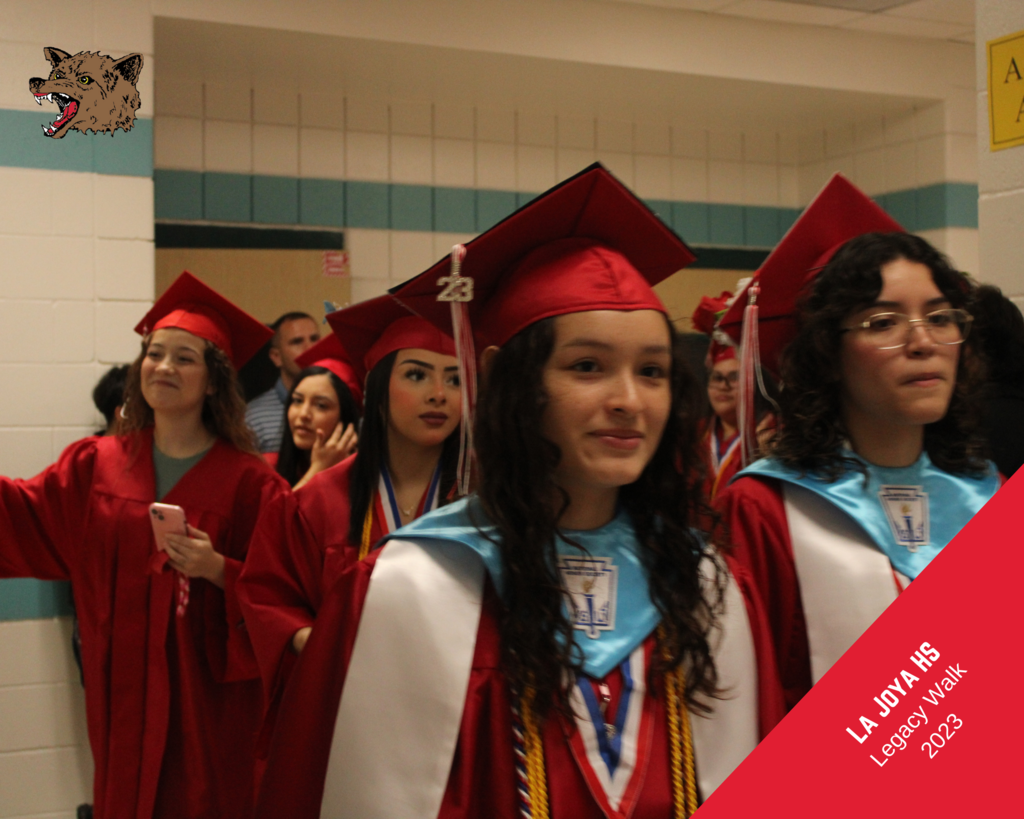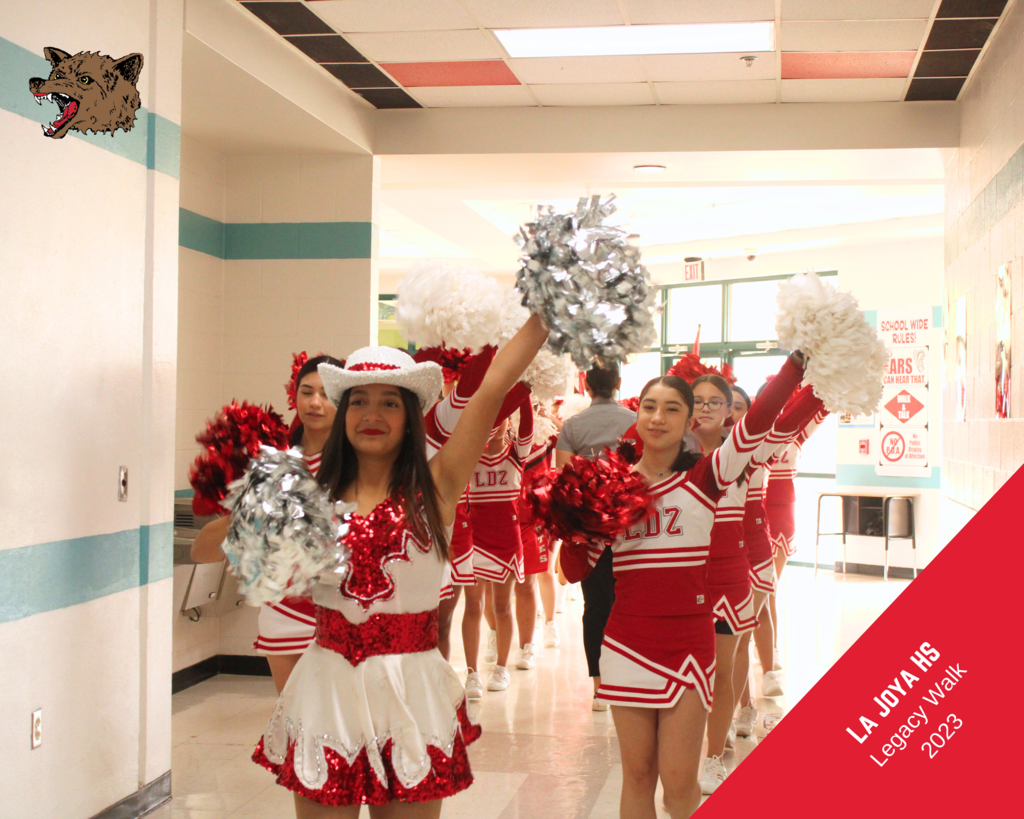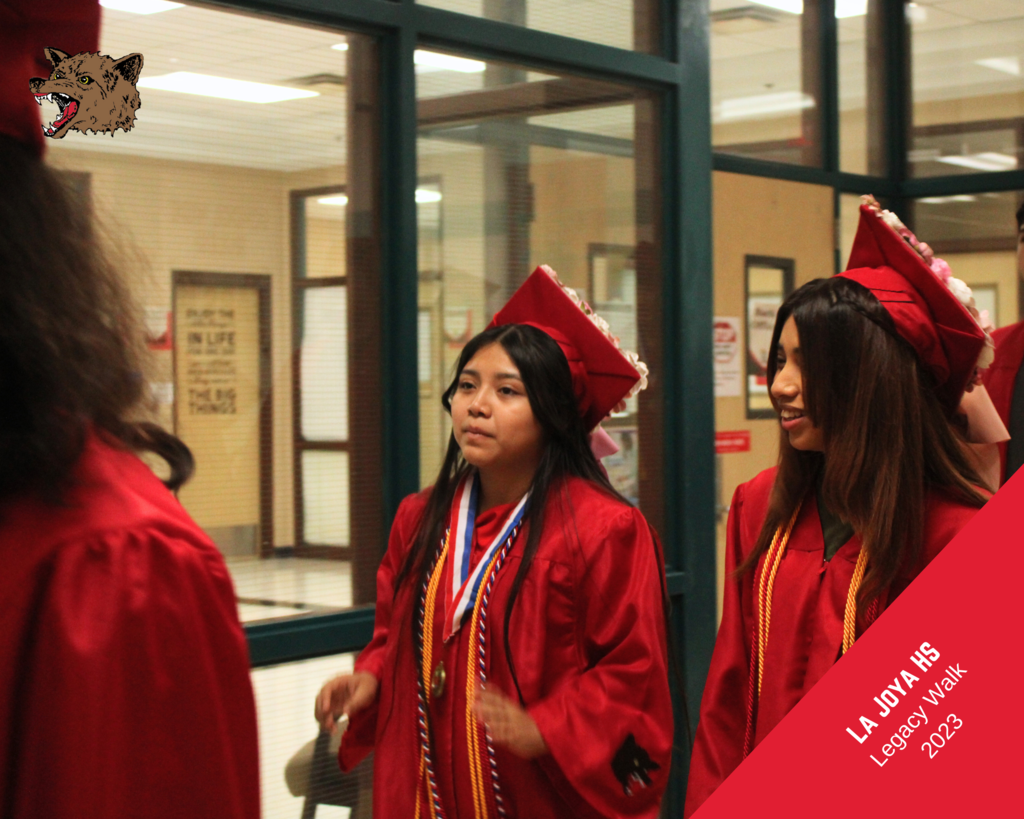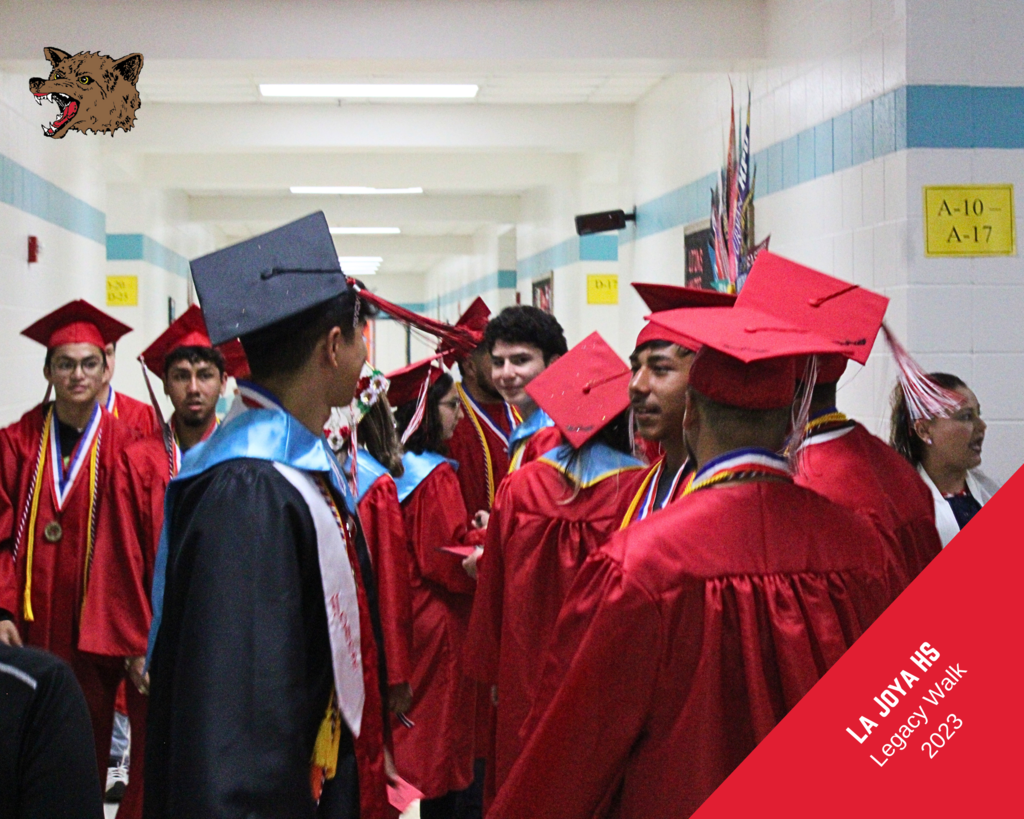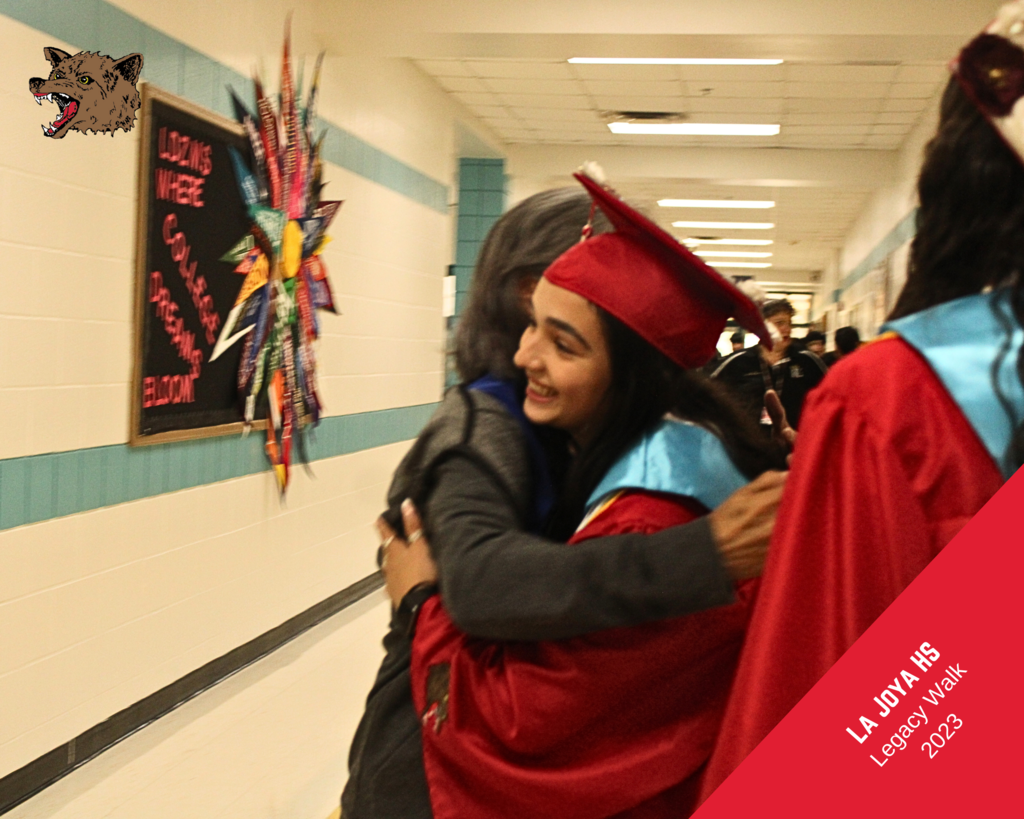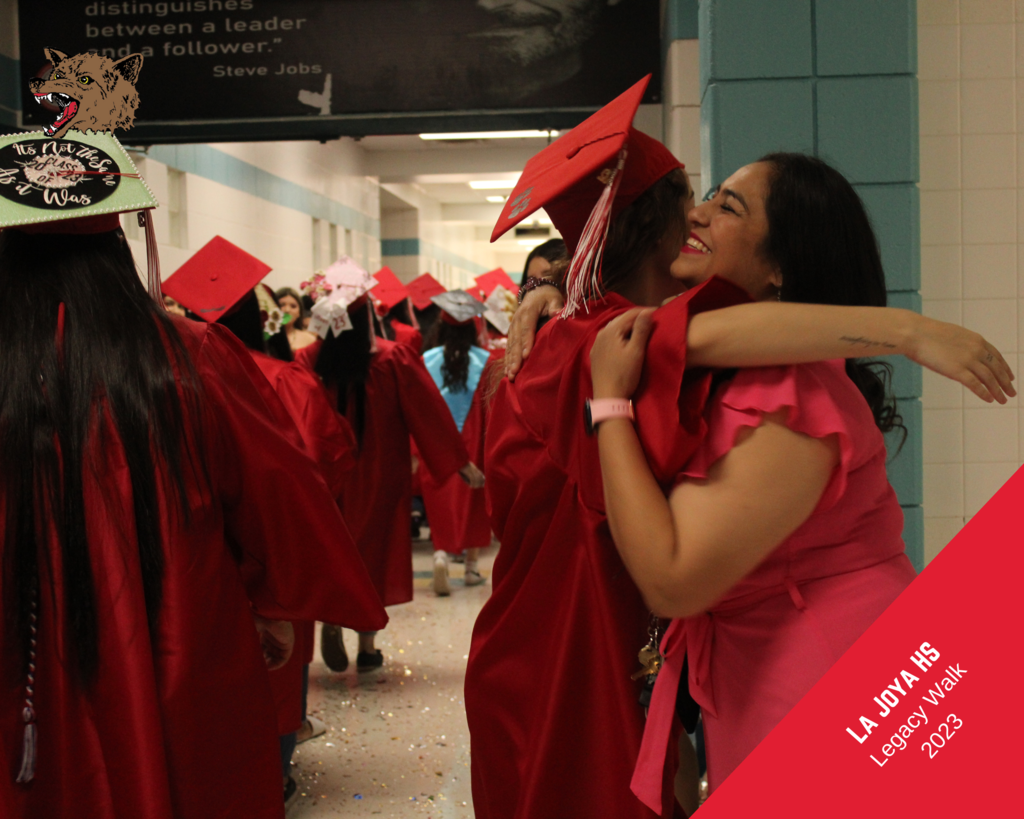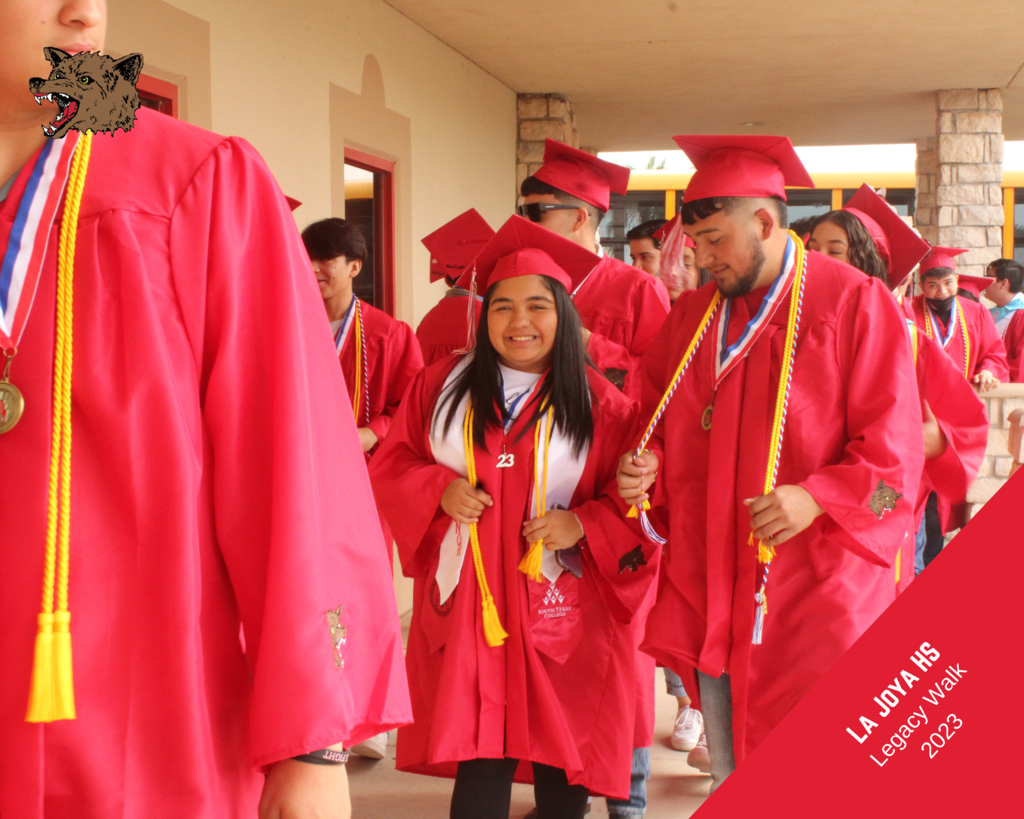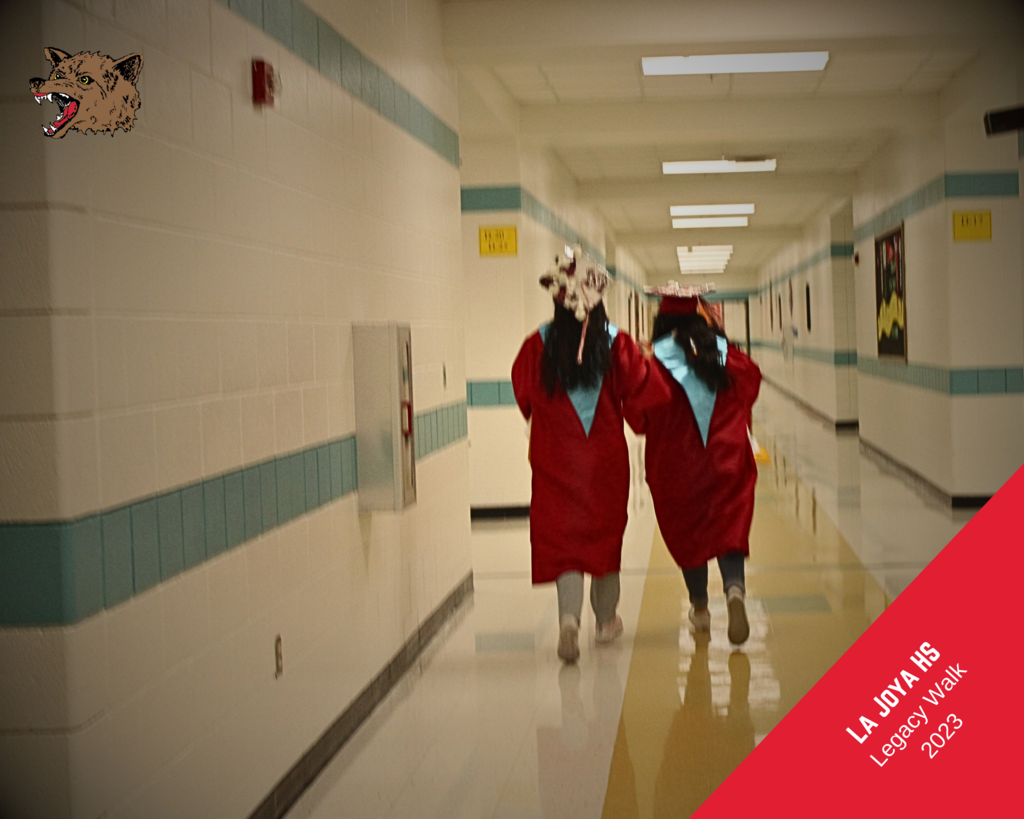 We congratulate the Class of 2023. Here are some highlights from today's Senior Legacy Walk at Tabasco Elementary. for more photos visit: bit.ly/3BRFqdD #ljhs #coyotepride #ljcoyotepride #seniors2023 @lajoyaisd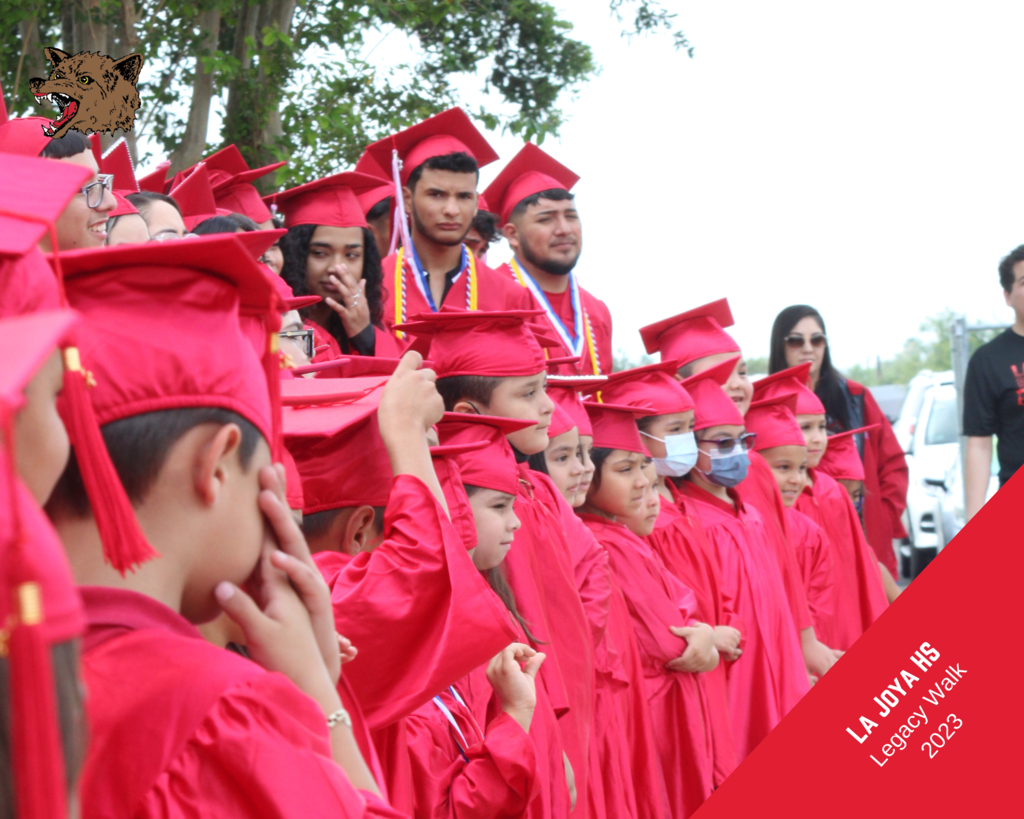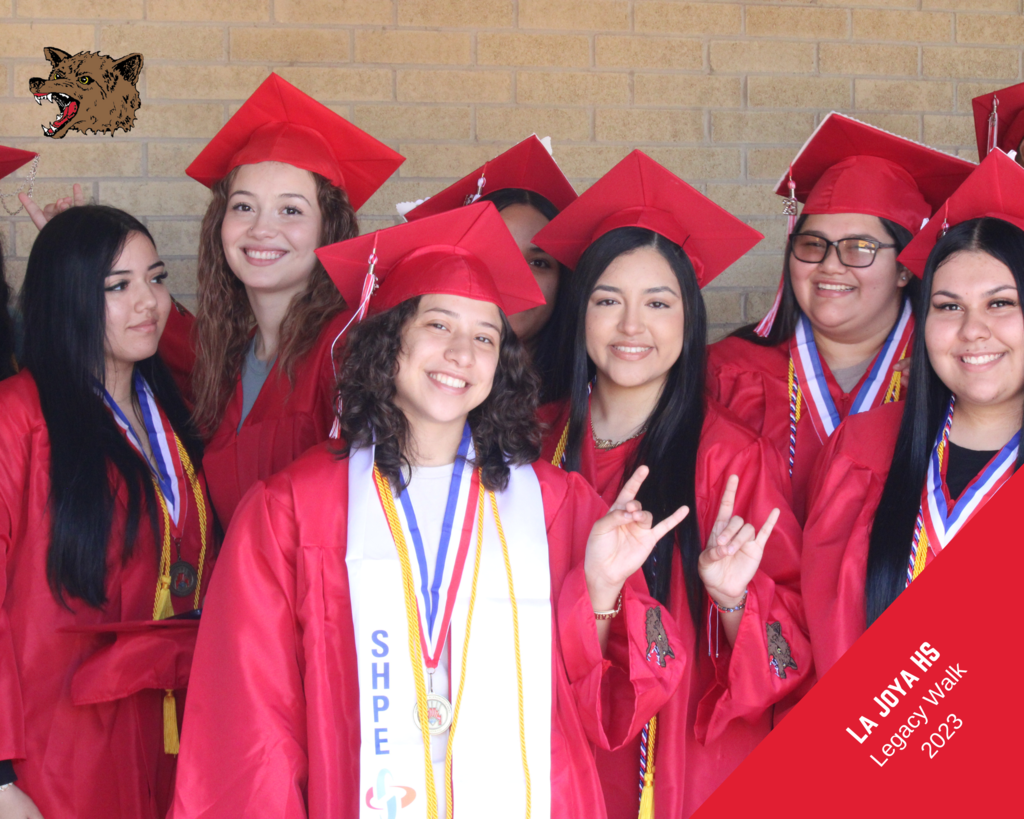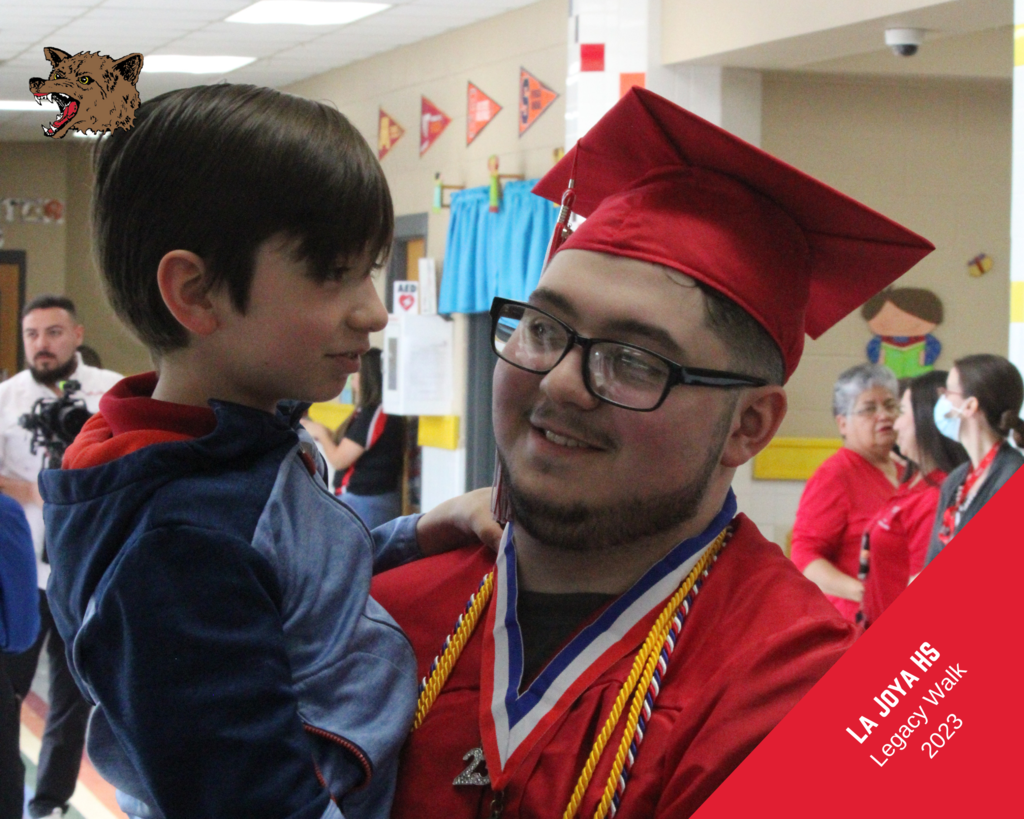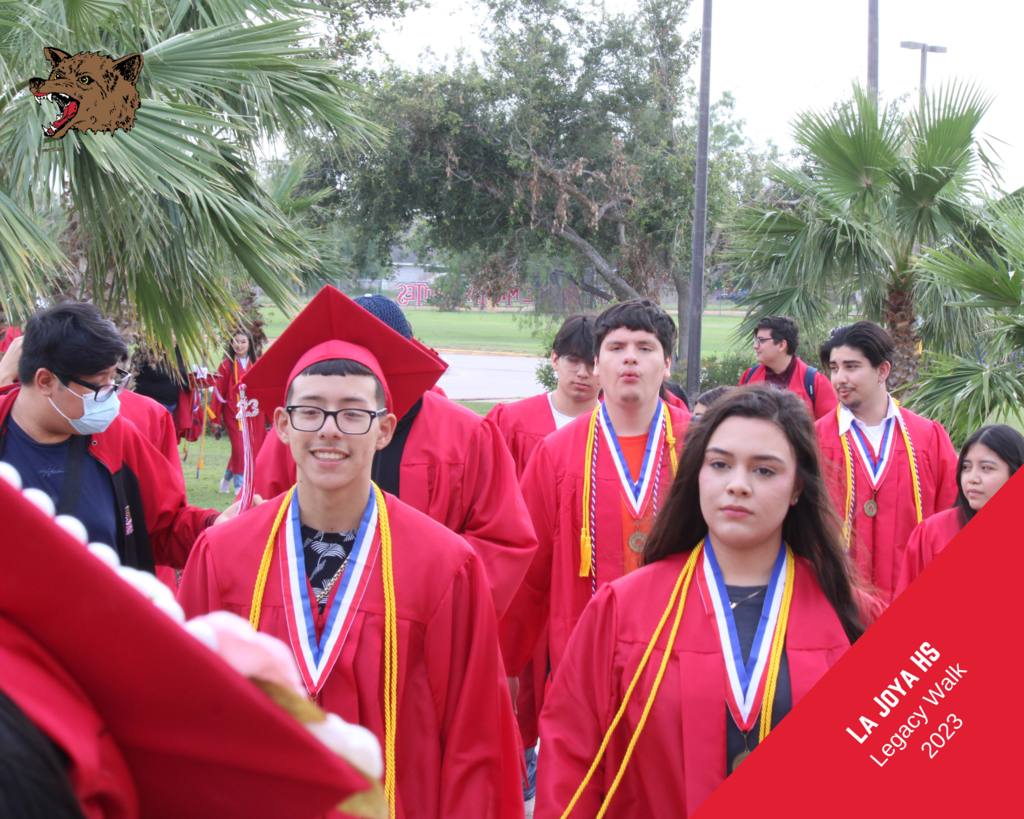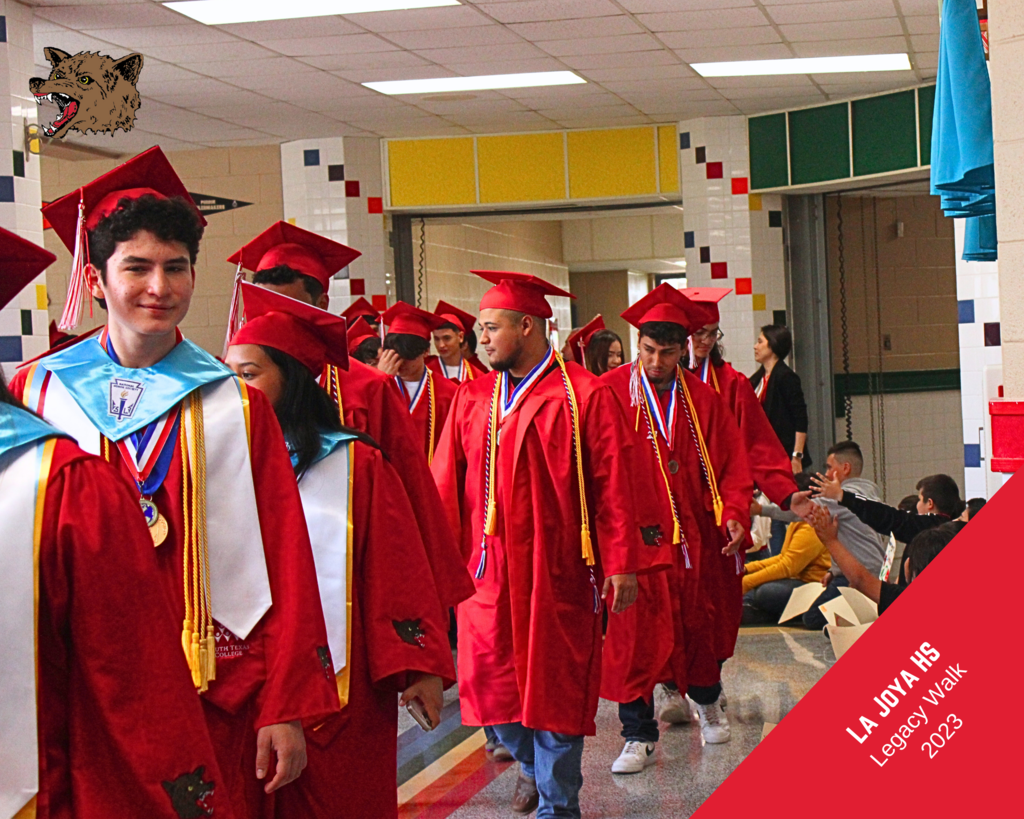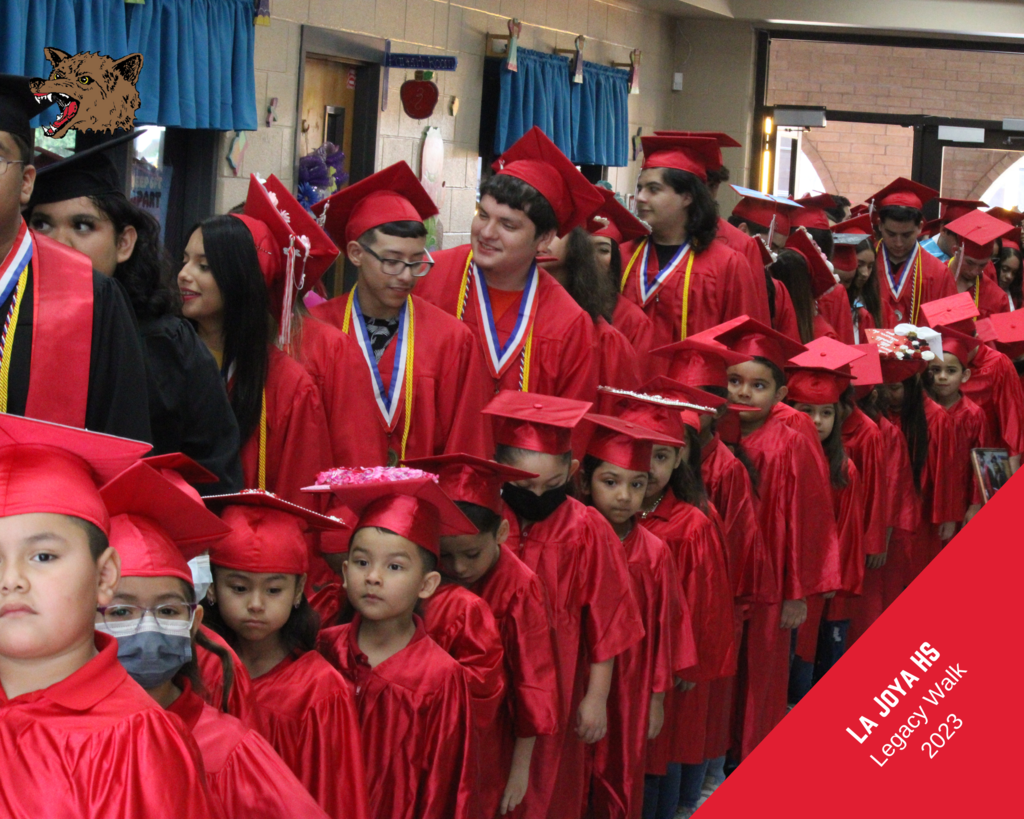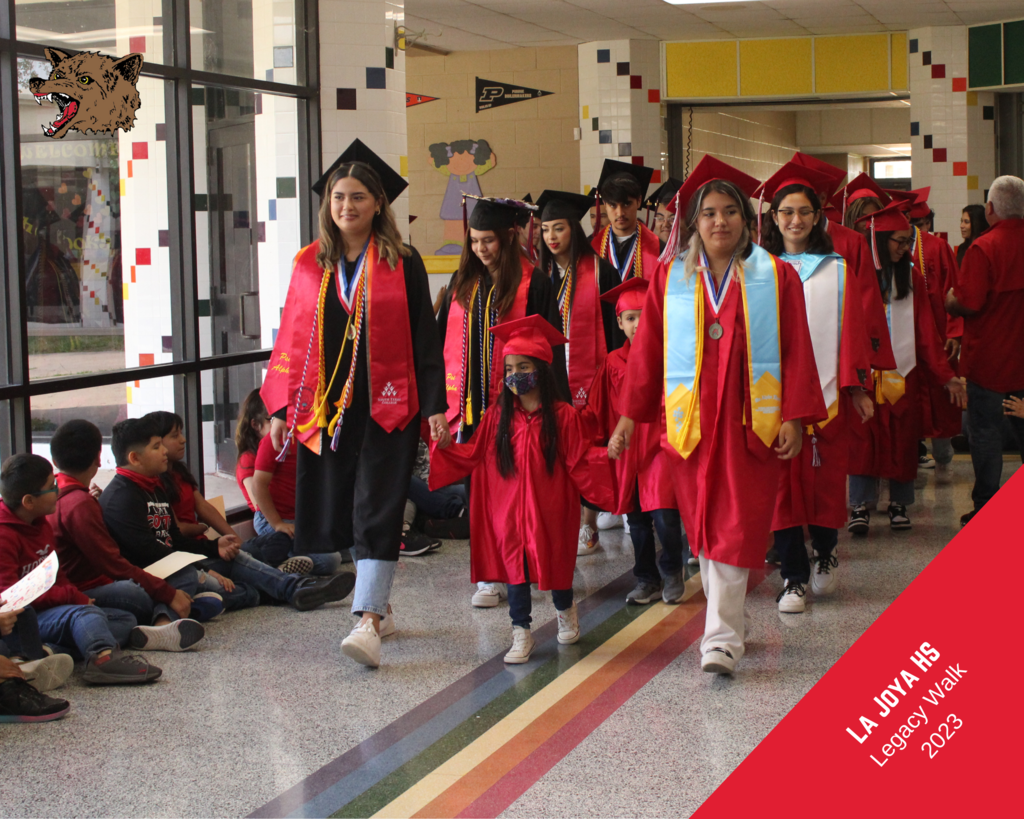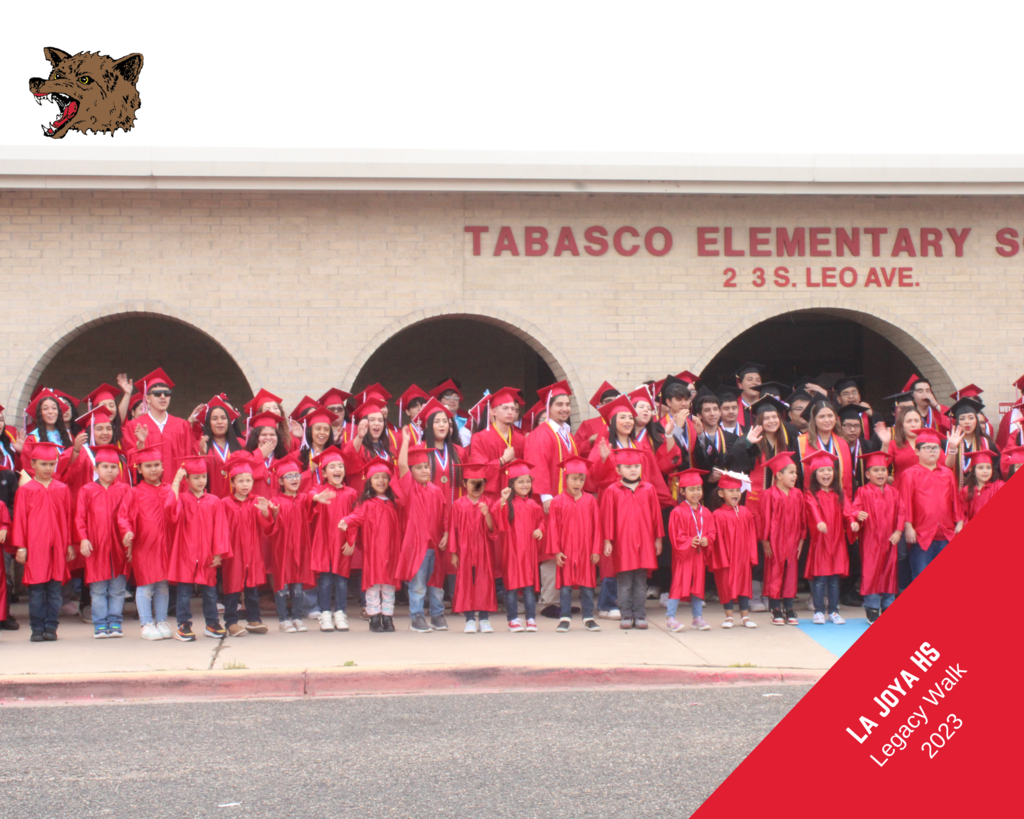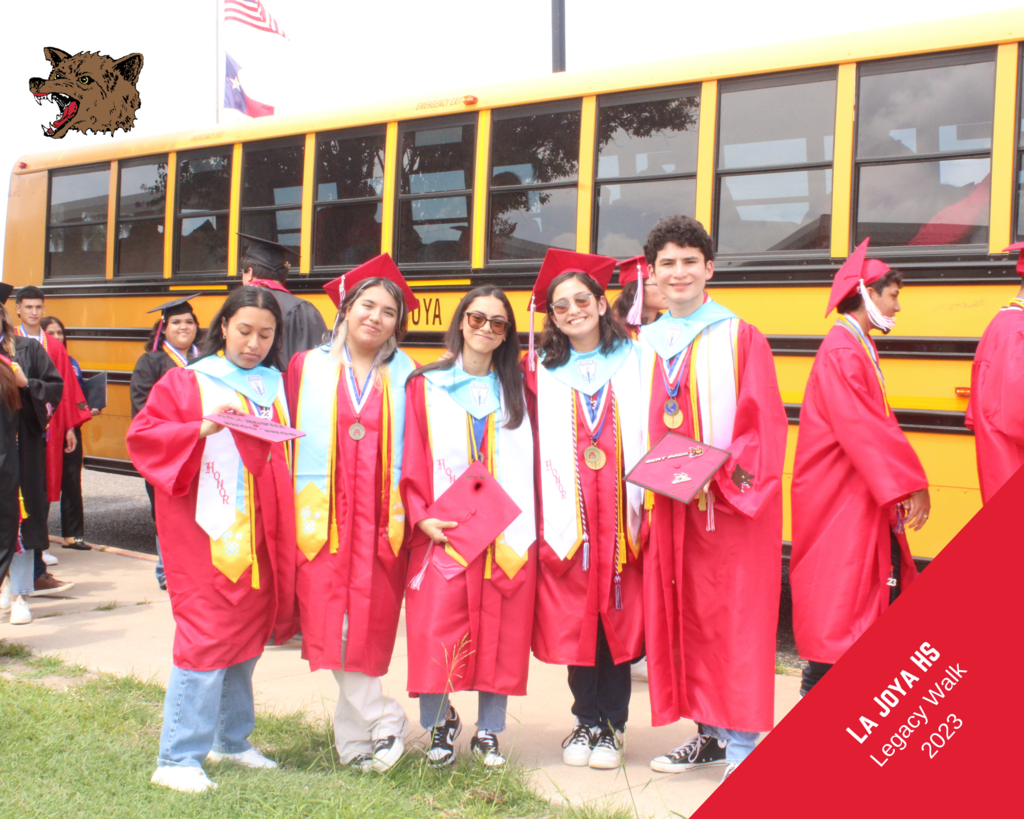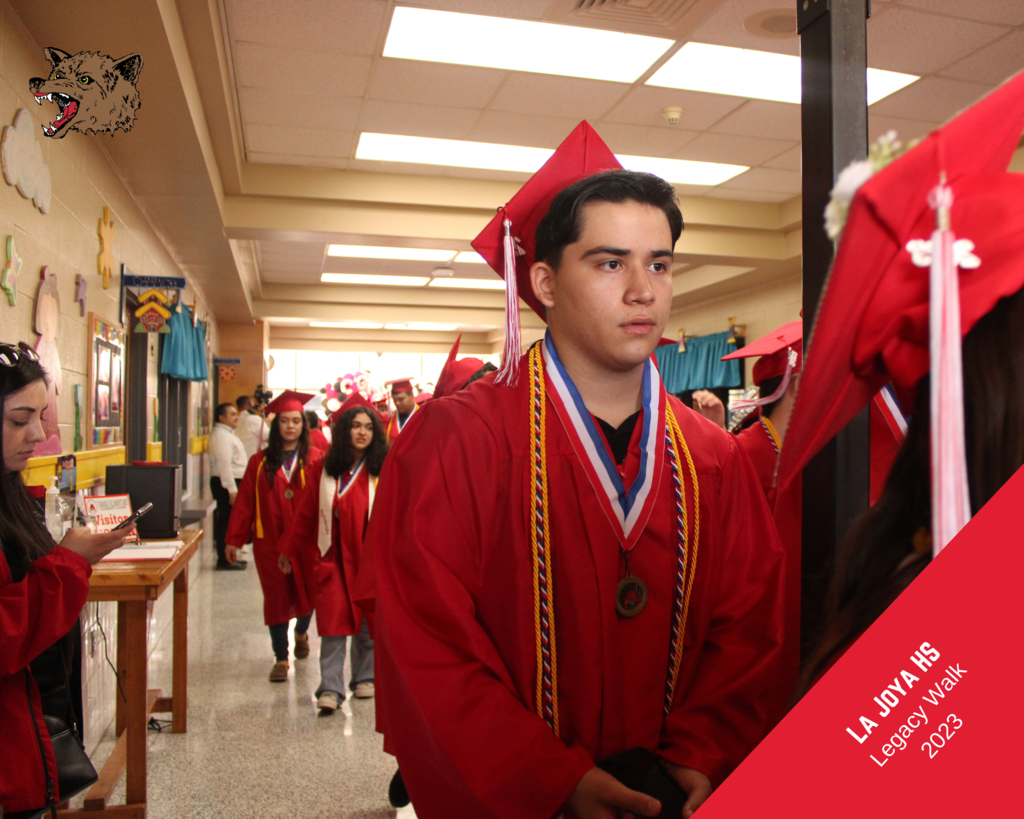 We congratulate the Class of 2023. Here are some highlights from today's Senior Legacy Walk at Pena Elementary. for more photos visit: bit.ly/3IysYmL #ljhs #coyotepride #ljcoyotepride #seniors2023 @lajoyaisd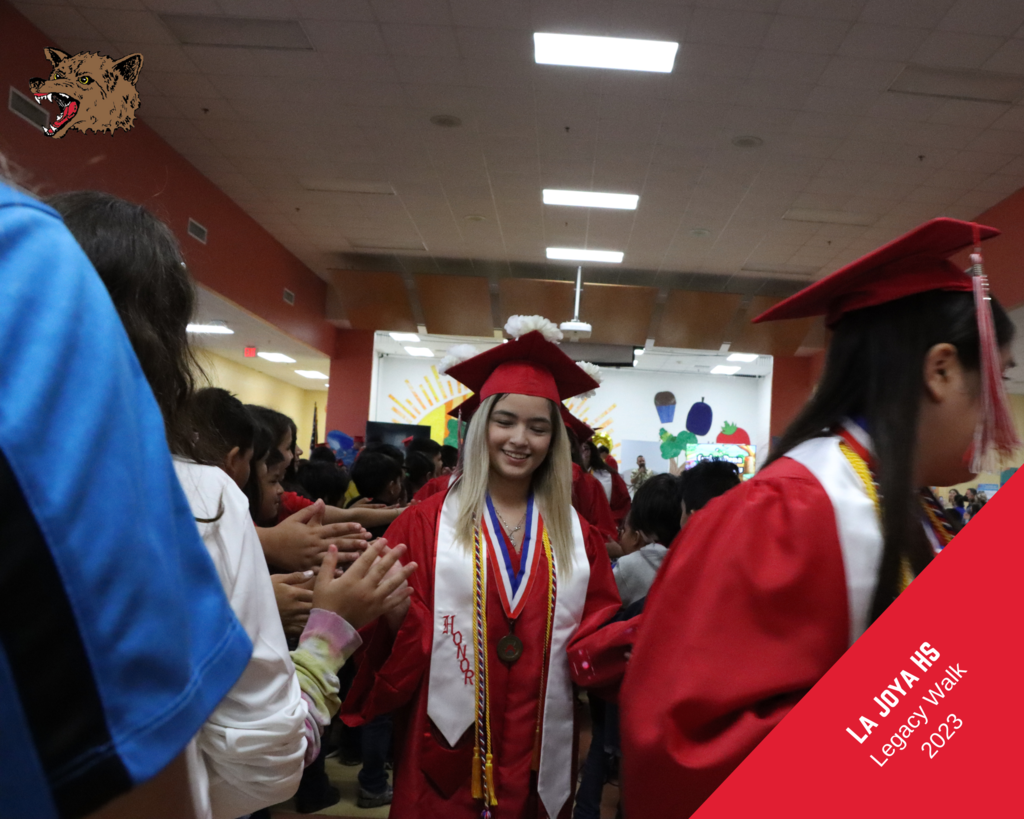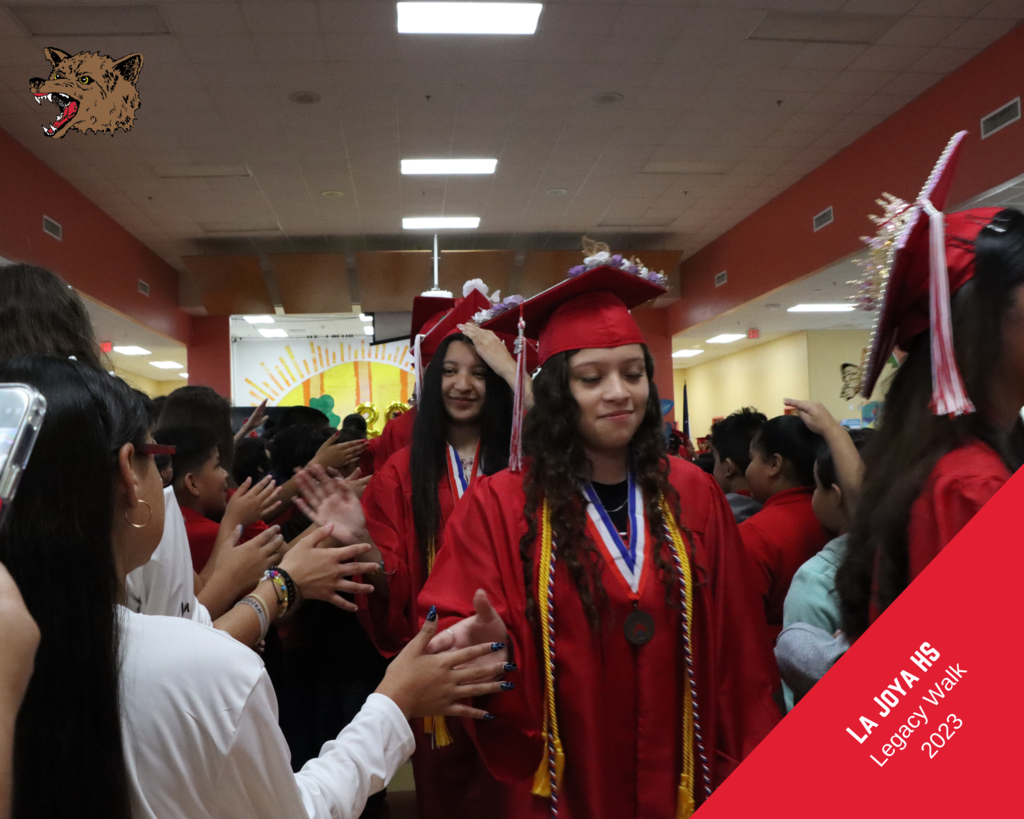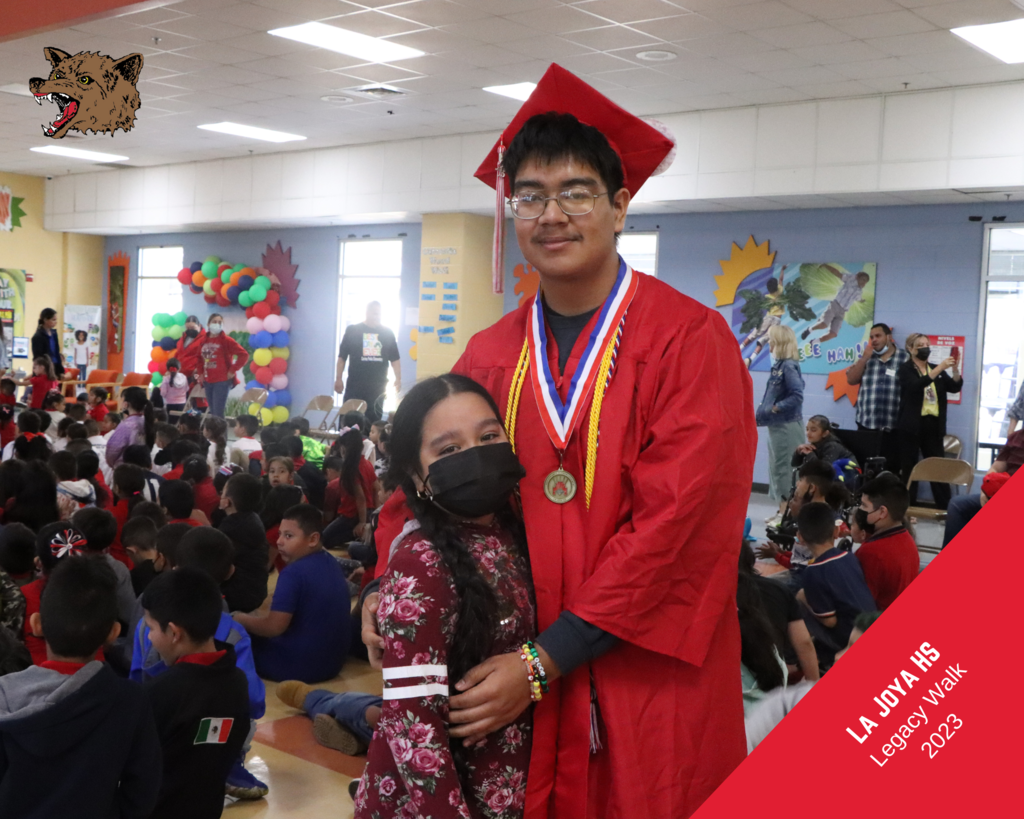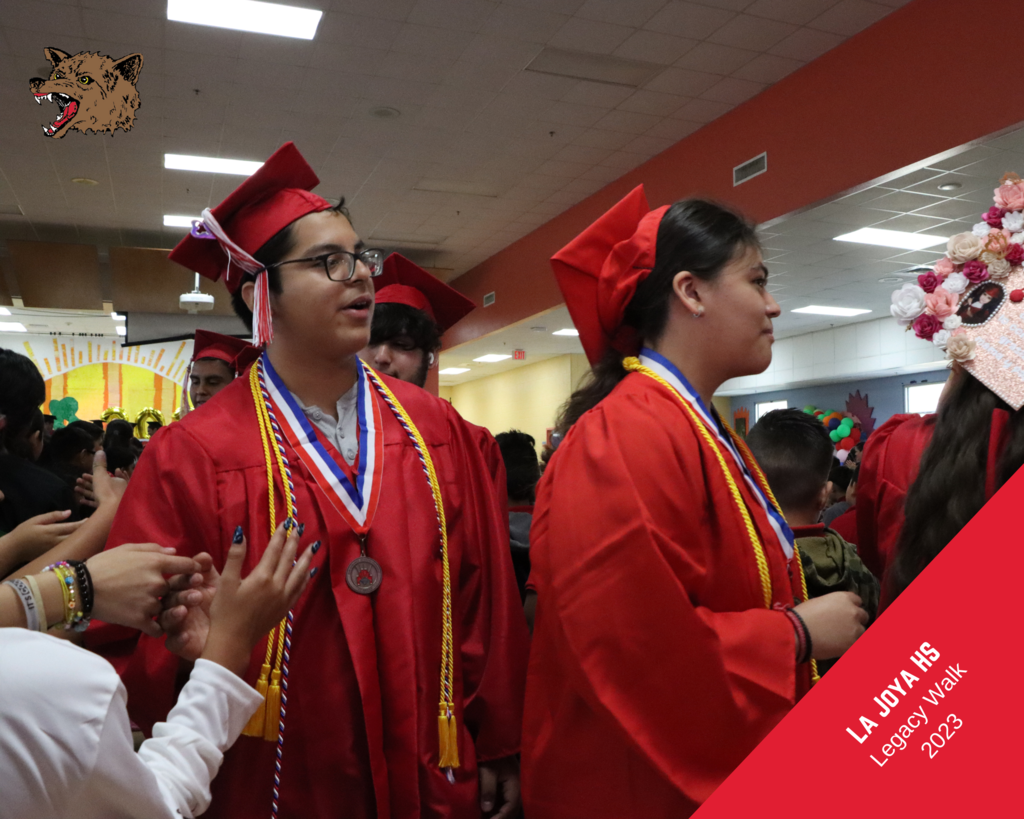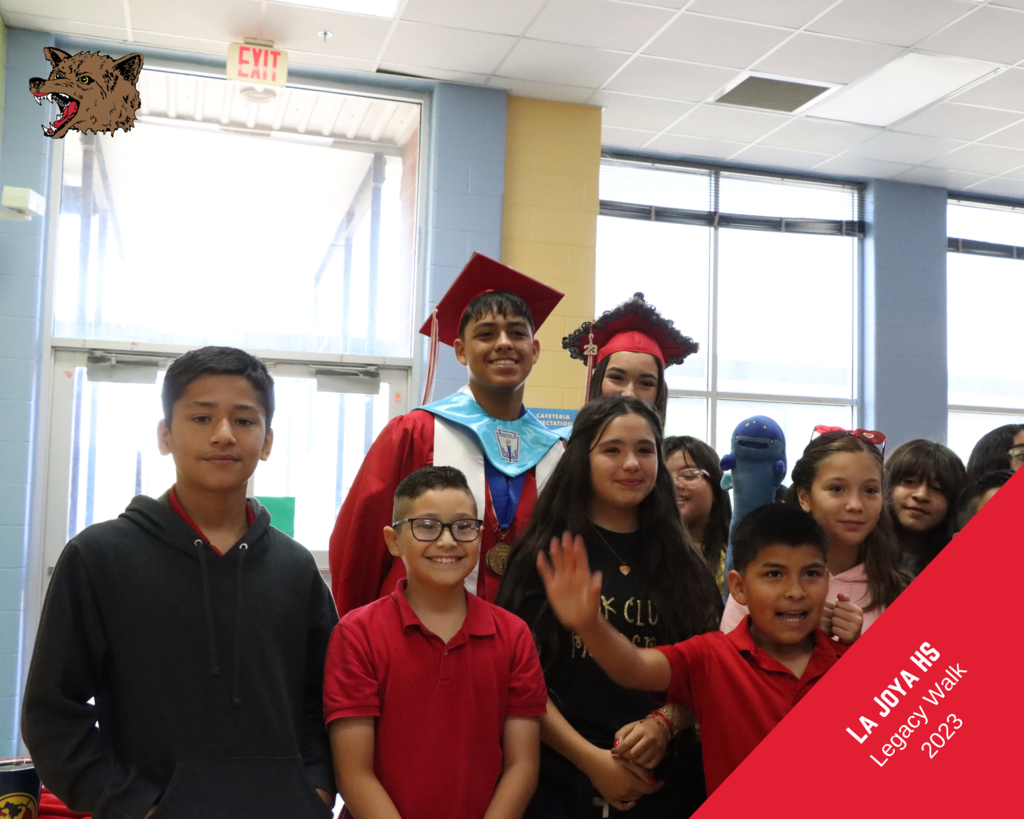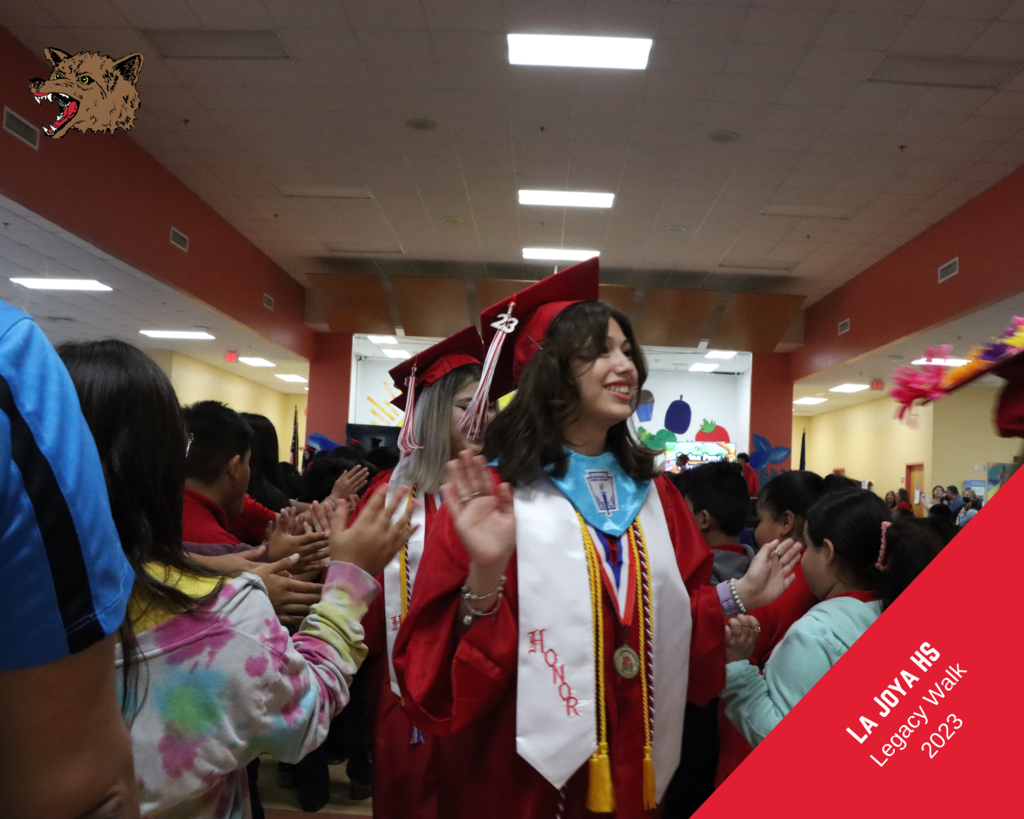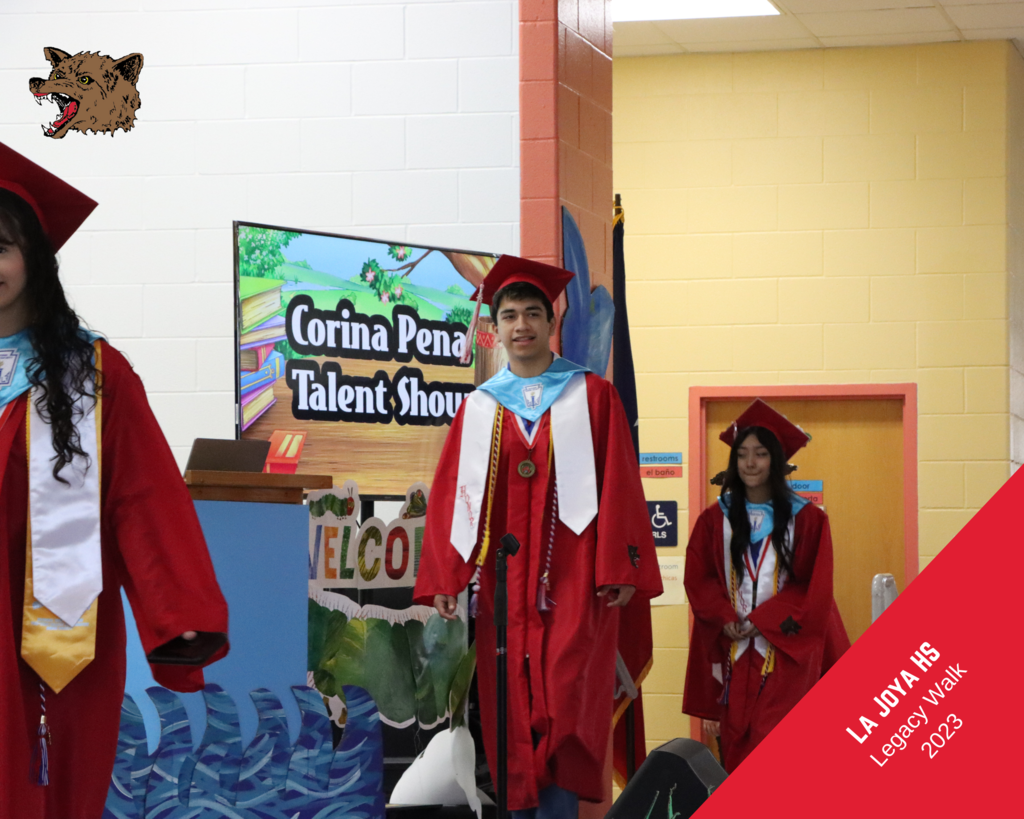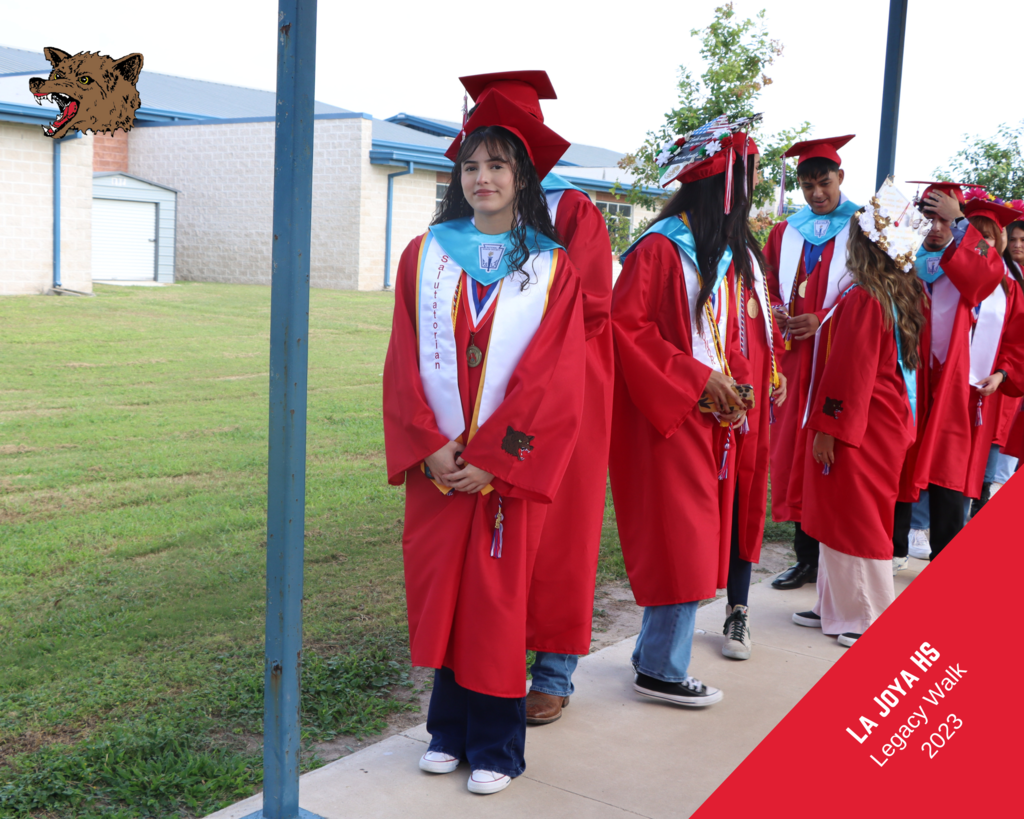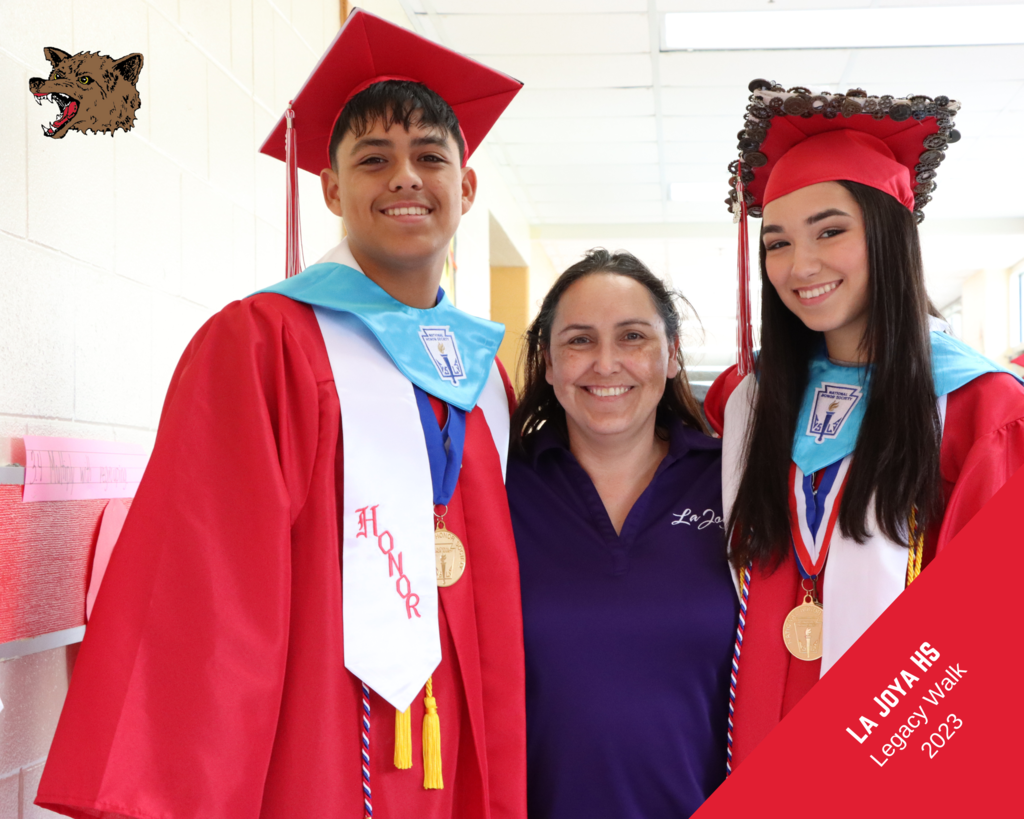 We congratulate the Class of 2023. Here are some highlights from today's Senior Legacy Walk at Mendiola Elementary. for more photos visit: bit.ly/3MvIh0L #ljhs #coyotepride #ljcoyotepride #seniors2023 @lajoyaisd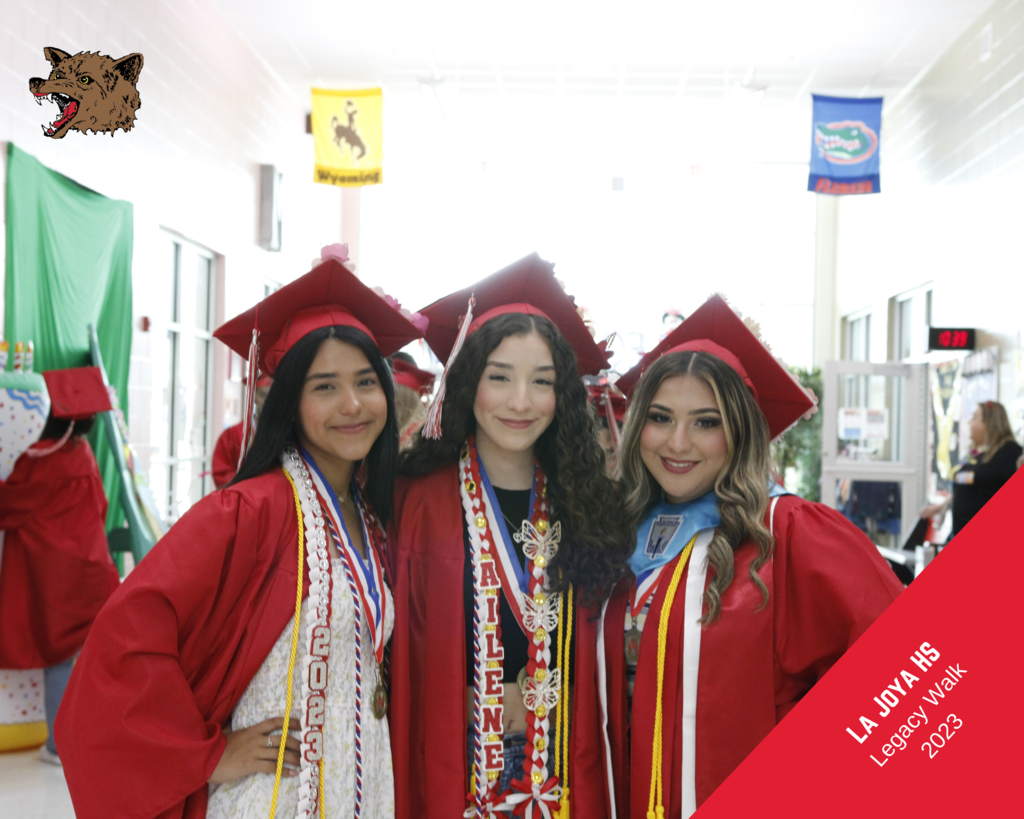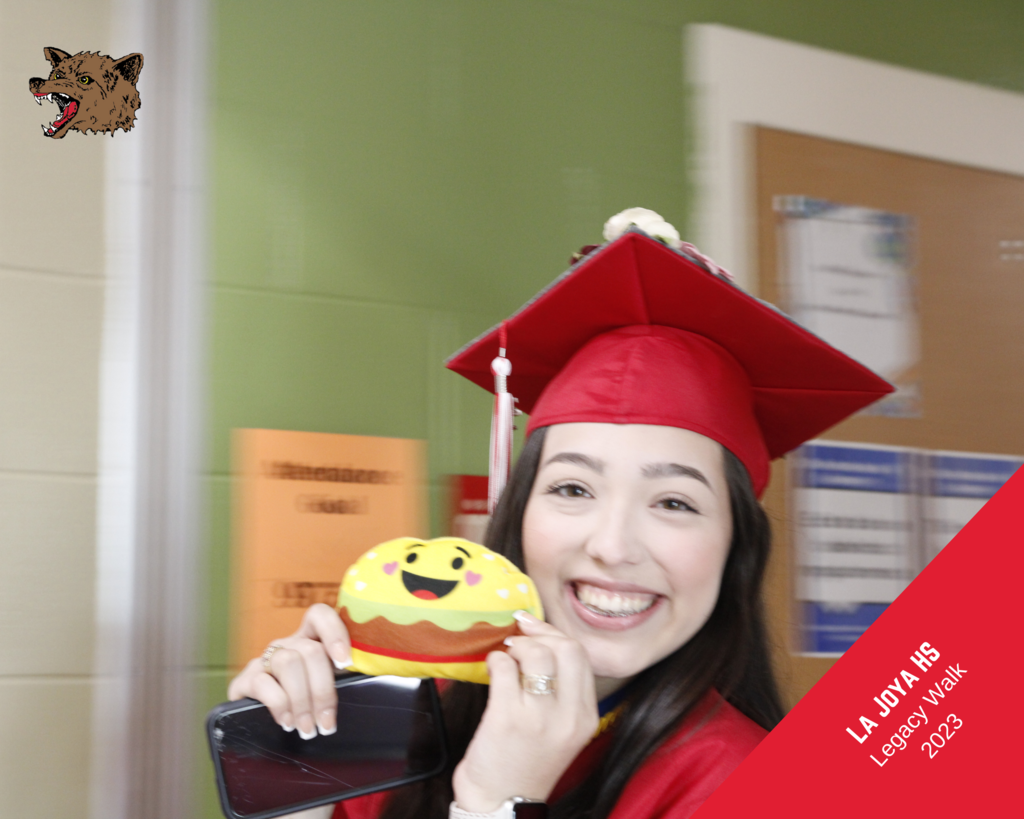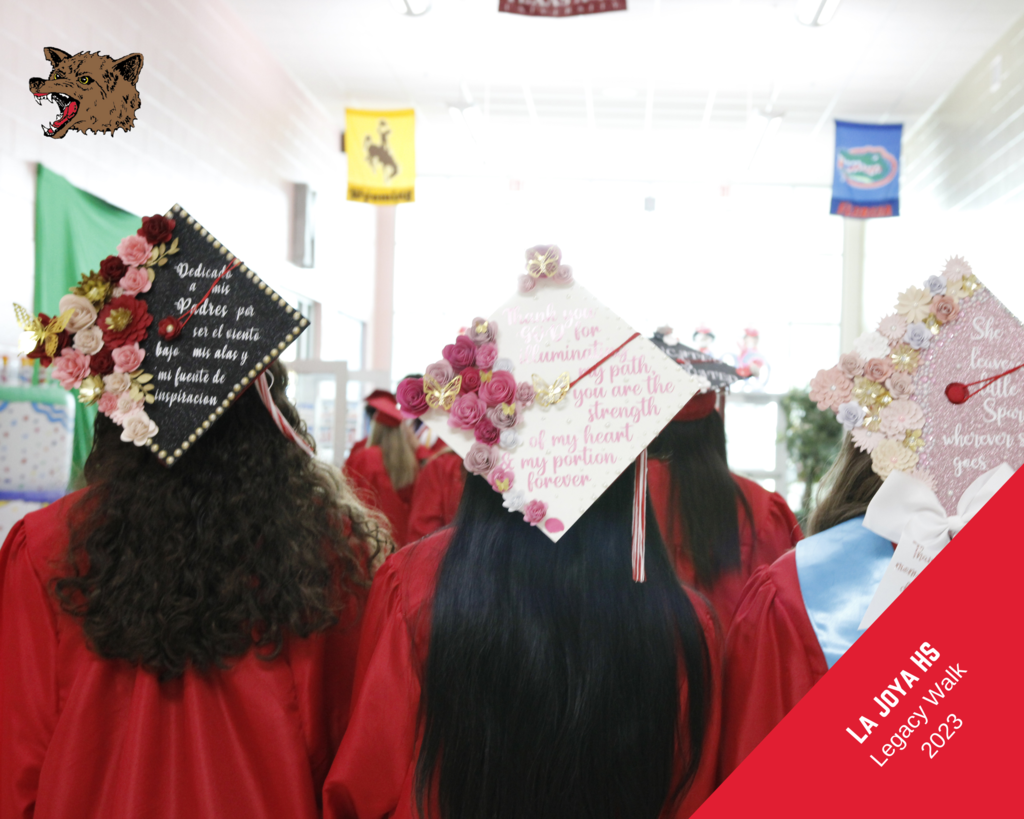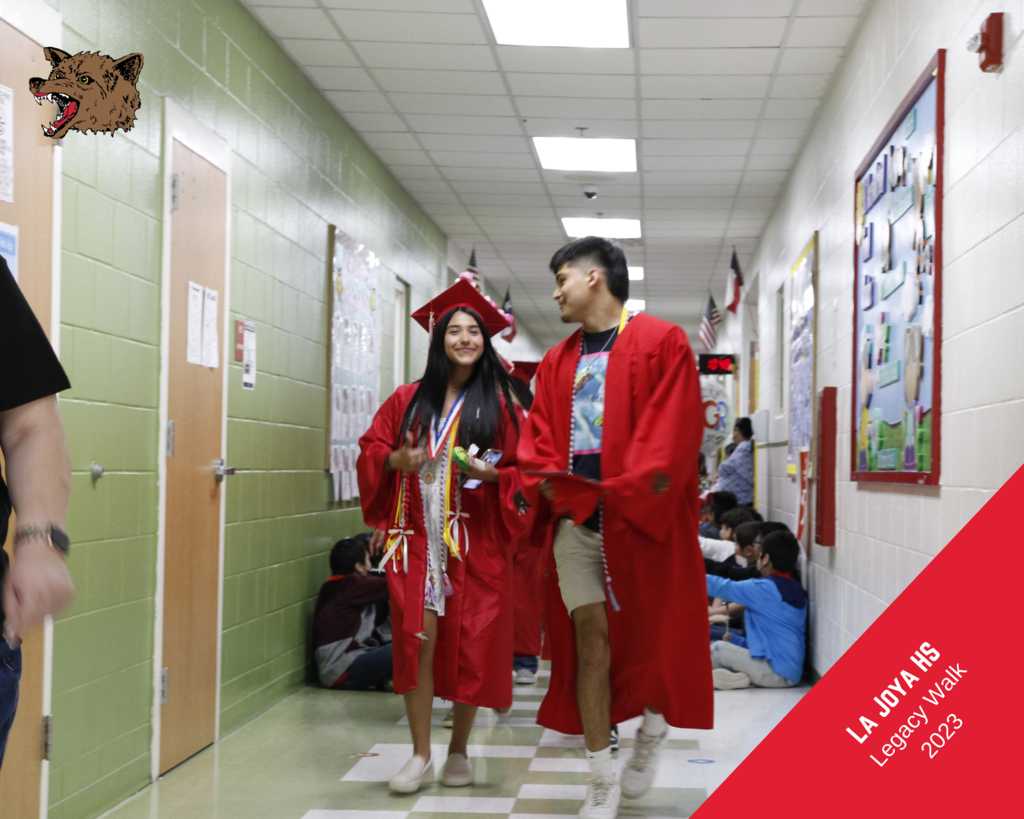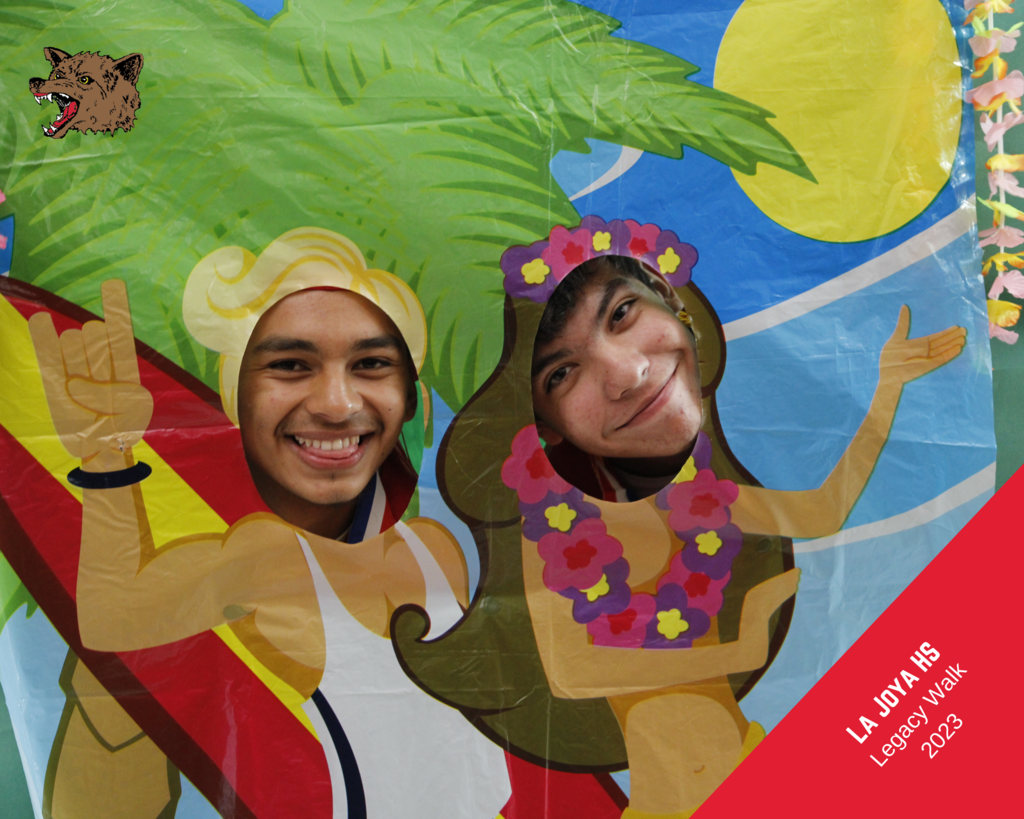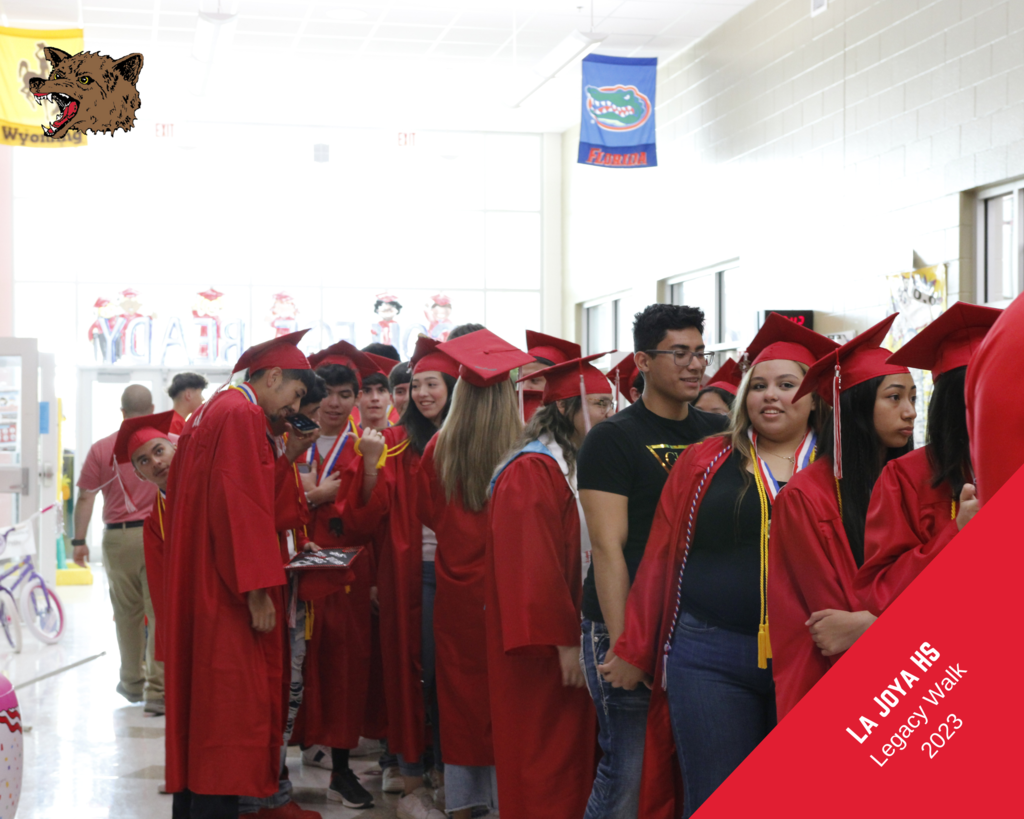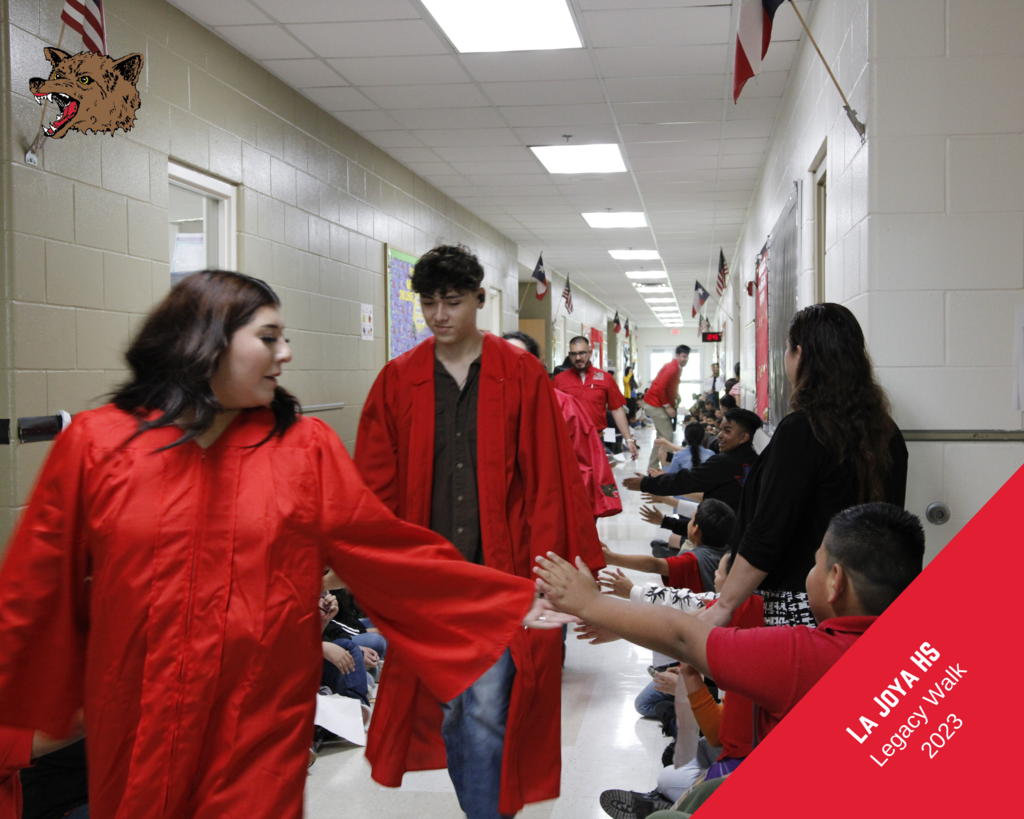 We congratulate the Class of 2023. Here are some highlights from today's Senior Legacy Walk at Gonzalez Elementary. for more photos visit: bit.ly/3MqQza4 #ljhs #coyotepride #ljcoyotepride #seniors2023 @lajoyaisd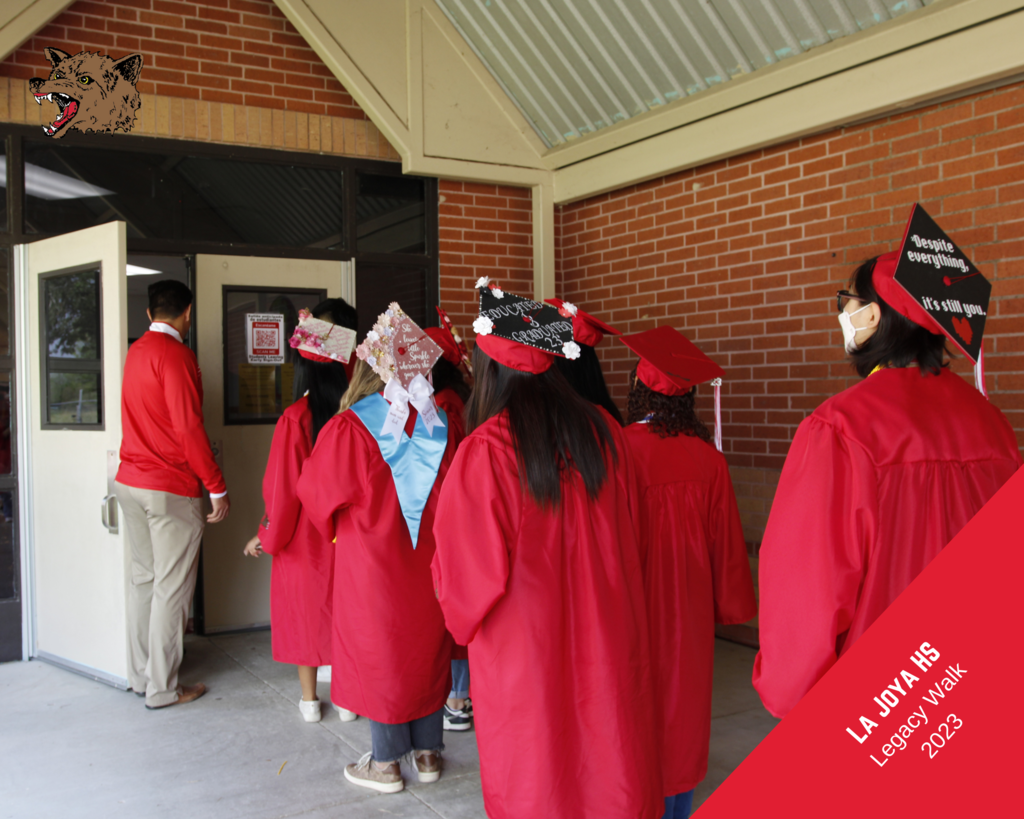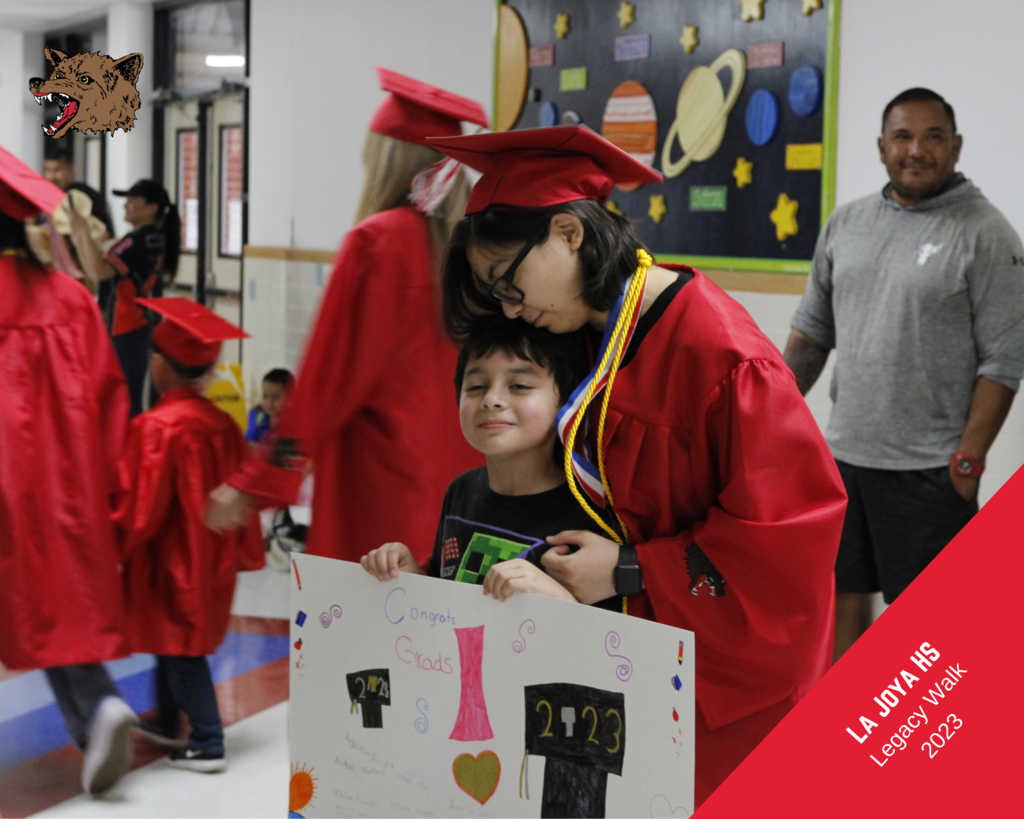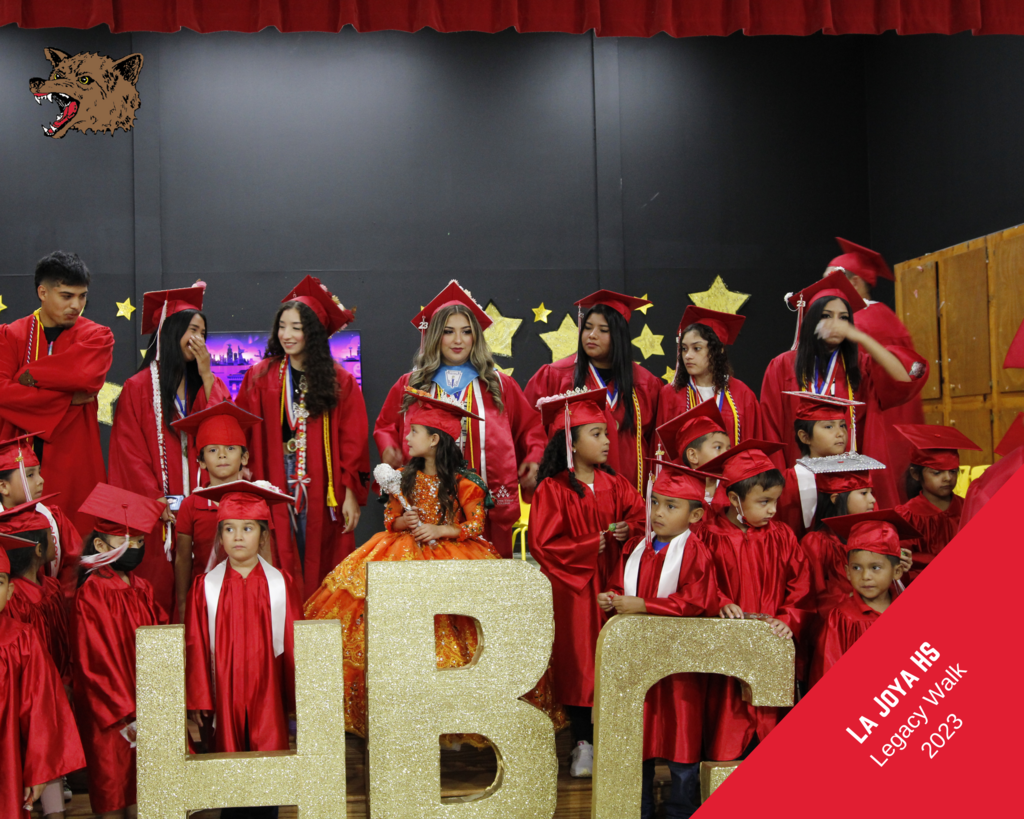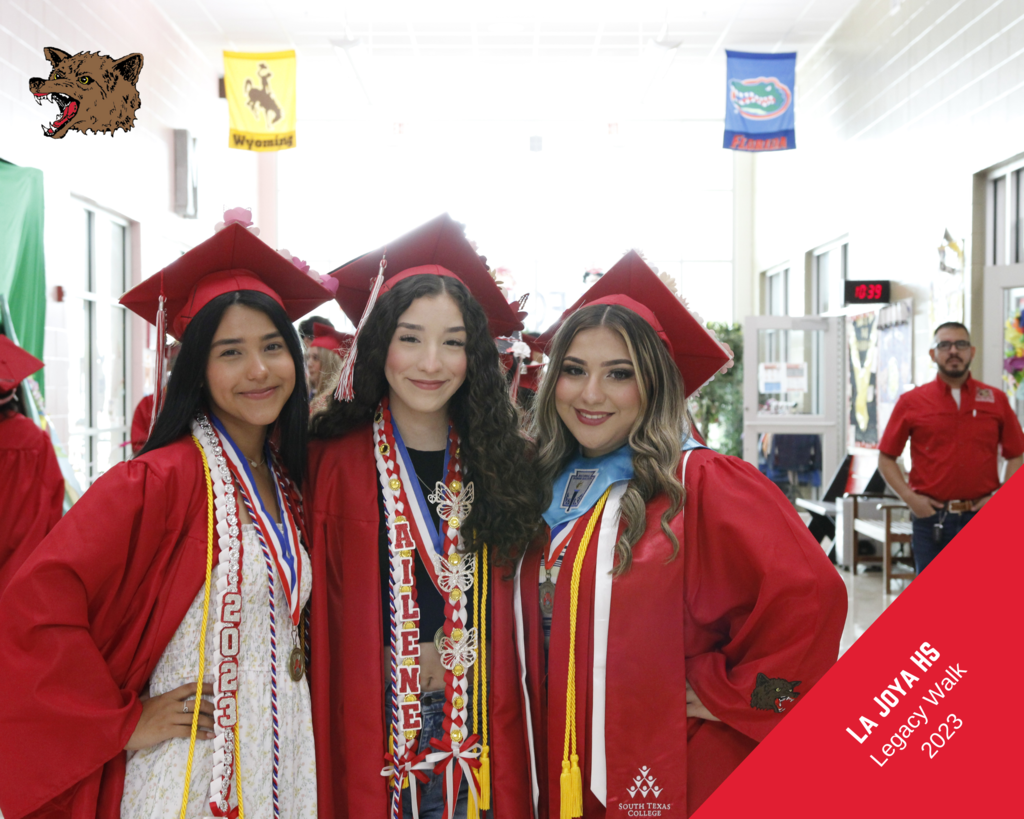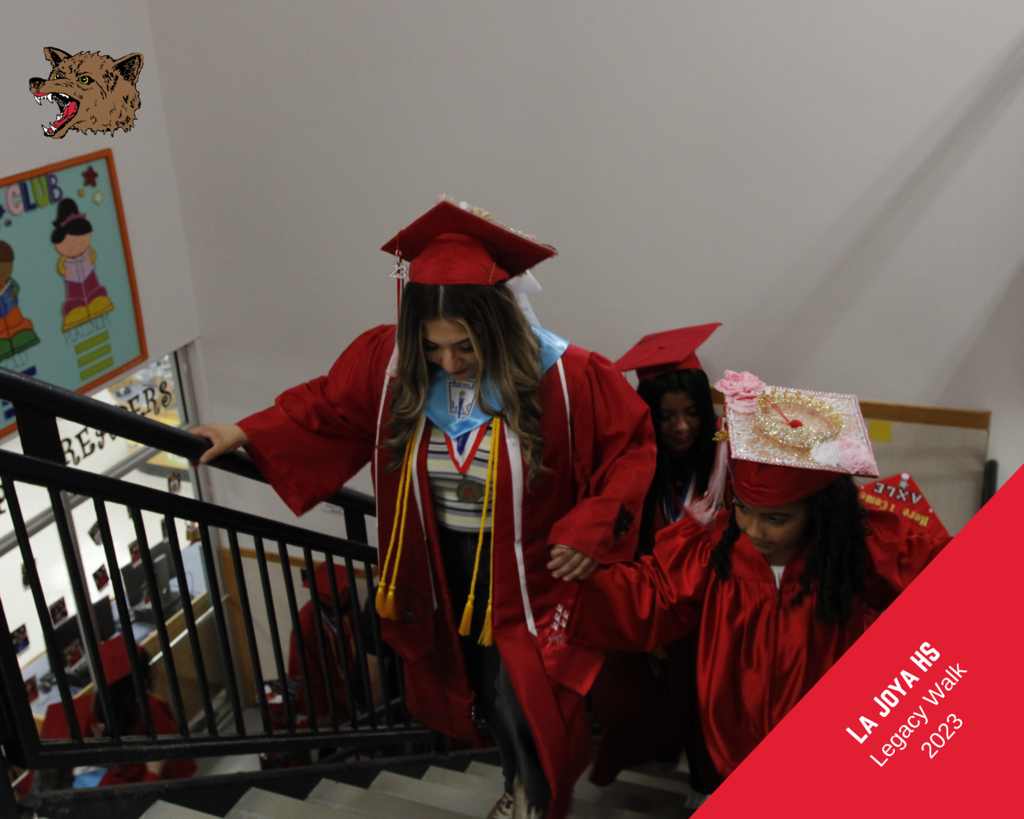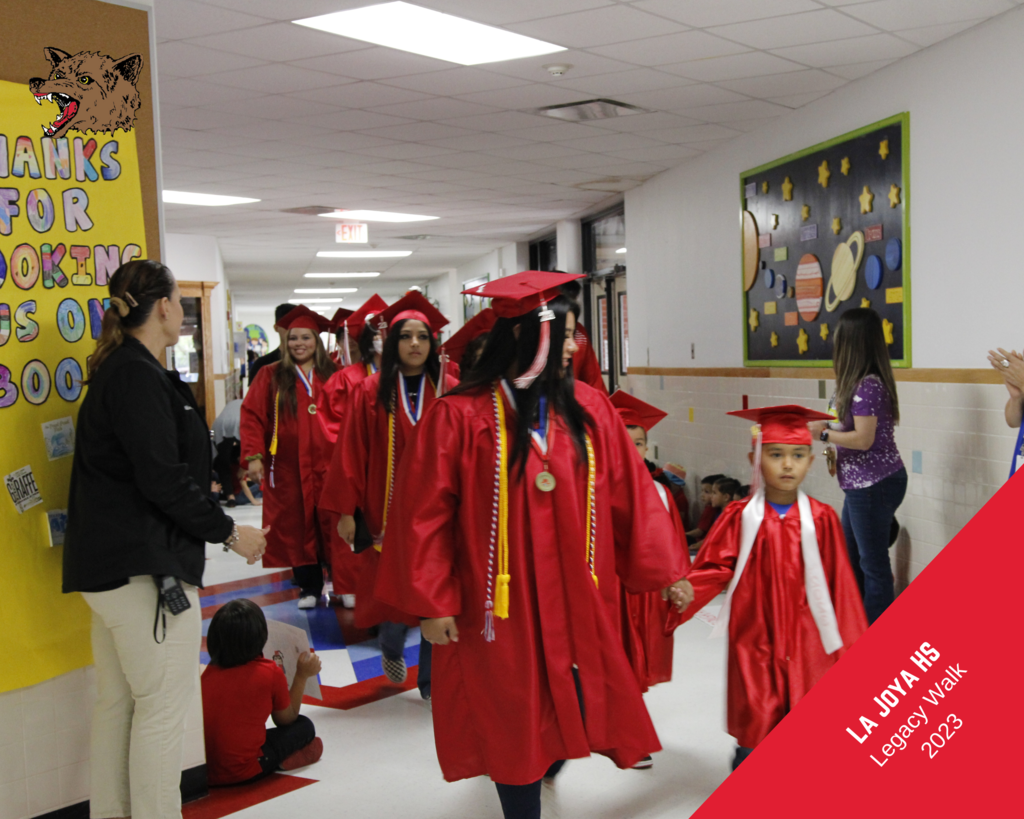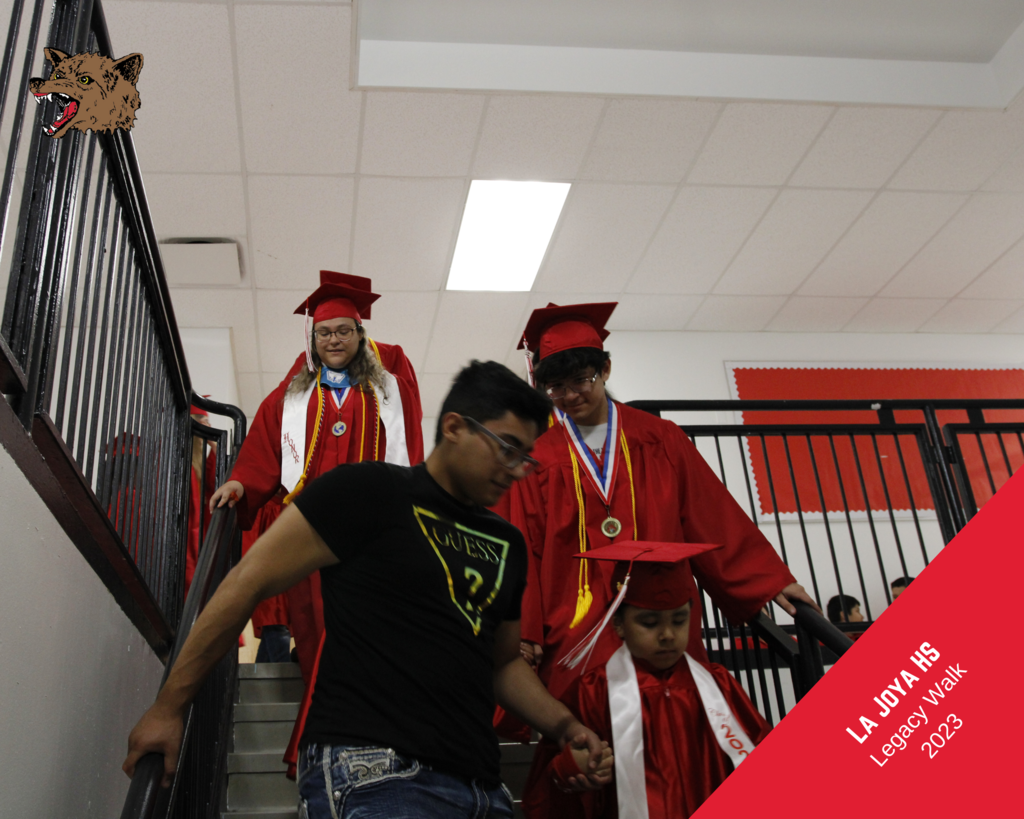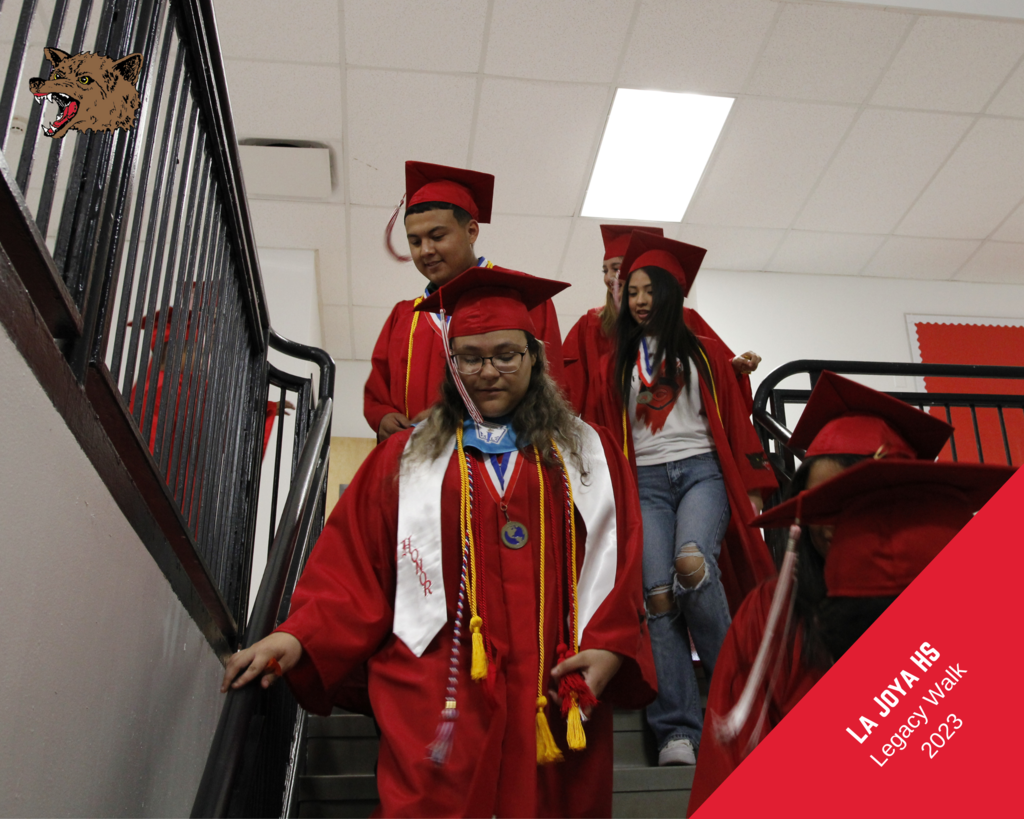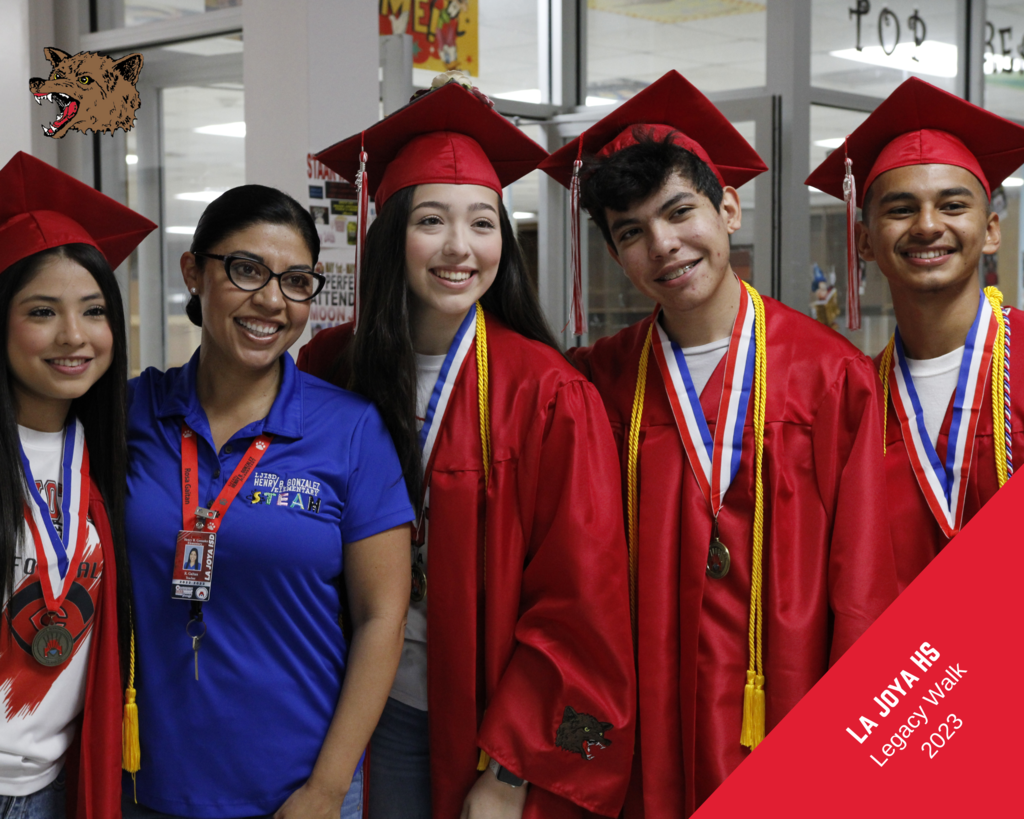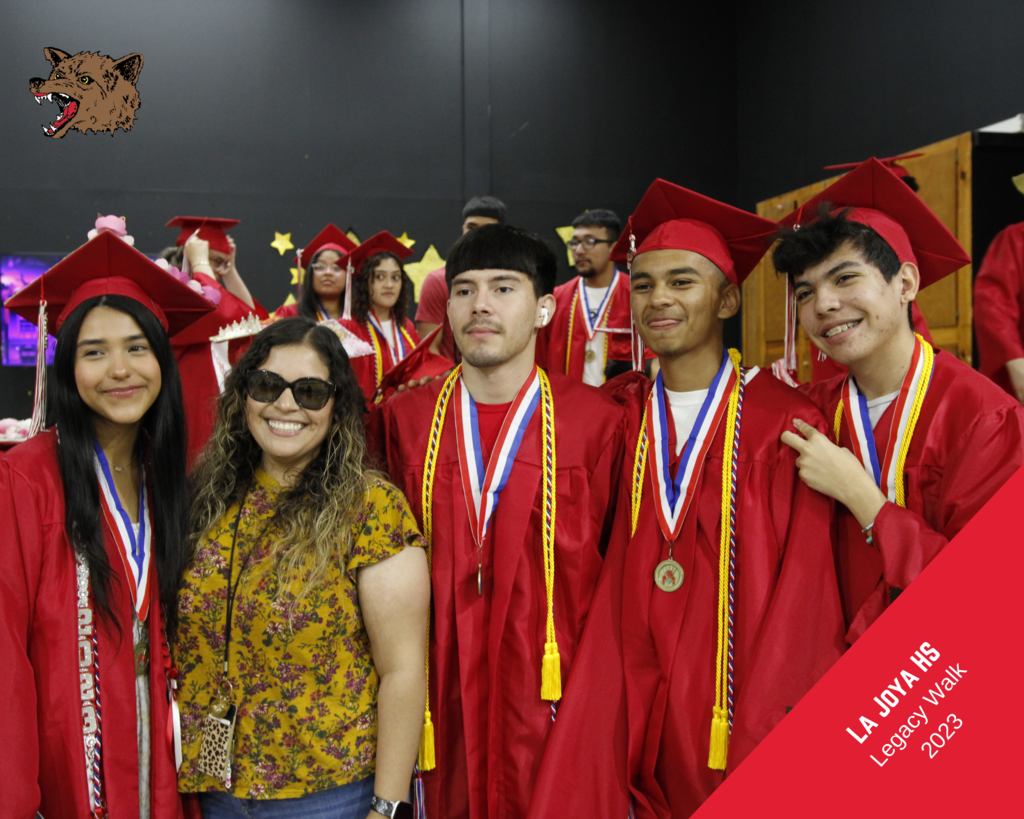 We congratulate the Class of 2023. Here are some highlights from today's Senior Legacy Walk at Fordyce Elementary. for more photos visit: bit.ly/3BMawn1 #ljhs #coyotepride #ljcoyotepride #seniors2023 @lajoyaisd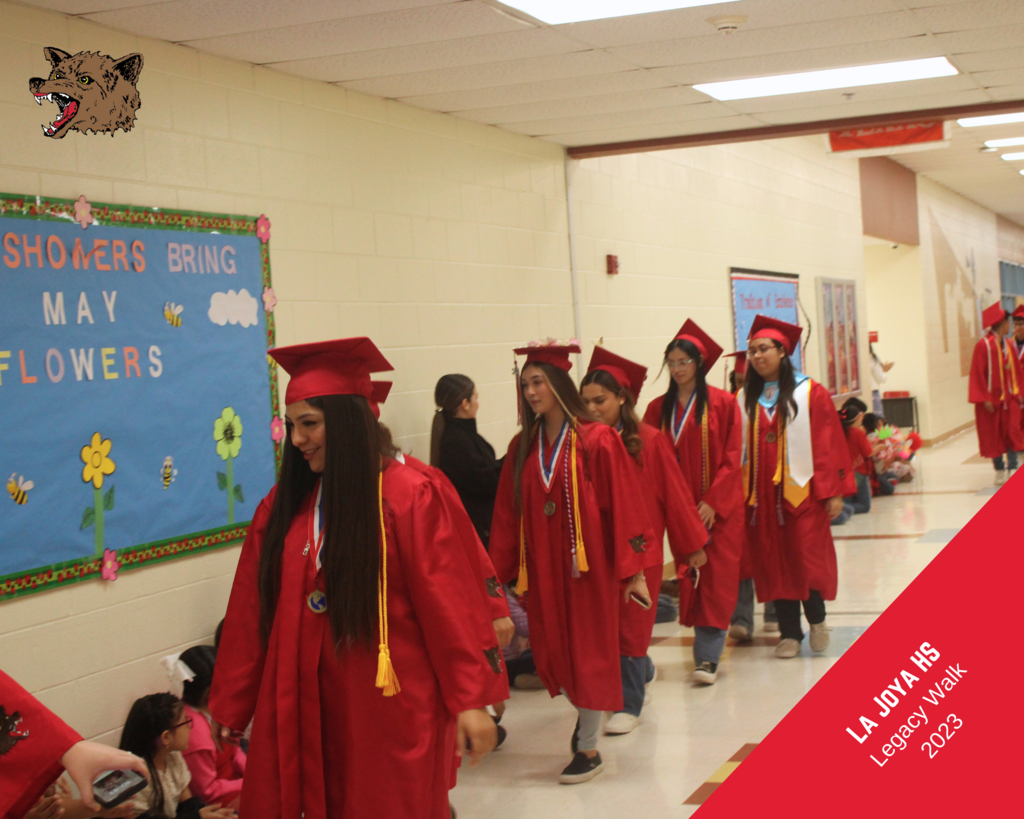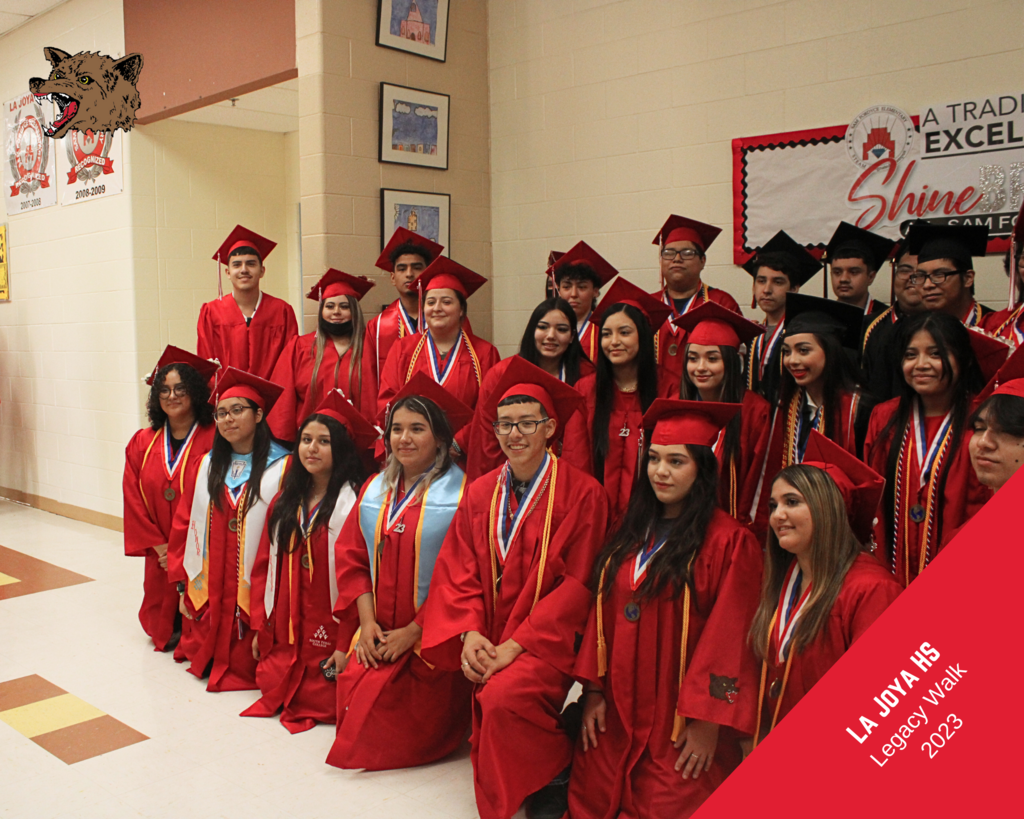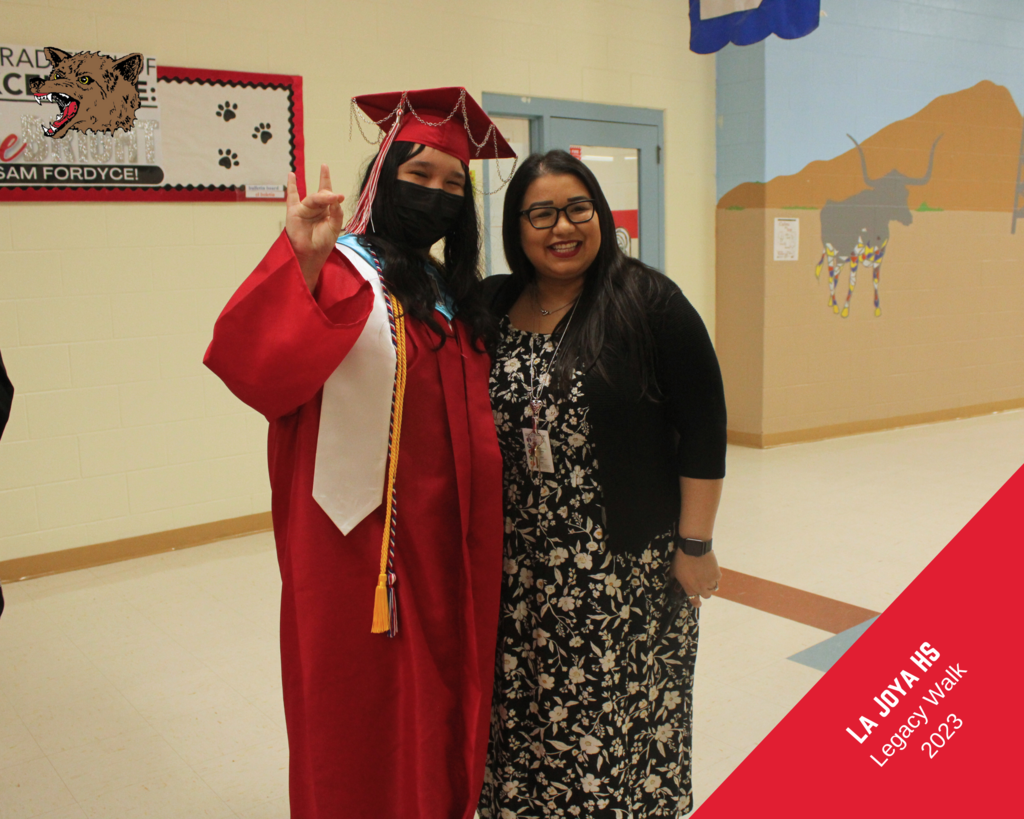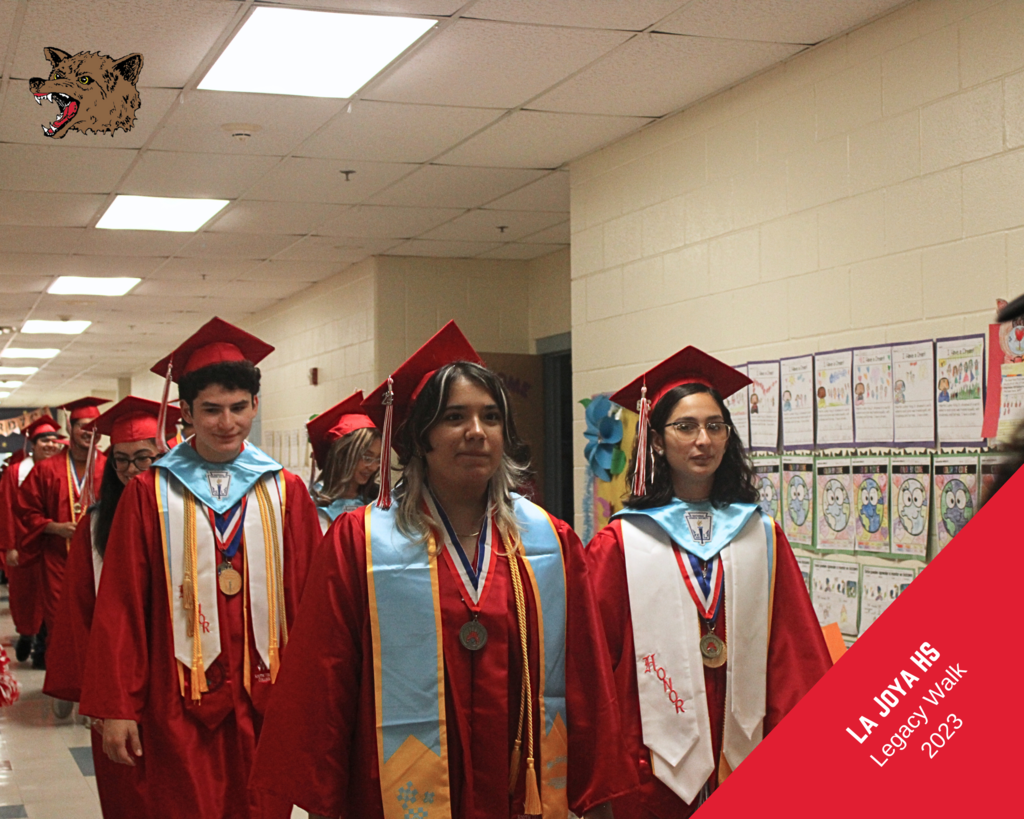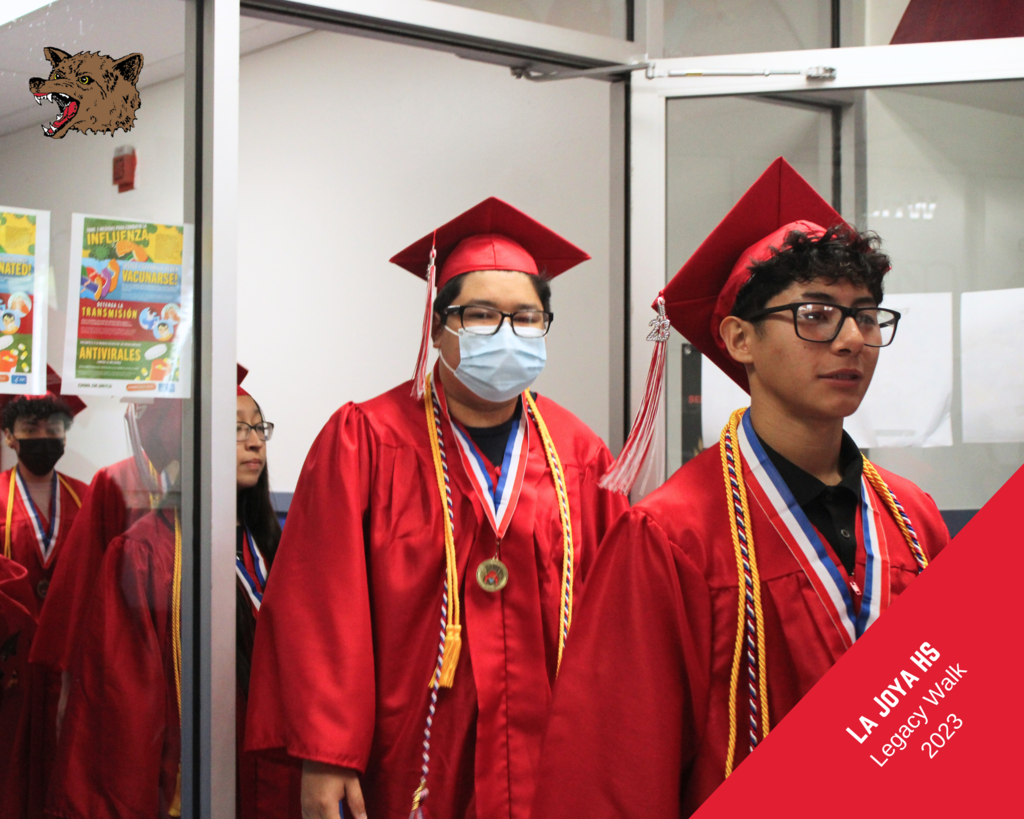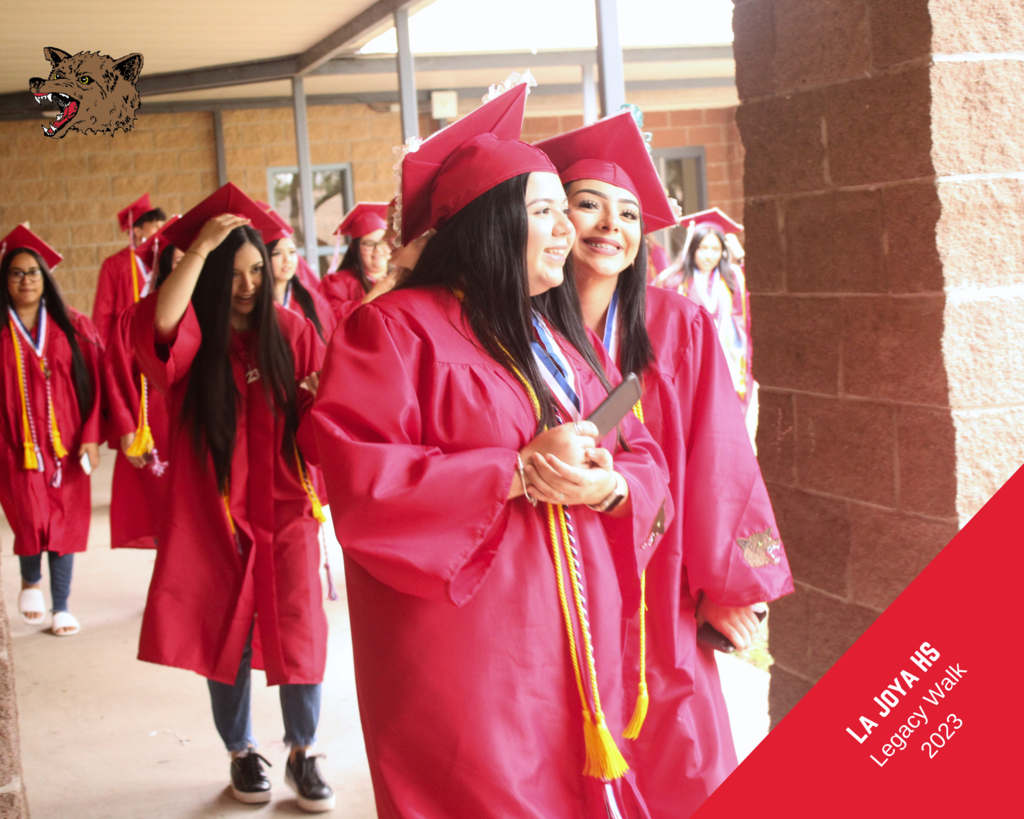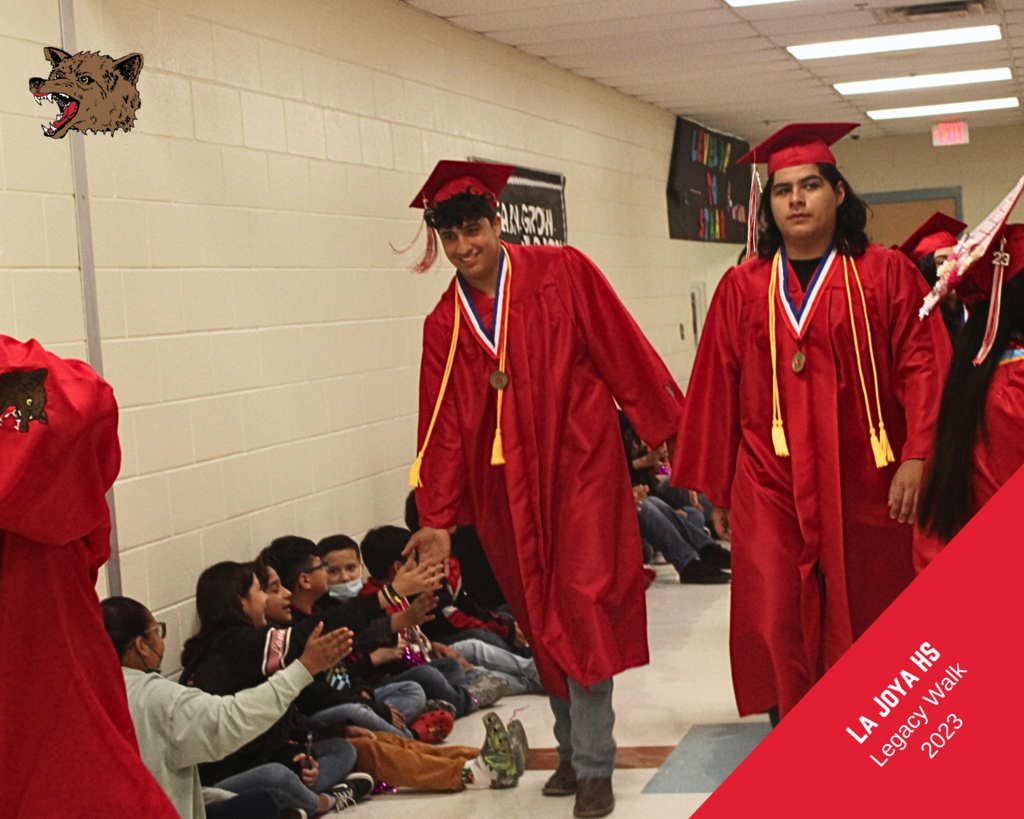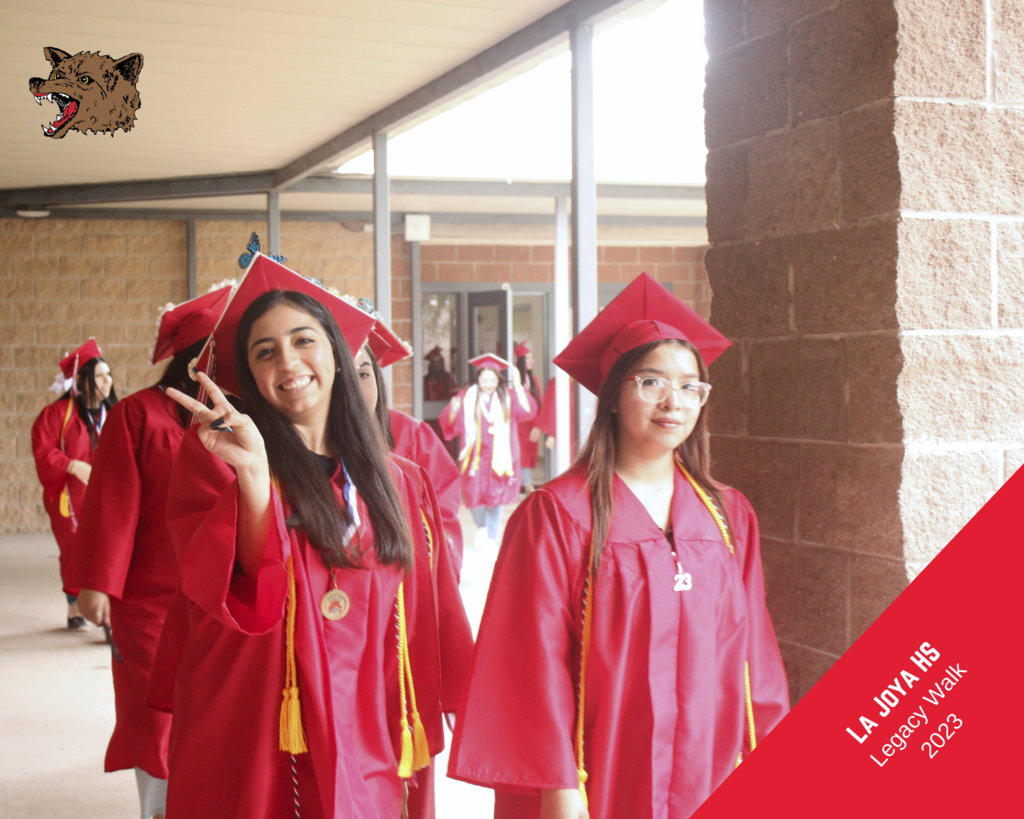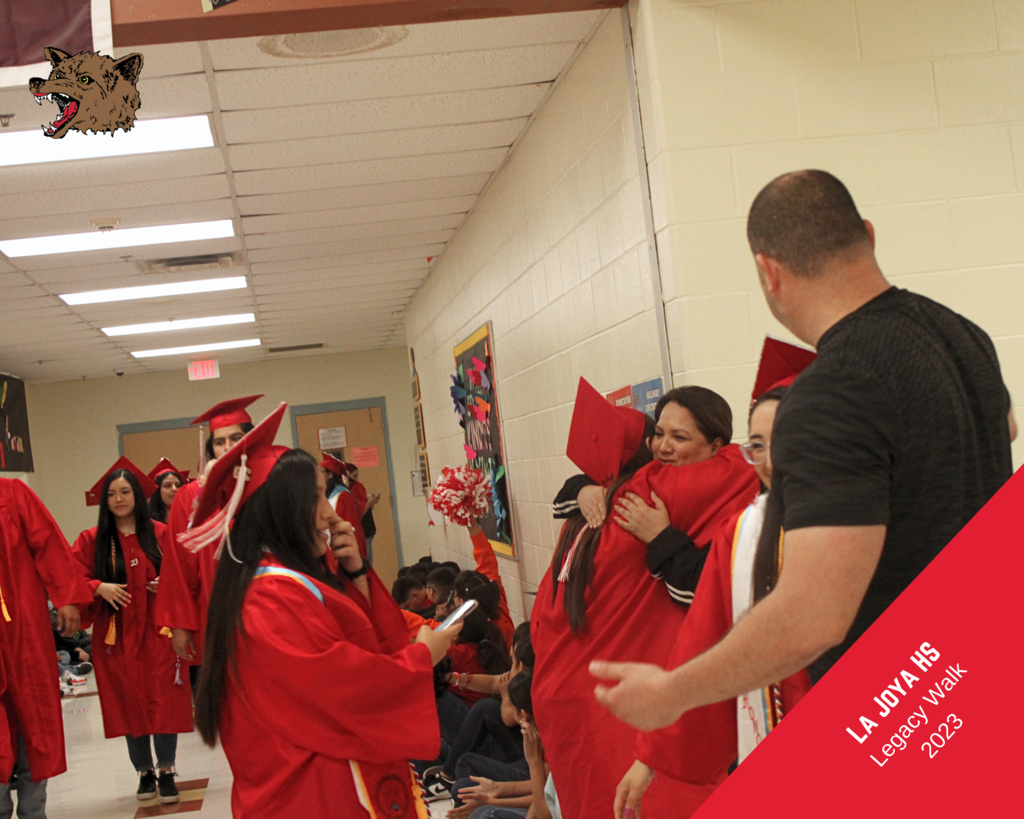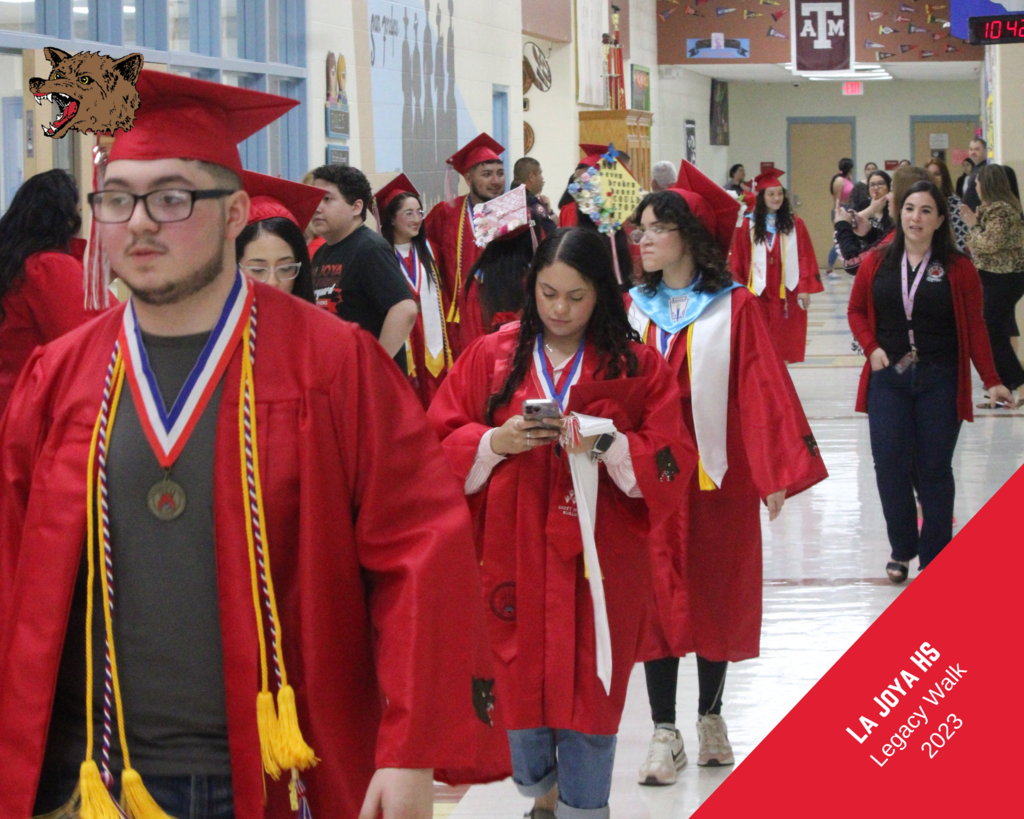 We congratulate the Class of 2023. Here are some highlights from today's Senior Legacy Walk at Dr. Saenz MS. for more photos visit: bit.ly/3Mo4wWp #ljhs #coyotepride #ljcoyotepride #seniors2023 @lajoyaisd